What to expect at Chicago's temporary casino at Medinah Temple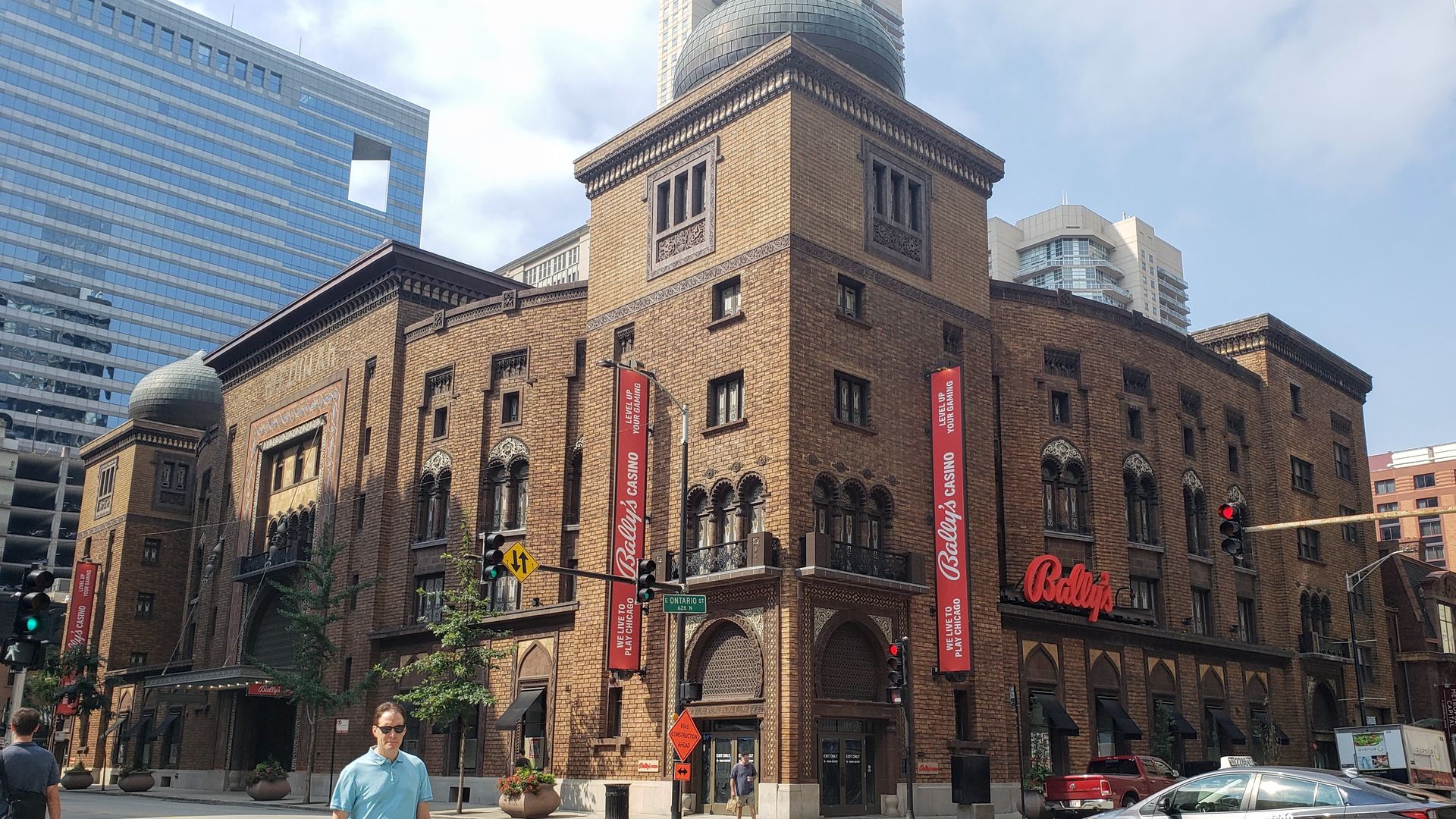 Chicago's very first casino, Bally's, just marked its second weekend operating out of Medinah Temple.
Why it matters: The temporary location provides a glimpse of what Bally's permanent casino might offer on the site of the Tribune printing plant in 2026.
What's happening: Some Chicagoans are still apprehensive about the whole concept, while others have flocked to the new River North gambling spot — us included!
Overall vibe
Carrie's take: When we visited on a Tuesday afternoon, we found light crowds and no lines. Patrons included a mix of business people, tourists and locals who were probably happy to skip the drive to Hammond and try Bally's instead.
The carpeting and bathrooms were still very clean, and the temple's dome and spacious interior give the casino a more open feel.
Of note: We loved the '80s soundtrack Bally's plays, but The Smiths was an, er, interesting choice for an afternoon of gambling.
The intrigue: When I first previewed the casino, Bally's officials wouldn't get specific about security plans and police presence.
Last Tuesday, there were six Chicago police officers stationed out front and private security throughout the casino. But when Monica went a couple days later, no cops.
Of note: A man was shot near the casino on opening weekend, but Bally's officials said they're "confident" it was unrelated to the property.
Gambling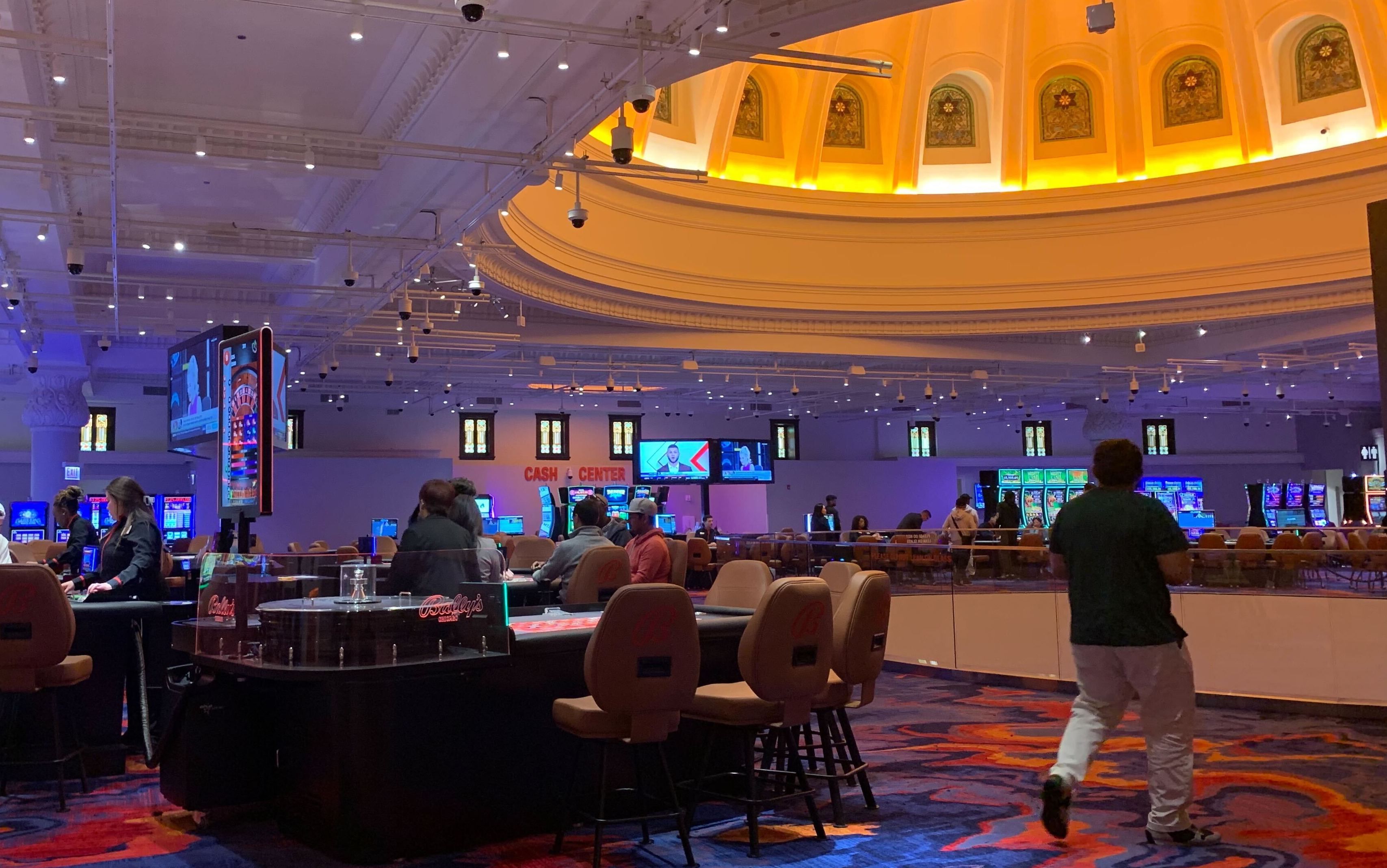 Justin's take: The place features plenty of slot machines, which take up most of the first floor. As you move up the casino, you'll find tables for games like blackjack, roulette and various types of poker. But minimum bets are steep — blackjack table bets start at $25 a hand.
It took me about 11 minutes to lose $100.
Carrie signed up for a Bally's swipe card preloaded with $10 and lost it all in 6 minutes on the slots.
The intrigue: I talked to a pit boss who told me they can boost minimums during busier times. Think rideshare surge pricing.
Also, no complimentary cocktails while you play.
The bottom line: This is not downtown Vegas. This is downtown Chicago.
Food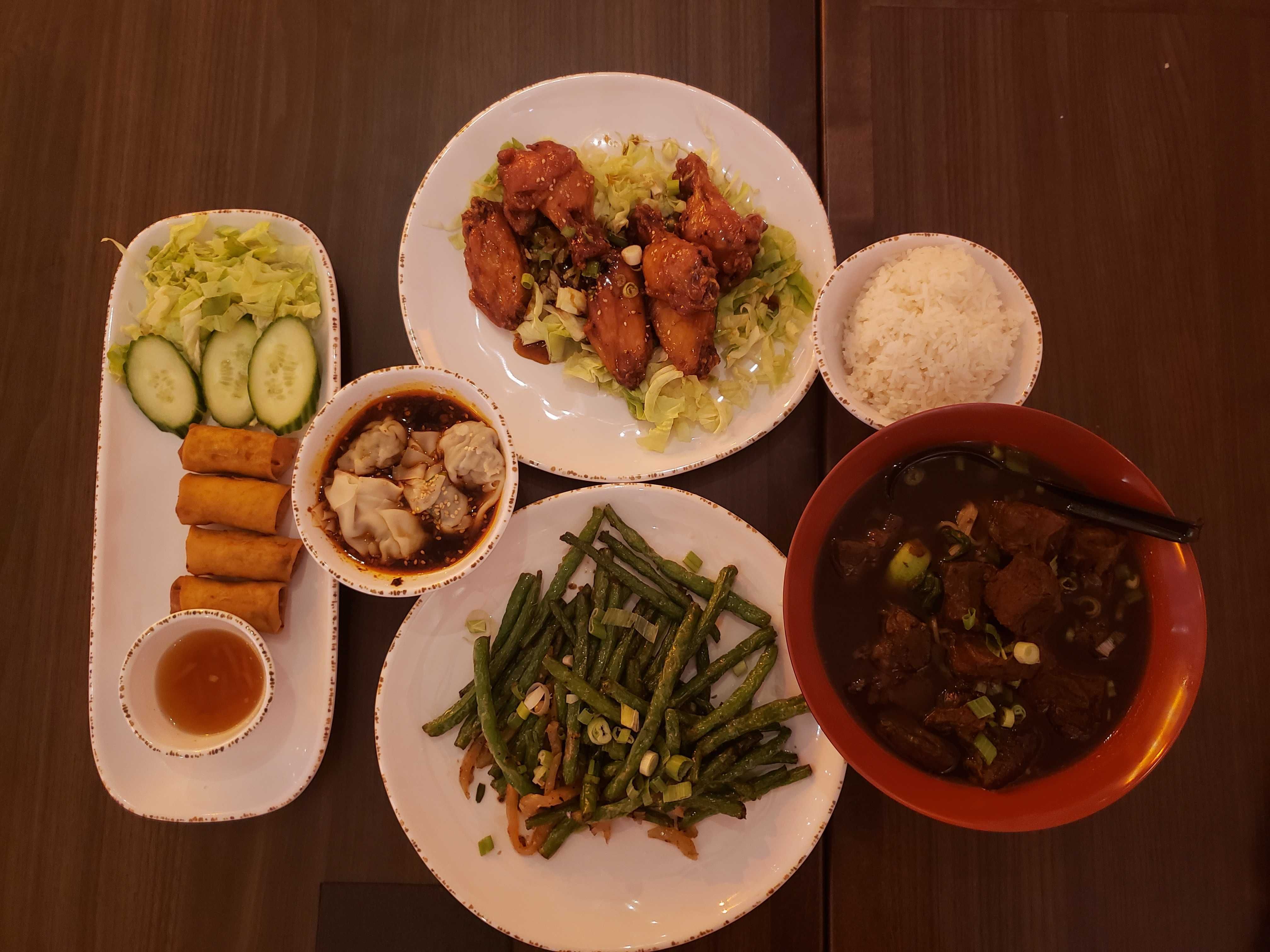 Monica's take: I was excited to try Bally's pair of third-floor eateries: Medinah Bistro by the folks who operate The Publican and the Asian 888 Kitchen.
Both were closed Tuesdays and Wednesdays (what?) so I returned Thursday to find only 888 (a lucky Asian number) open. Luckily, the food is terrific.
Winners: Taiwanese beef noodles soup ($24) features luscious chunks of beef shank and tendon with bok choy and noodles in a rich anise-scented broth.
Hot garlic green beans ($18) offer bold flavor and nice blistering.
Crisp Vietnamese spring rolls ($14) and the sticky wok fried wings ($18) can make you forget all that money you lost at the roulette table.
Loser: Skip the soggy, flavorless Szechuan dumplings ($12).
Next time: I hope to try the fish tacos, biscuits and gravy and steak frites from Medinah Bistro — if they're open.
There's also a packaged-food counter on the first floor.
The bottom line: For about $100, I got pretty authentic Asian food and leftovers for two days. Justin's hundo lasted 11 minutes. Just saying.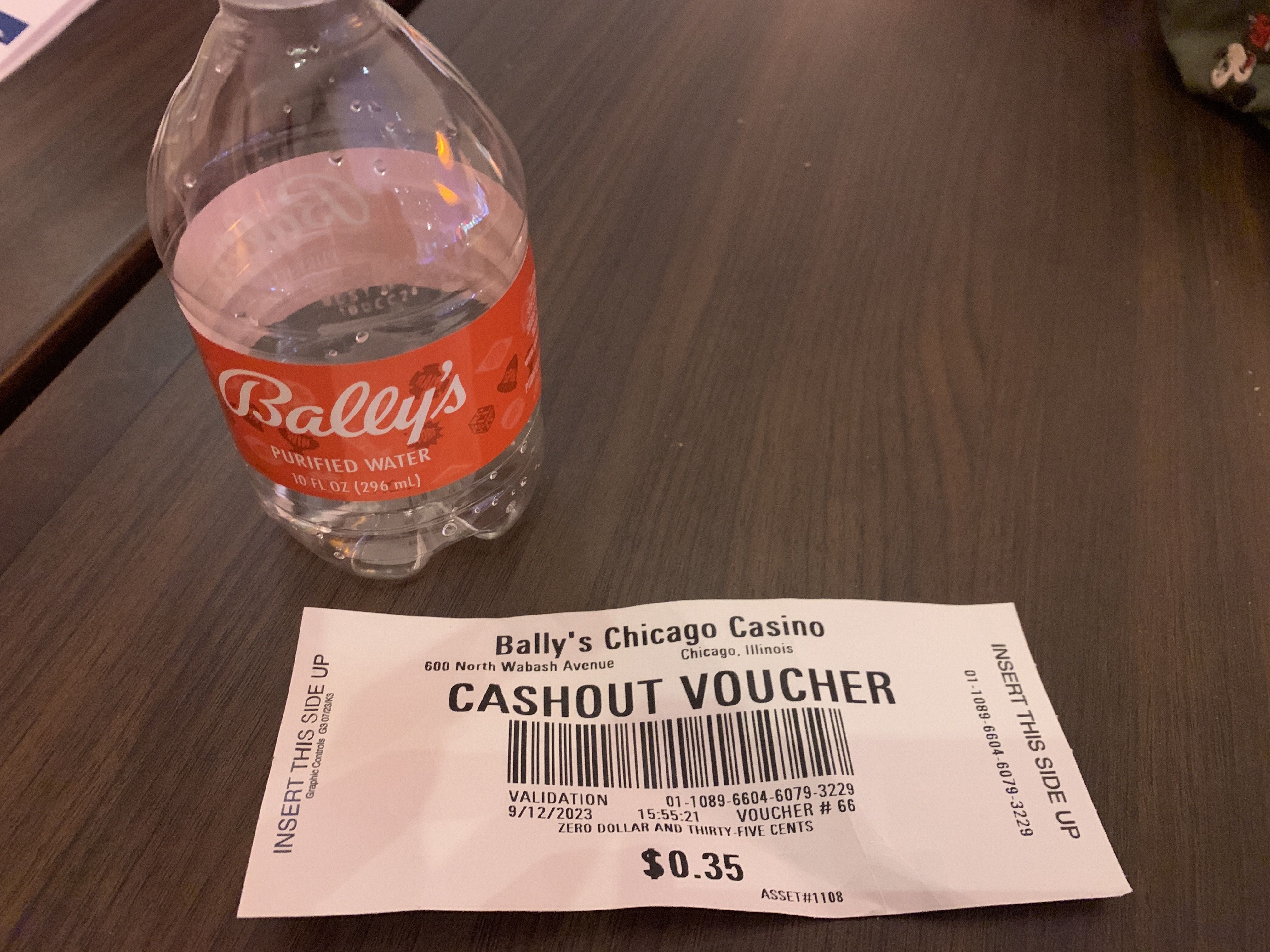 Of note: Visitors are not supposed to take pictures of other gamblers, so we avoided faces in our photos.
More Chicago stories
No stories could be found
Get a free daily digest of the most important news in your backyard with Axios Chicago.