6 delicious new dishes at Soldier Field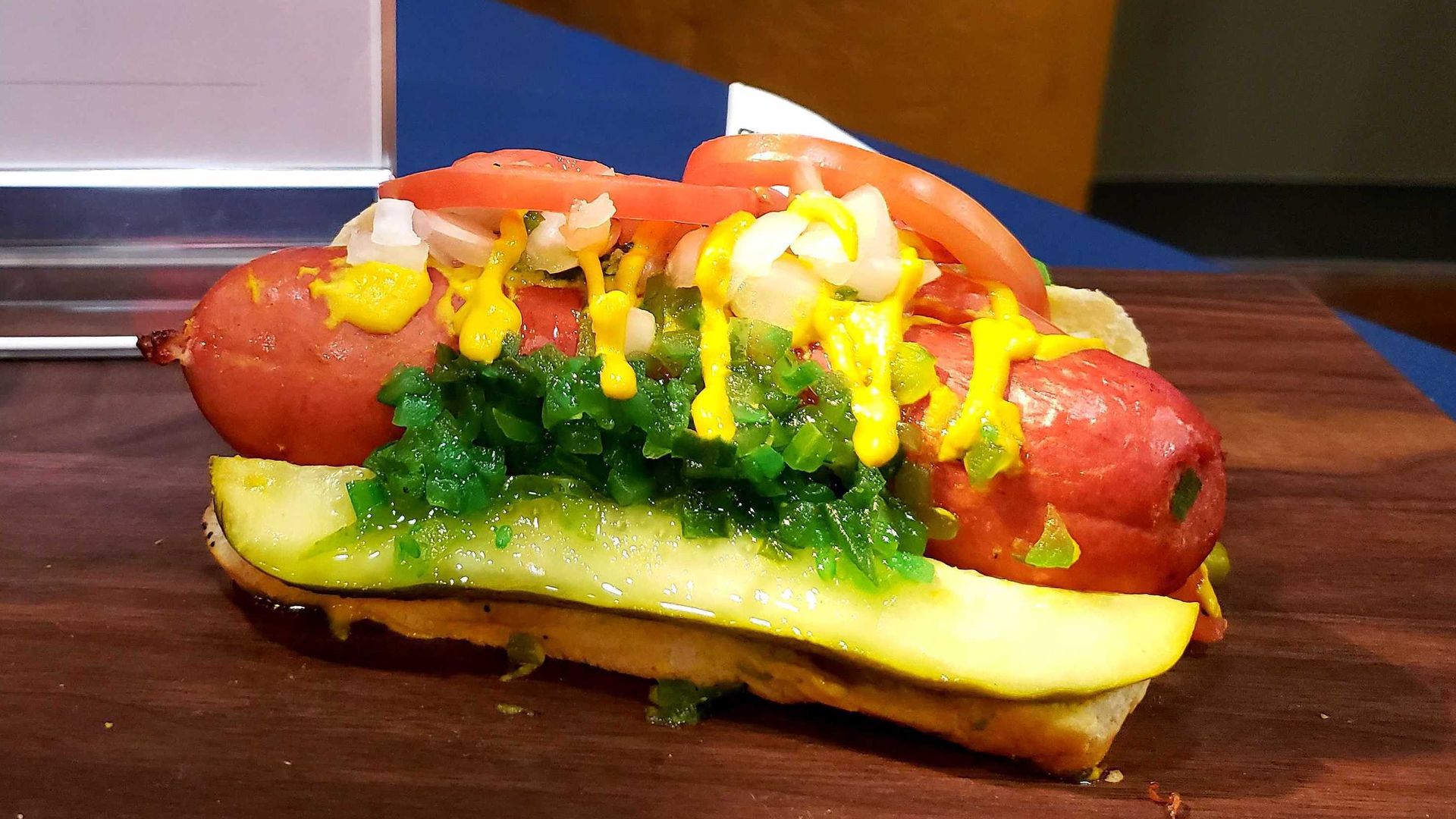 Soldier Field is debuting some eye-catching and excessive new dishes ahead of the big Bears-Packers game this Sunday.
What's happening: We're breaking down some of the tastiest we tried during a recent sampling at the stadium.
The FrankenWurst
Zoom in: The FrankenWurst ($12) pairs a hulking 1.5-pound Vienna dog with the traditional steamed poppy seed bun and Chicago hot dog condiments.
Great for Instagram, and those who want more wiener on their Chicago dog (but in our mind, 1.5 pounds is a little much).
Where: Served at stand 108.
The Sack Attack Burger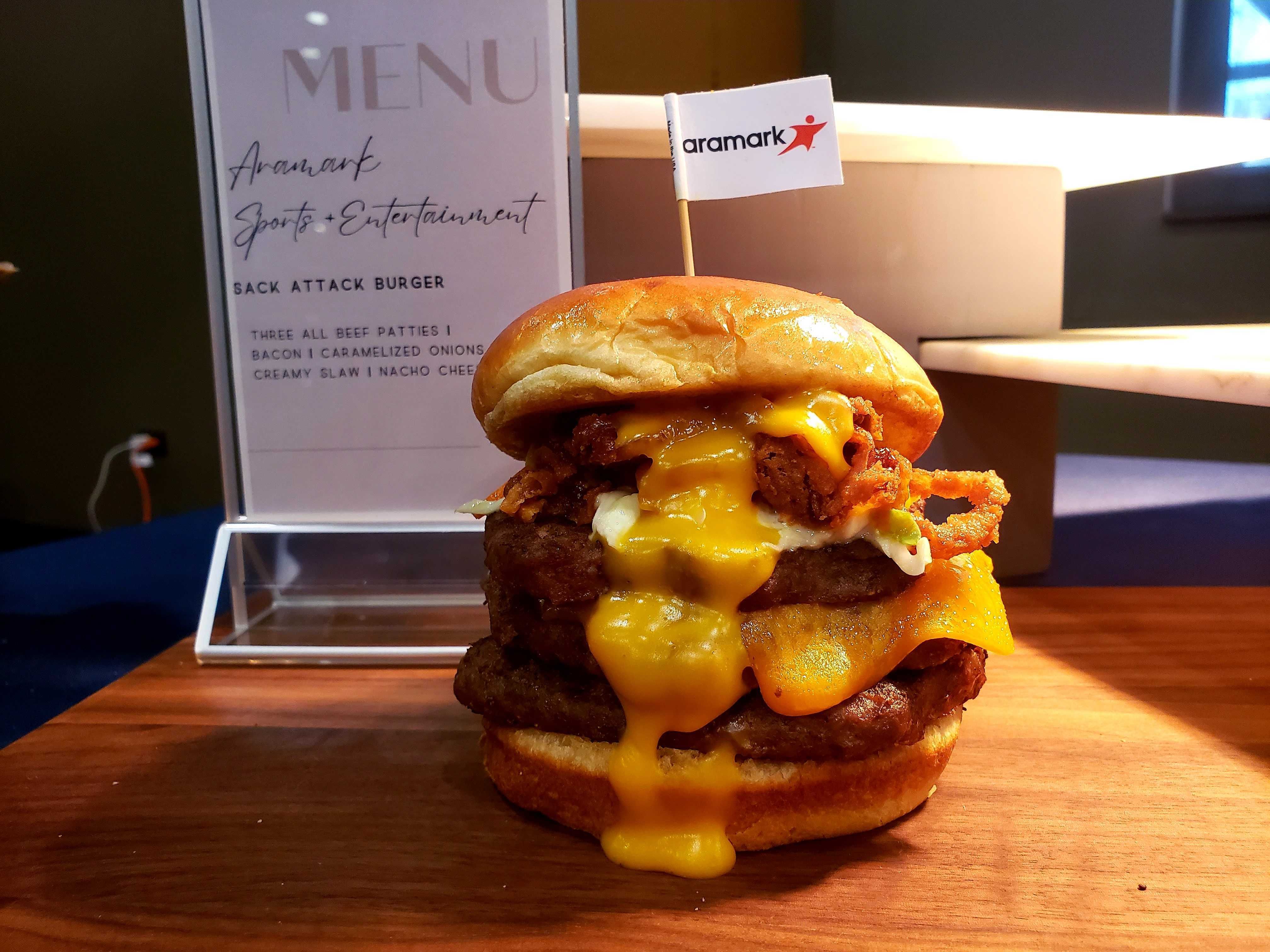 The Sack Attack Burger ($17.09): Three 4-ounce beef patties layered with nacho cheese, bacon, onion rings and cole slaw.
The crispy onion rings and creamy slaw pair beautifully with the juicy burger on brioche, but we feared for our cholesterol.
Where: Sold on club level.
Shrimp and grits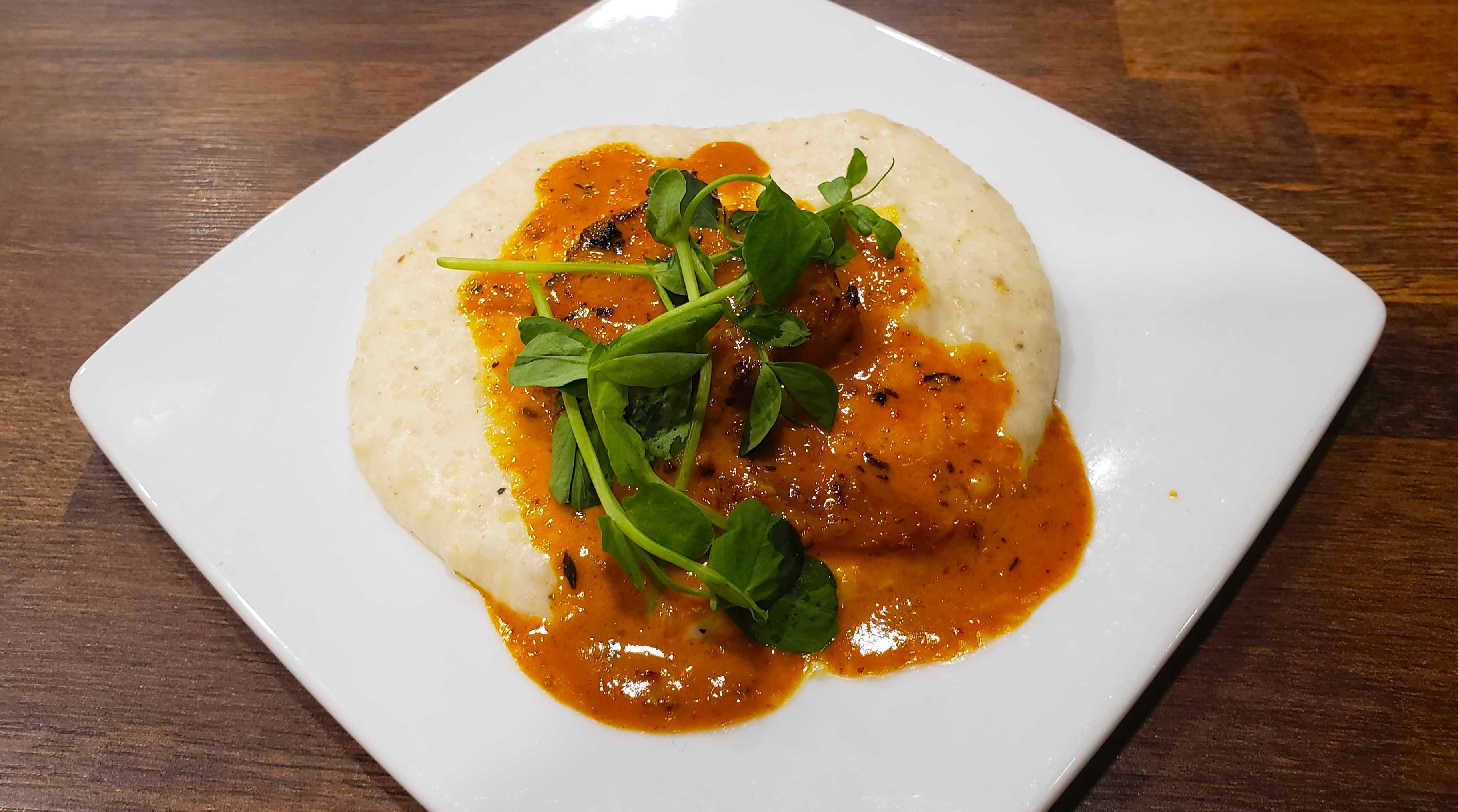 Luella's Southern Kitchen's BBQ shrimp over freshly ground grits and pea shoots from Three Sisters Farm offers a delicious artisanal take on this Southern classic.
Where: Club level and suites.
Stuffed pizza cups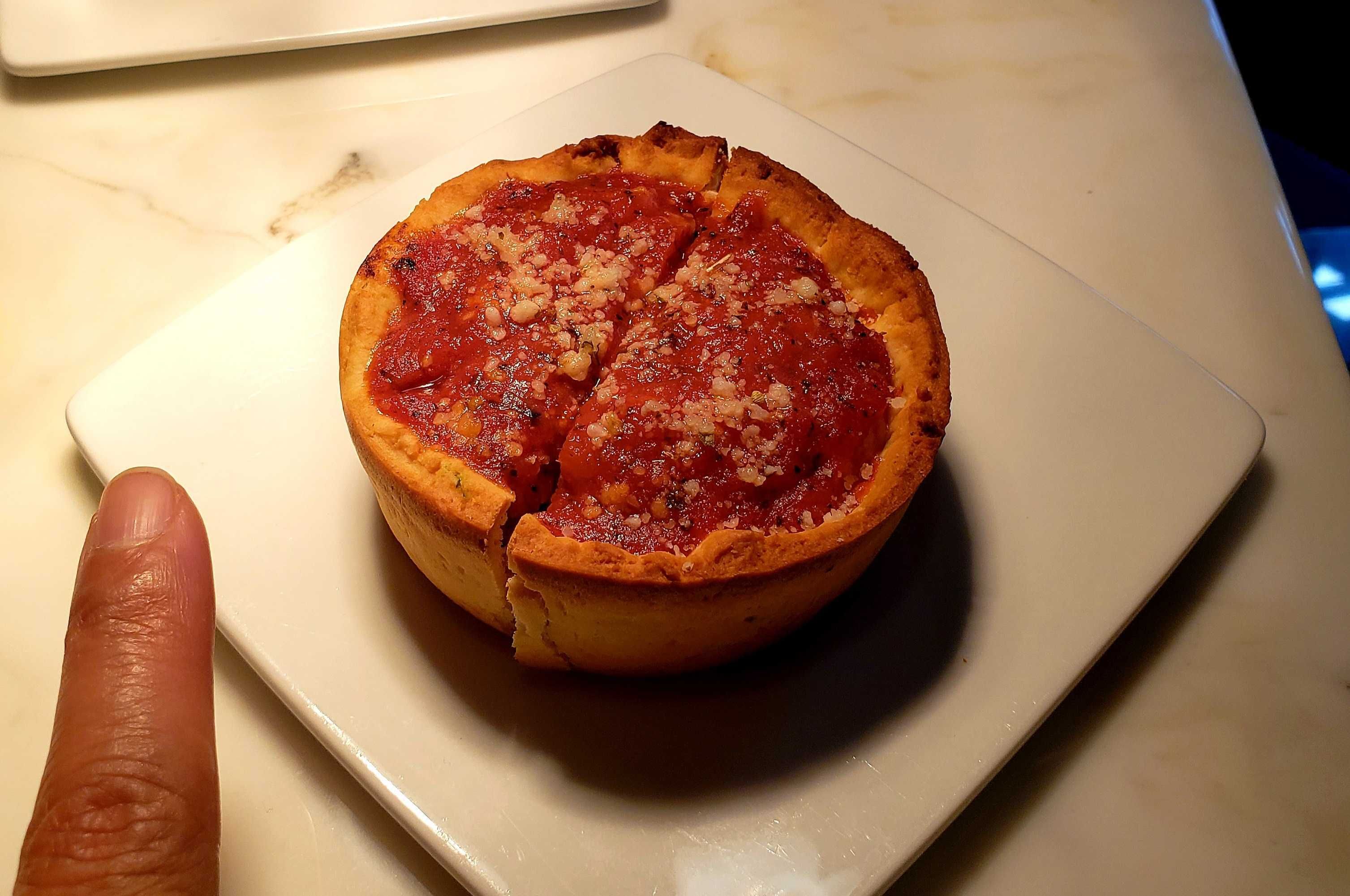 Stuffed pizza cups by Bacino's present their classic veggie pizzas — stuffed with spinach or roasted fall vegetables — in a pie the size of a large hockey puck.
Loaded sweet potato fries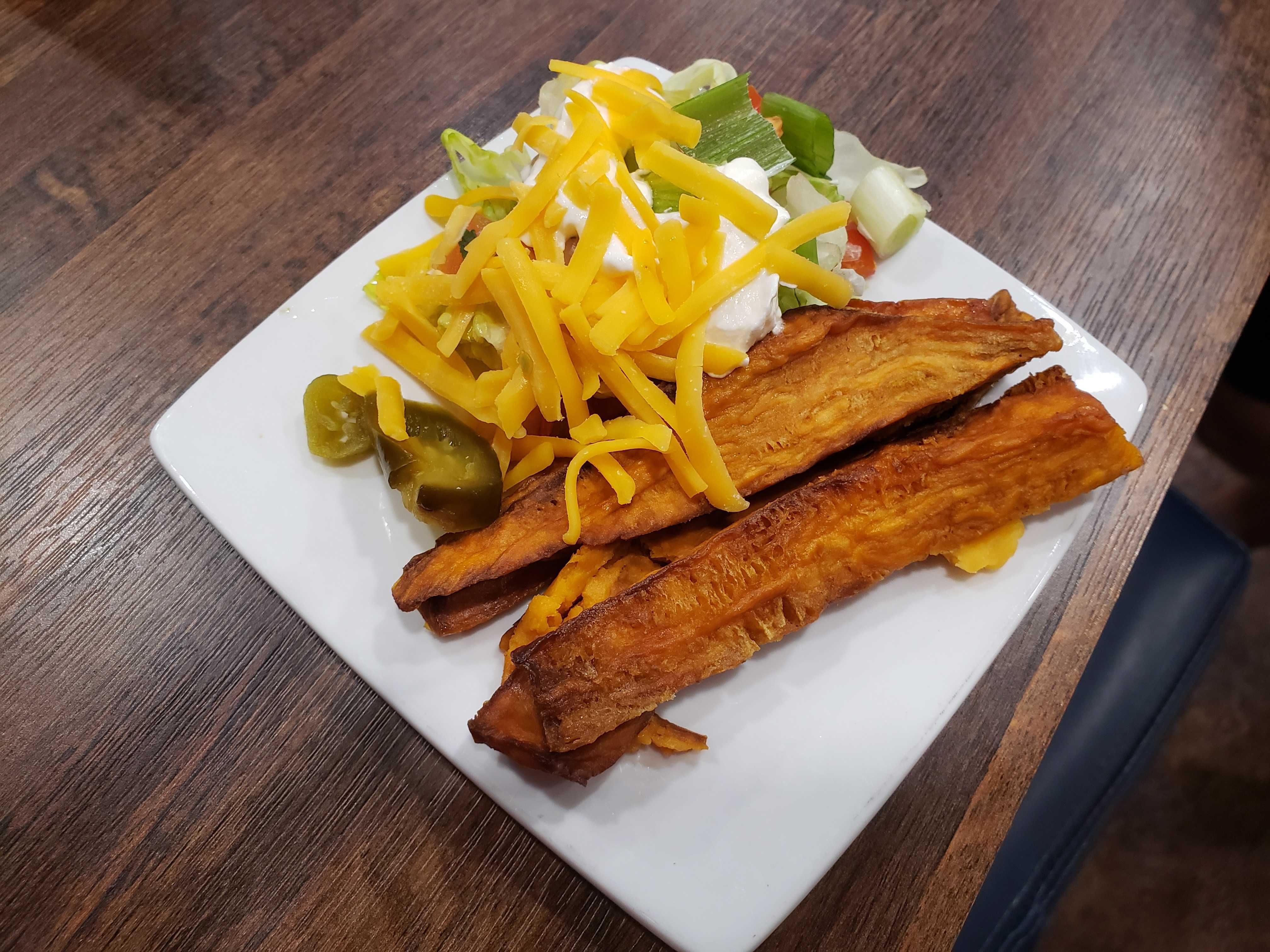 The loaded sweet potato fries from Josephine's Southern Cooking in Chatham may offer the closest thing to health food in the new lineup, but the dish still delivers plenty of flavor.
Where: Near section 433, giving nose-bleed eaters more options.
Rib tips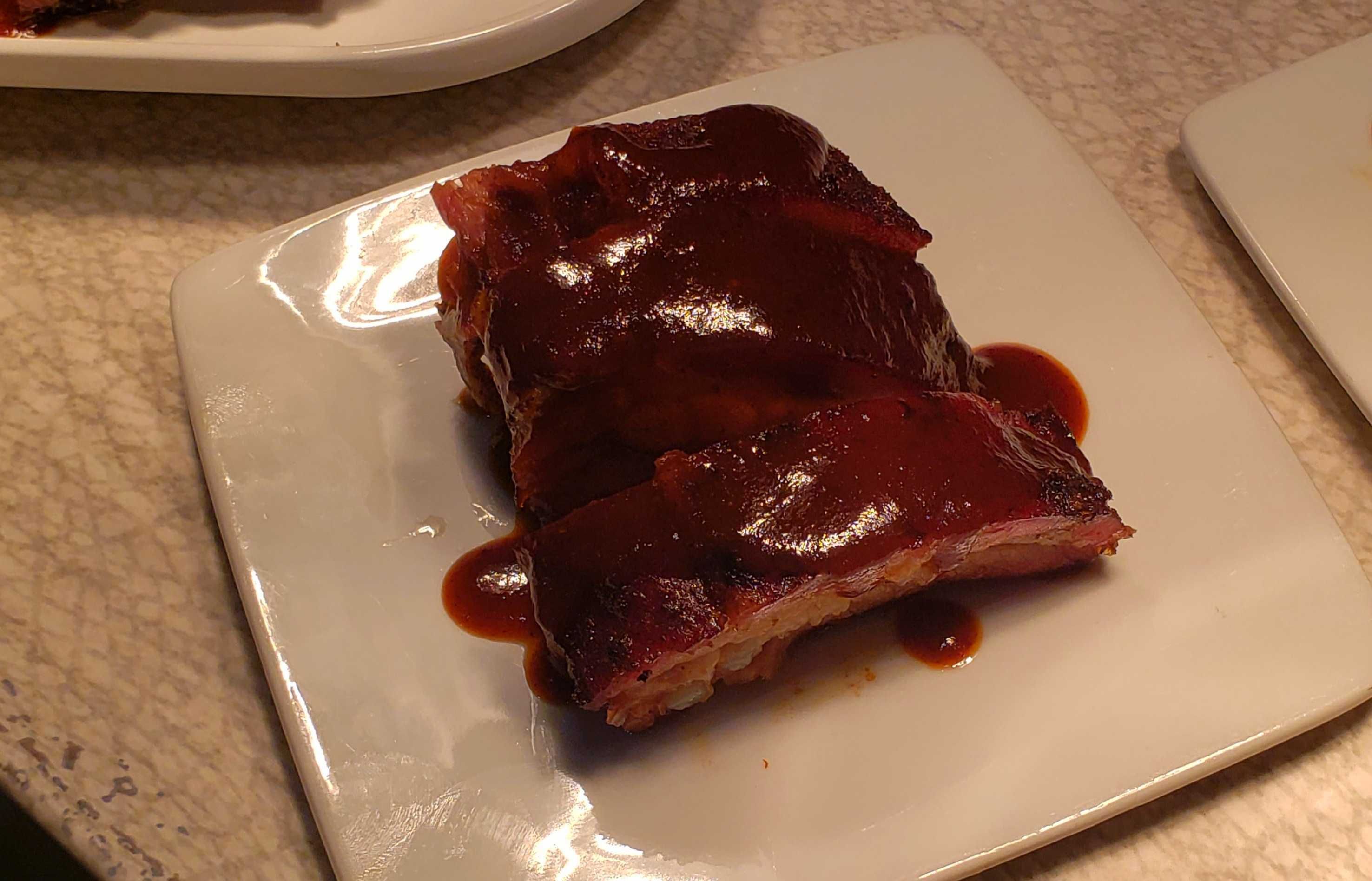 Soul N' Smoke's unctuous and tender rib tips scream Chicago barbecue tradition, and may be the most delicious thing we've eaten this month.
Where: Stand 312 on Club level.
Plus: The Bears Aperol Berry Freeze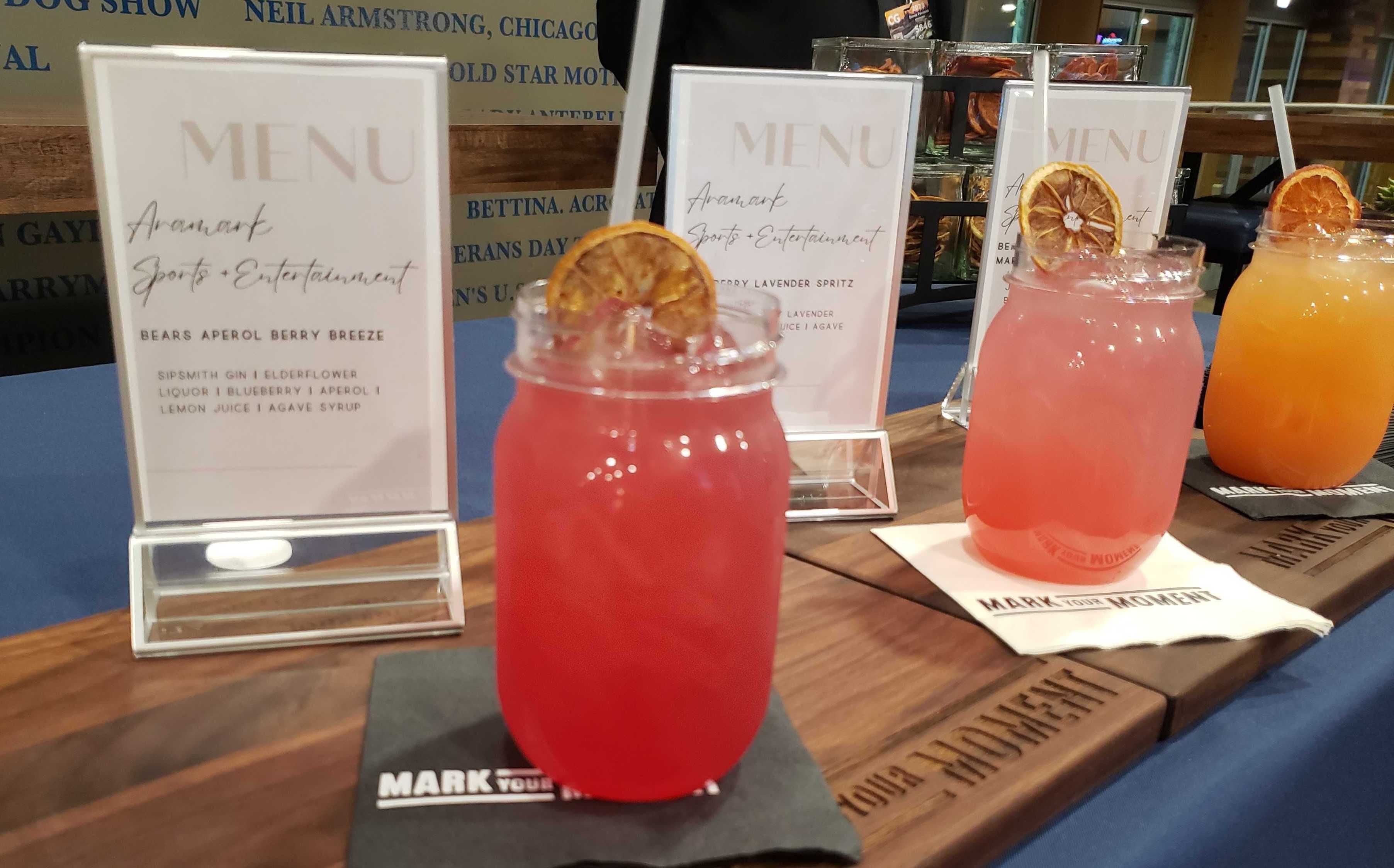 The Bears Aperol Berry Freeze ($17.79) quenched our thirst this week but we wonder how many Berry Freeze's they'll sell in January. We also loved the berry lavender spritz.
Where: Club, Midway and Upper bars.
The intrigue: We asked Aramark concessions official Corby Stephens if he'd ever consider serving deep-fried cheese curds at a Bears-Packers game.
"Definitive no!" Stephens said. "If you look at our condiment stand, we don't even put our (yellow) mustard and (green) relish next to each other."
More Chicago stories
No stories could be found
Get a free daily digest of the most important news in your backyard with Axios Chicago.