5 new Illinois laws you should know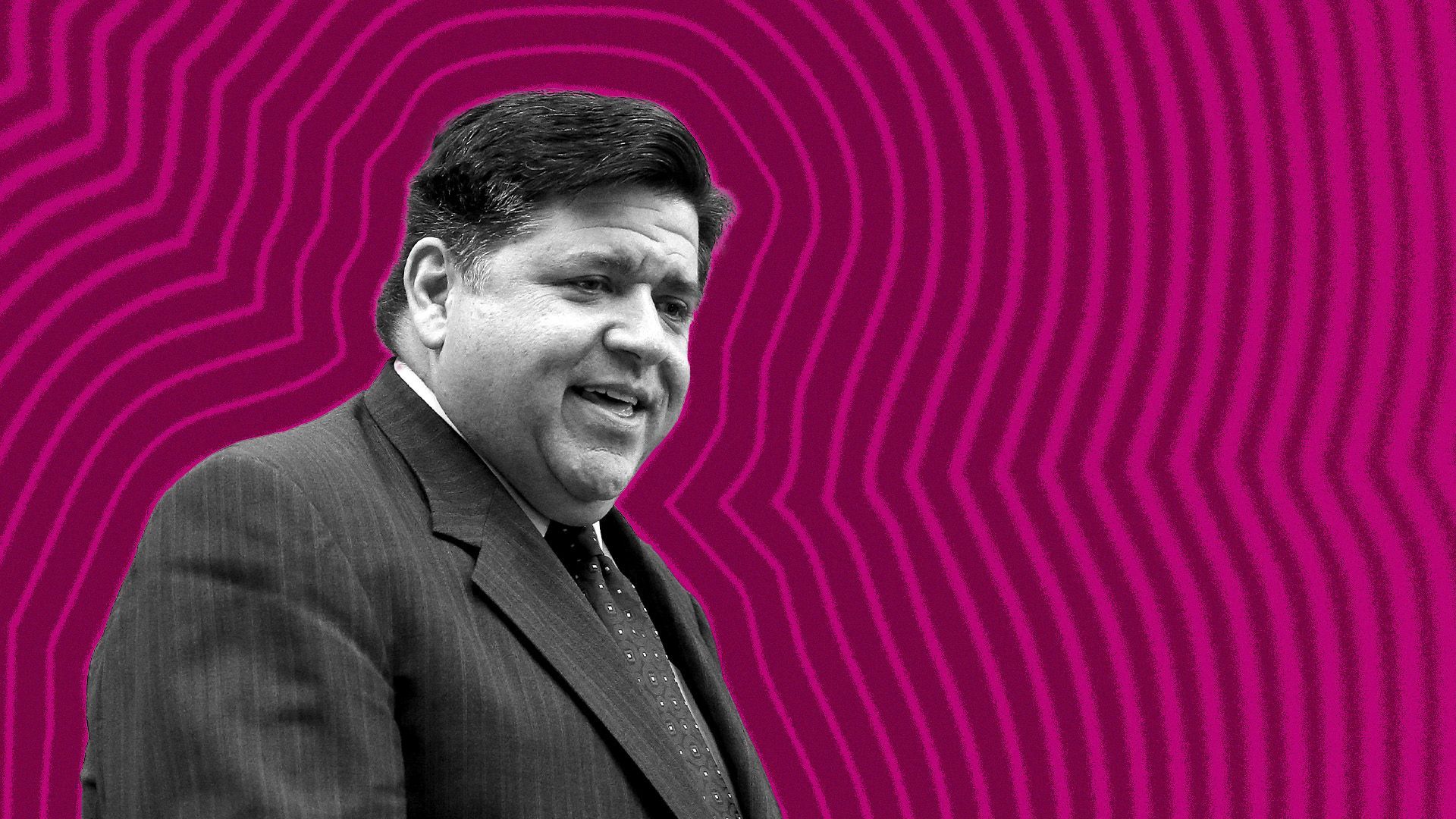 In recent weeks, Gov. JB Pritzker has been signing bills into law faster than you can say potential presidential run.
Why it matters: The General Assembly passed 566 bills in the last session, and these signings give us a chance to catch up on important new state rules.
1. Young influencers get paid, too
The law requires parents to set aside a portion of income made from their child's content on social media sites. It goes into a trust that only they can access when they turn 18.
It's the nation's first such law.
What this addresses: It attempts to solve the issue of people using kids' content to make money for themselves.
When: The law takes effect July 2024.
2. Targeting gun marketing
The law holds gun manufacturers accountable for "unsafe marketing practices," including marketing to kids under 18.
Businesses can also be sued if they don't take steps to prevent selling a gun to someone who shouldn't have one.
What this addresses: The state is cracking down on gun sales as an effort to curb gun violence.
When: Effective immediately.
3. Native American history 101
The new law requires public schools to teach the history of native Illinois tribes and about the genocide and forced resettlement of native people. It also allows students to wear native dress to graduations.
What this addresses: Inclusivity in school curriculum and ceremonies.
When: Start of 2024-25 school year.
4. Beep, beep, no zoom, zoom
We've all heard of the laws about texting and driving, but now it's illegal to Zoom and drive.
Video call apps have become synonymous with remote work, and the state is stiffening penalties for drivers who want to meet while behind the wheel.
What it addresses: Distracted driving.
When: January 2024.
5. Expanding eligibility for cops
The bill allows non-citizens to apply to be police officers.
Between the lines: Critics are concerned that police jobs could go to people who've entered the country illegally. Pritzker clarified that this would be for people already allowed to work in the country and for DACA recipients.
What it addresses: Labor shortages.
When: January 2024.
The intrigue: It wasn't all signings. Pritzker used his veto pen late last week to send the latest energy bill authorizing more nuclear power plants back to the General Assembly.
More Chicago stories
No stories could be found
Get a free daily digest of the most important news in your backyard with Axios Chicago.