"The Fugitive" turns 30: Revisiting '90s Chicago scenes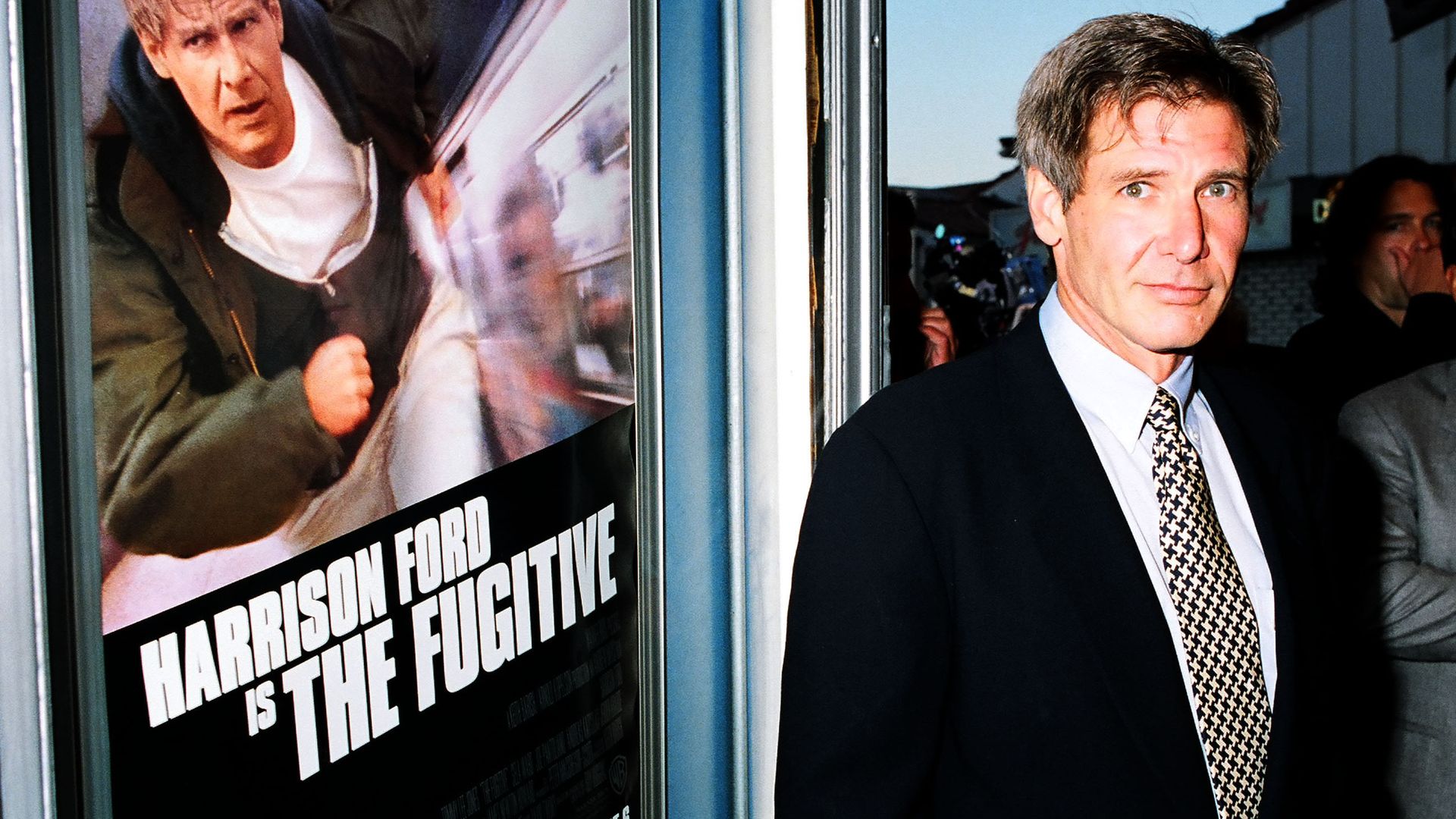 This month marks the 30th anniversary of Andrew Davis' spectacular Chicago classic "The Fugitive."
Why it matters: Harrison Ford's Richard Kimble stumbles (literally) through iconic, and sometimes unexpected, city locations to prove he "didn't kill his wife!" — making the film an ideal time capsule for 1990s Chicago.
What's happening: We visited some spots featured in the film to see how they've held up since the movie debuted in August 1993.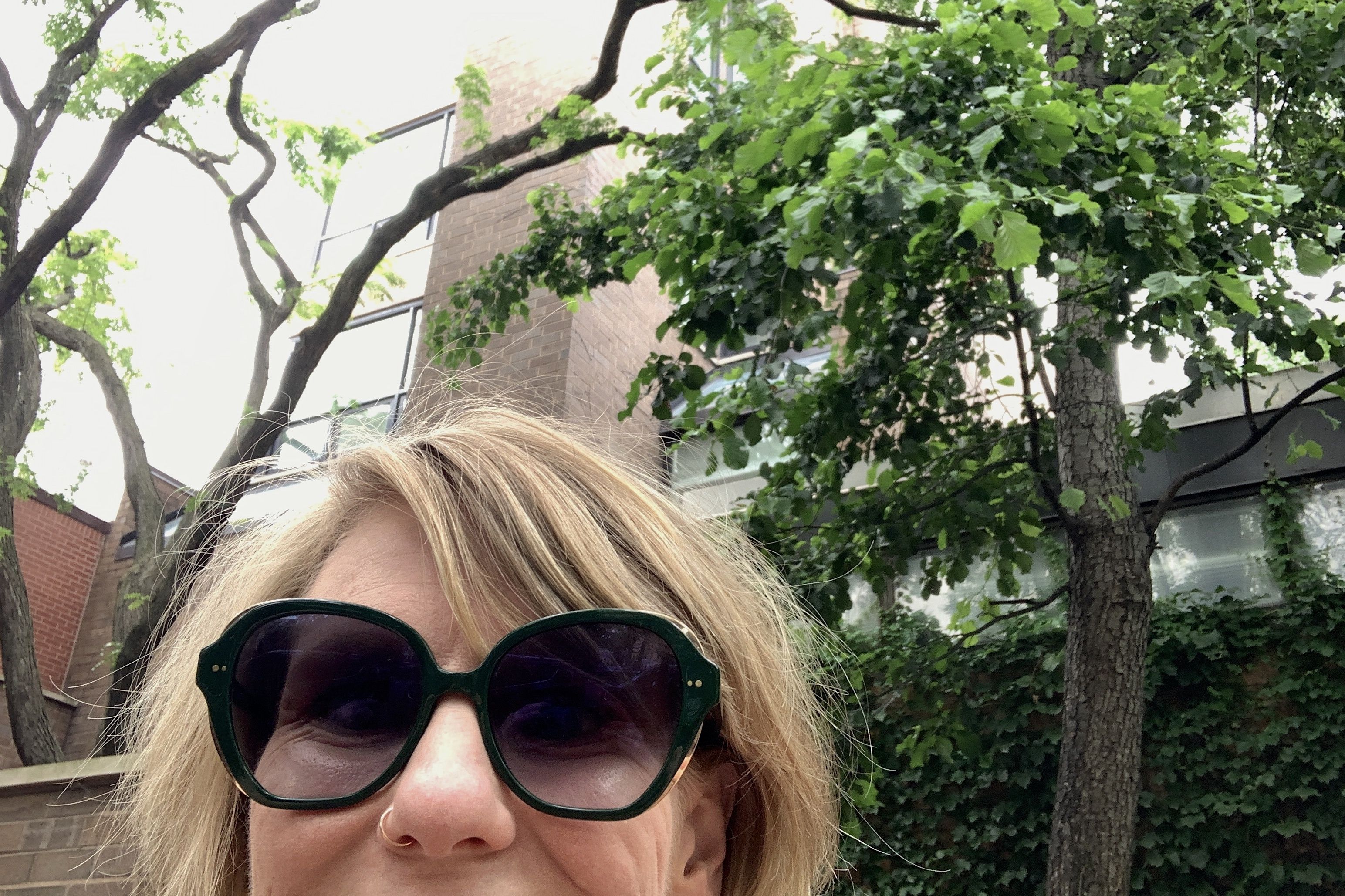 We see flashbacks throughout the movie of — spoiler alert! — Helen's murder in the Lincoln Park house. The carpet, the slick, white cabinetry, and the open staircase really scream '90s interior design.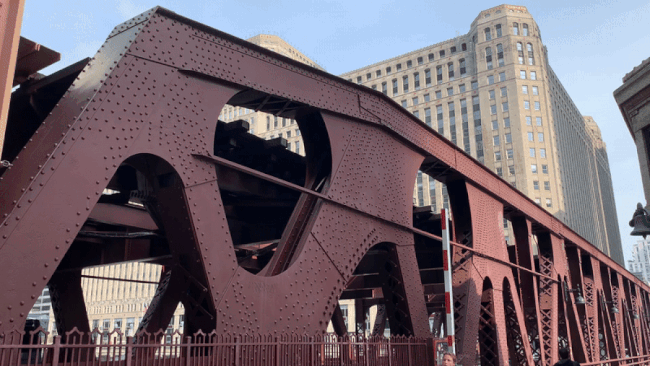 Kimble calls his lawyer from a pay phone, and U.S. Marshal Sam Gerard and his team are, of course, able to decipher Kimble's exact location from the call.
He's not in St. Louis; he's six blocks away, near the Merchandise Mart.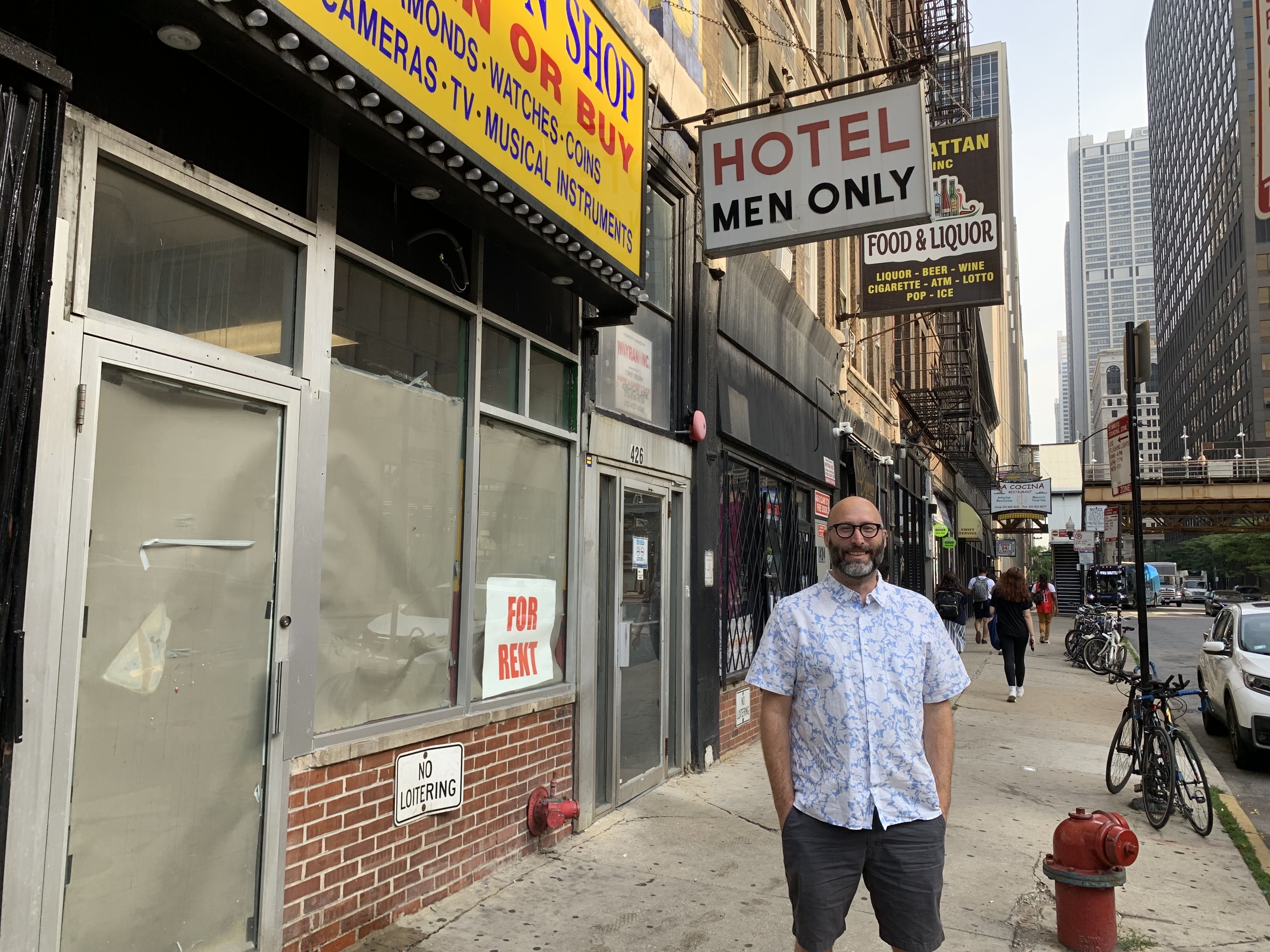 The film shoots all over downtown, including City Hall, the old Cook County Hospital and the St. Patrick's Day parade.
When Kimble escapes the U.S. Marshals after the parade, he heads to a men-only hotel, where he reemerges with his tweed sport coat — his wardrobe for the rest of the film. That strip in the South Loop remains largely unchanged.
Kimble finds his villain Sykes' home in Pullman and also some damning evidence in photos from a Florida pharmaceutical junket. Kimble calls Gerard from the house, leading the Marshals to Pullman (which they get to pretty quickly from downtown).
Monica gives her interpretation of the movie in front of the Row houses that make Pullman unique.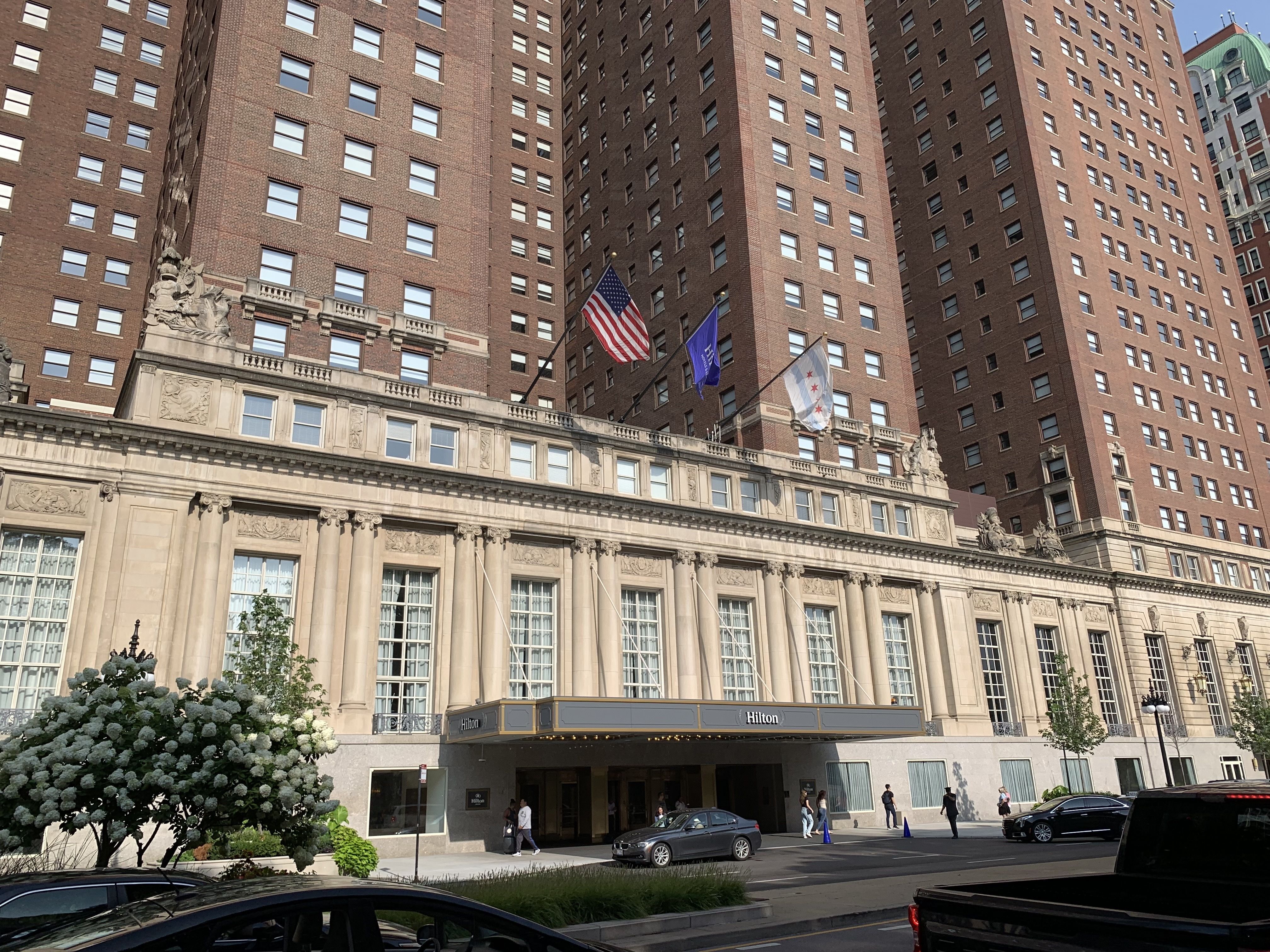 The thrilling final sequence takes place all over the Hilton Chicago (formerly the Conrad Hilton) in the South Loop. Covering the ballroom, the laundry and the roof, the movie offers an extensive look into the grand hotel.
The famous "You switched the samples!" scene happens here, plus some great local newscaster cameos from Lester Holt and Pam Zekman.
More Chicago stories
No stories could be found
Get a free daily digest of the most important news in your backyard with Axios Chicago.