How Chicago carjackings can cost victims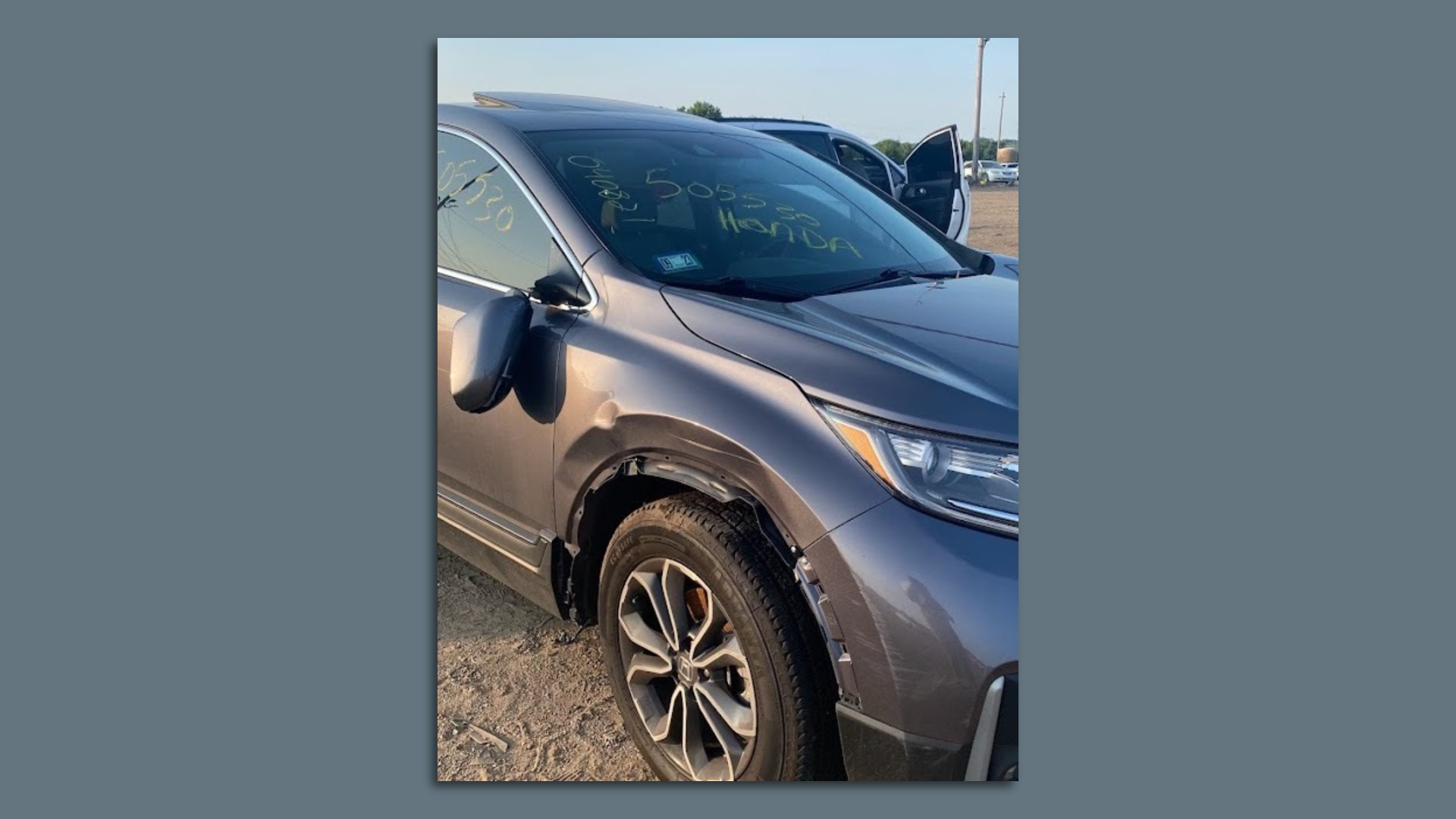 Sergio was 90 feet from his front door on the near West Side when four men jumped out of a car and assaulted him. One hit Sergio on the head with the butt of a shotgun.
Flashback: It was 12:30am on July 7. Sergio, whose last name we aren't disclosing to protect his safety, had just returned from his late shift at a restaurant.
He had already handed over his phone and wallet when one man started rifling through Sergio's pant pockets. His car keys fell out.
Sergio pointed to where he had parked, about a half-block away. They ditched the stolen car they'd been driving and took off in Sergio's Honda CR-V.
Carrie here. Sergio is my neighbor, and one of the hundreds of victims of carjackings in Chicago this year.
The big picture: Carjackings are down about 27% from this time last year, while auto theft — when a car is stolen without the owner present — is spiking, per police data. Meanwhile, the Cook County Sheriff's Department says carjacking recovery rates are improving, thanks in part to a new task force.
Yes, but: Carjackings can cost victims like Sergio thousands of dollars, time on the phone with detectives and insurance companies, and feelings of heightened vulnerability just living life.
Sergio said what happened felt unavoidable; he was coming home from work.
Zoom in: More than one month after the carjacking, Sergio and his wife, Karin, still don't have their car back. They estimate they've already spent about $3,500 and 20 hours dealing with the crime.
Karin said the insurance company will either pay for repairs or pay what the car was worth before the carjacking.
By the numbers: The average time for law enforcement to recover a vehicle is just under two days, per the Cook County Sheriff's Department.
It can take far longer to have arrests made and the case closed — if it's closed at all.
It took nearly three weeks for a detective to contact Sergio and Karin to tell them that law enforcement had located their car.
The detective said the delay was caused by the impound lot mixing up the inventory number with another stolen car.
Once they learned where their car was, Sergio and Karin went to see it at the lot. "The mirrors are gone, the whole side is scratched, and they left the windows open and the sunroof cracked open for three weeks," Sergio told me.
Sergio and Karin also found a bullet in the car, along with abandoned credit cards, IDs, a beanie hat, gloves and other miscellaneous items, including the wallet of a carjacking victim who lives a few blocks away.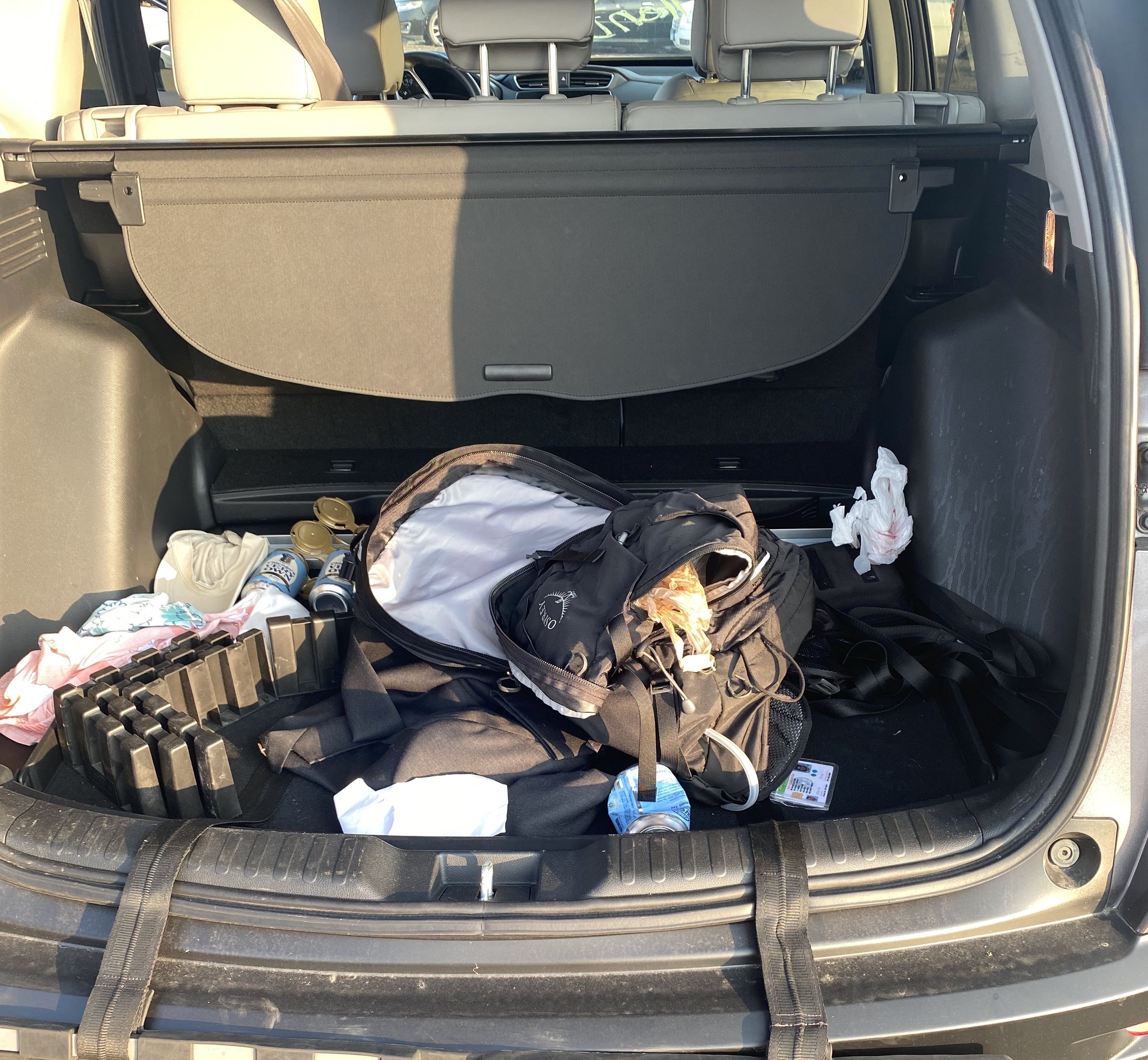 What they're saying: Because of Sergio's late restaurant hours, his car was his safest and most reliable option for getting to work. Plus, he tells me it's more affordable than taking Ubers.
Sergio and Karin's insurance company covers a rental car for 30 days, but that time is about up. They'll have to return their rental this Thursday.
Sergio and Karin, who have lived in the neighborhood since 2006, have seen two-flats converted to million-dollar single-family homes, a shift in demographics, alleys paved — all results of gentrification.
That's also fragmented the community, Karin said. "I feel that not that many people care anymore around here."
Of course, property taxes continue to rise, which frustrates Sergio.
What are we paying for, if "s--t is getting worse?" he asked.
More Chicago stories
No stories could be found
Get a free daily digest of the most important news in your backyard with Axios Chicago.