Plastic crisis on display at Museum of Science and Industry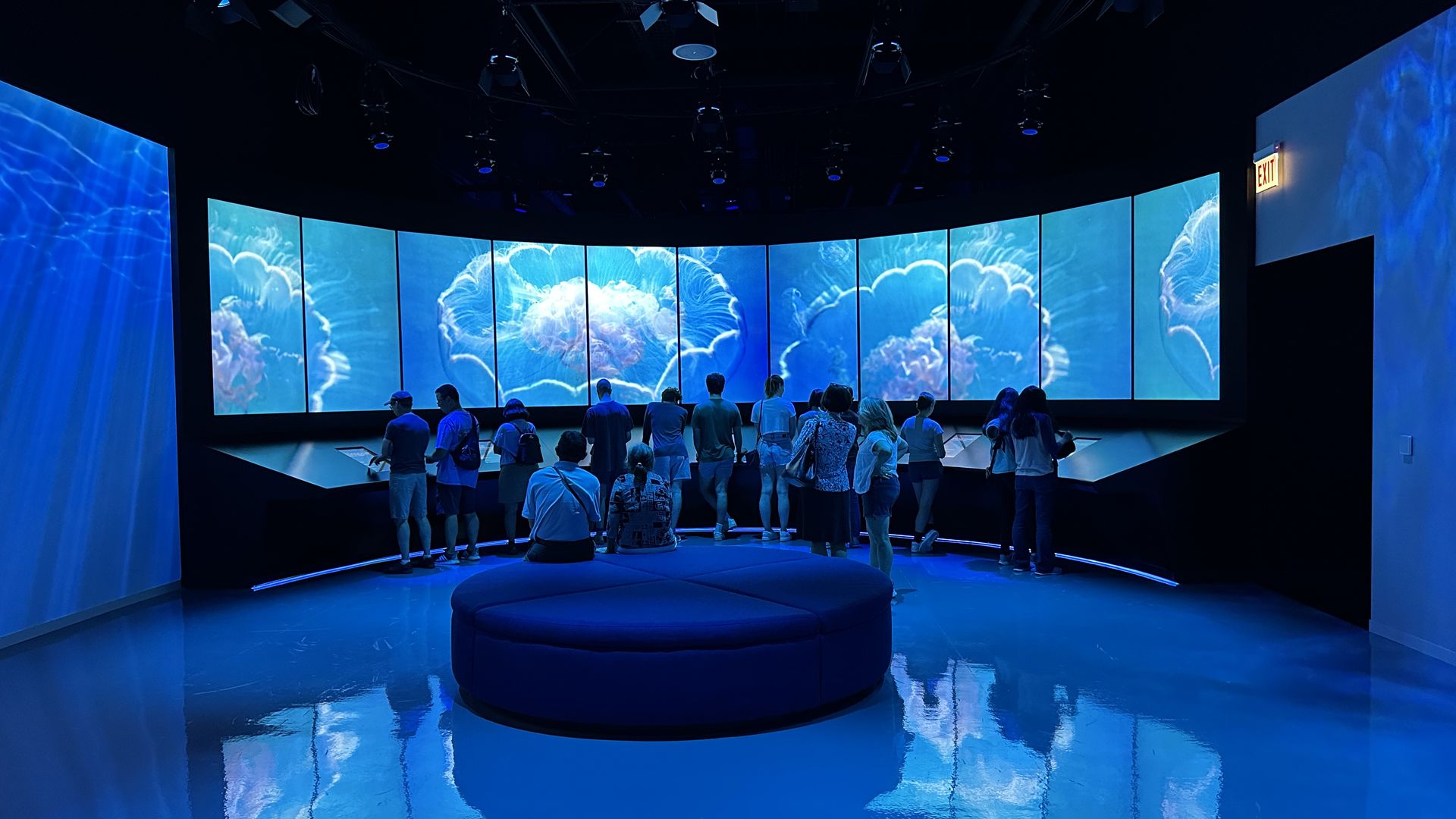 A sparkling new exhibit at the Museum of Science and Industry is spotlighting the global problem of plastic and microplastics in our oceans.
And in Lake Michigan, just a few blocks away.
Why it matters: Harmful, toxic plastics end up in our waterways, which in turn get into our food supply and our drinking water.
What's happening: "The Blue Paradox," a 25,000-square-foot exhibit created by SC Johnson in partnership with Conservation International, opens this weekend to the public, but Axios Chicago got a sneak peek.
The exhibit began as a pop-up in London in 2021.
What they're saying: "Plastic disrupts life cycles, the oxygen cycle, the carbon cycle, and the nitrogen cycle, which in turn affect terrestrial ecosystems," SC Johnson chairman and CEO Fisk Johnson tells Axios.
"All of that affects all of us here in Chicago."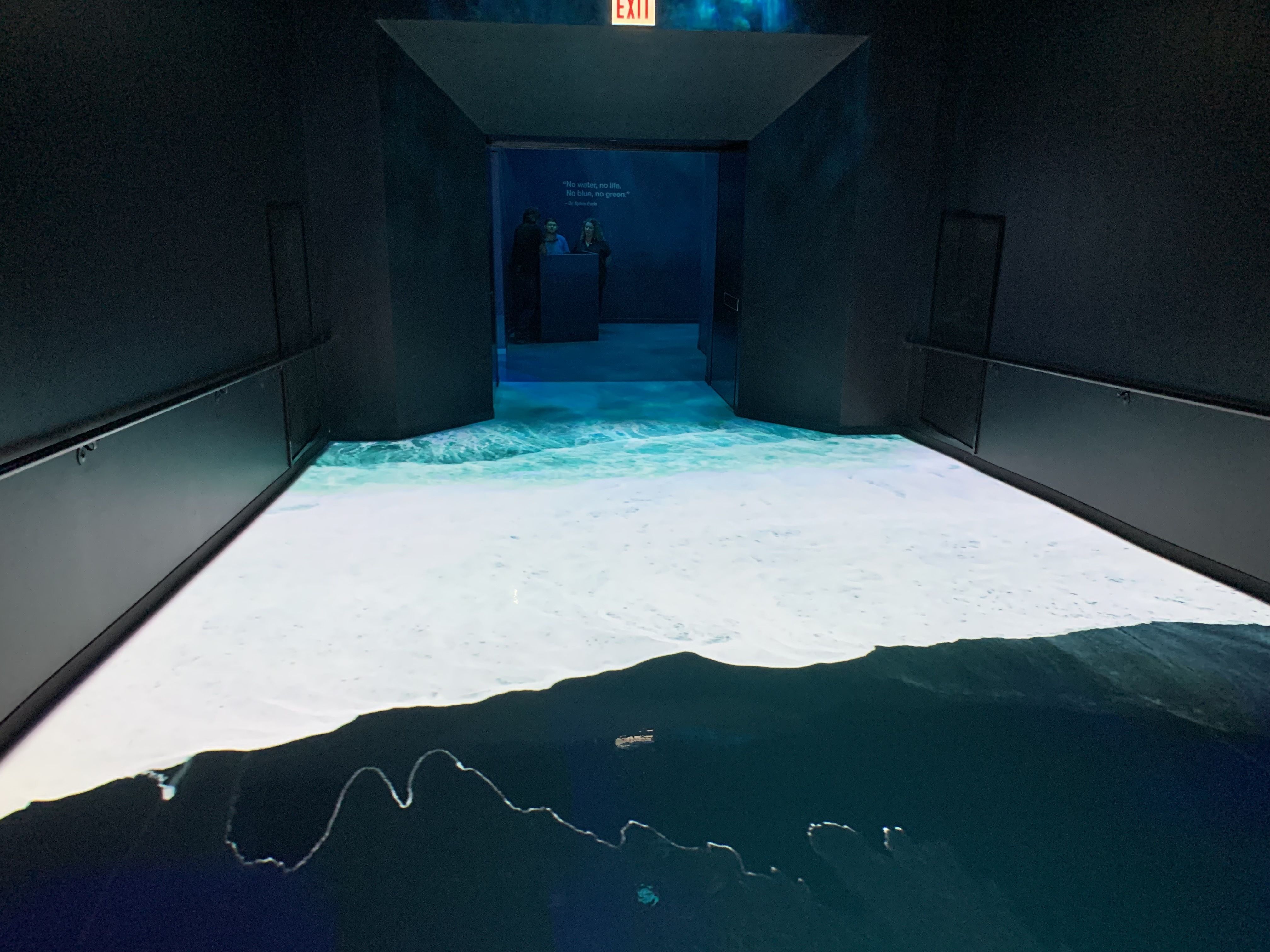 Details: The exhibit takes the latest immersive technology usually found in flashy Instagram museums to guide you into an ocean-like space, showing up close how microplastics are harming waterways like Lake Michigan and the Chicago River.
Zoom in: SC Johnson and members of the MSI took water samples from both the lake and the river in the last year and found fragments of microplastics, including isobutylene rubber, nylon and polyester. Half the litter found in the Chicago River is plastic.
"We know that there are 11 million pounds of plastic dumped into Lake Michigan every year," MSI director of science exhibitions Patricia Ward tells Axios.
"It's a problem. Lake Michigan is an enormously important body of water where all of Chicago gets its drinking water from."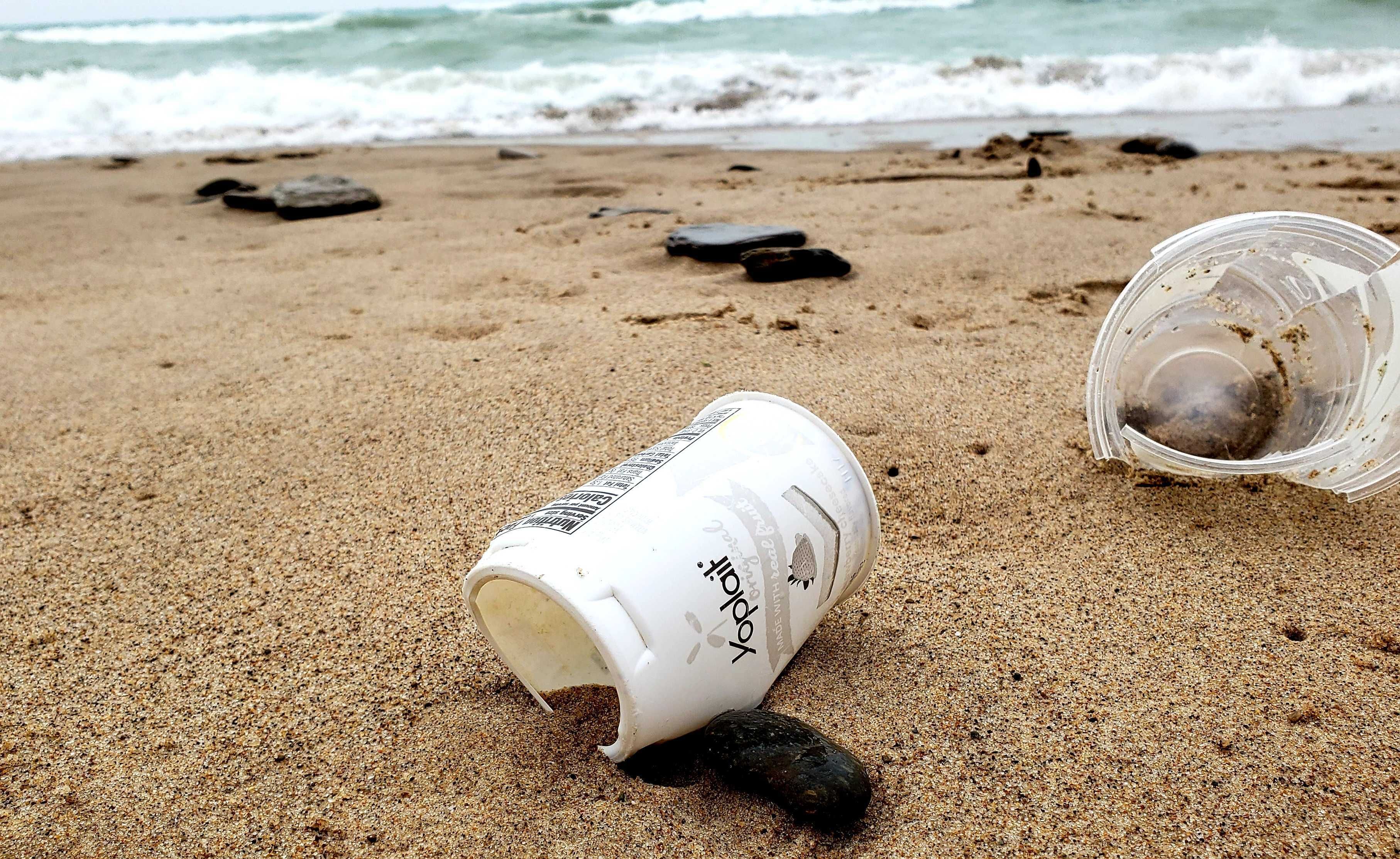 Threat level: You could be ingesting a credit card-size amount of microplastics each week. According to the exhibit:
One disposable coffee cup with a plastic liner releases up to 25,000 microplastic particles while you're drinking from it.
It takes a plastic bag 20 years to break down into microplastics in the ocean.
"City dust" — or the microplastic particles that come from people and buildings — are among the largest contributors to microplastics in our waterways.
The bottom line: The exhibit points out the glaring problem, but it ends with solutions, ranging from curtailing your use of plastic to writing to lawmakers.
SC Johnson says that after visitors toured the exhibit in London, 97% of them pledged to change their habits.
"The objective of this exhibit is to help inspire a collective effort among government, business companies and individuals to stop plastic pollution," Johnson tells Axios.
"It'll take all of us together if we're gonna solve this thing."
More Chicago stories
No stories could be found
Get a free daily digest of the most important news in your backyard with Axios Chicago.