The headache of appealing Cook County property tax assessments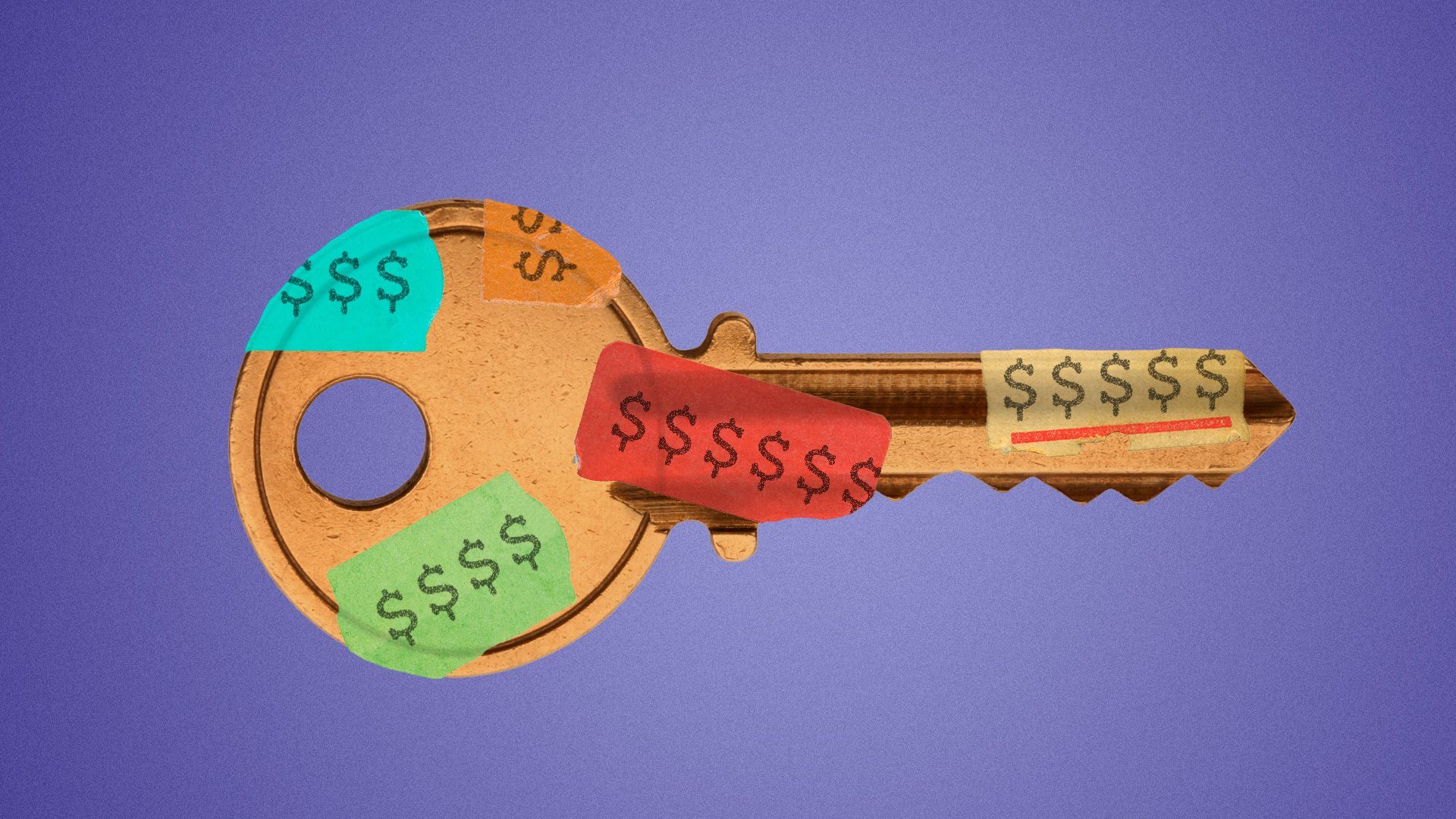 Like a lot of people in Cook County, I was shocked by my recent property tax bill. It shot up by 71%.
What happened: The folks at the Cook County Assessor's Office said the value of my little two-bedroom, one-bathroom condo had jumped by more than $200,000 in three years. But they were wrong.
Why it matters: The CCAO had calculated my original assessment using old, incomplete data, then denied my appeal using some of the same bad information.
Though CCAO officials aren't sure how many inaccurate assessments resulted from their old data, they are sure mine wasn't the only one.
State of play: Through my experience, I've unraveled how consumers can advocate for themselves in the appeals process. So as areas including Berwyn, River Forest, Rogers Park and Schaumburg approach appeal filing deadlines, I want to spend the week sharing those lessons with you.
First, how it happened: As a journalist reporting on property taxes, I asked the assessor's chief of staff, Scott Smith, to walk me through the process.
For example, how did they calculate a 71% tax hike on my tiny condo tucked in a 122-year-old three-flat in Lakeview, where assessments rose an average of 22% last year?
According to Smith, it was calculated using a range of data including percentage of building ownership and nearby home prices — but not data on number of bathrooms, bedrooms, or square footage.
The intrigue: As part of the reporting process, I was also able to see the evidence the CCAO used to deny my appeal: a comparable (or "comp") condo that sold for even more than the assessor said my place was worth.
But when I examined this supposed "comp," I saw it was a much bigger, fancier unit housed in a 21-year-old building. Remember, my building is 122 years old.
The culprit: Smith says the mistake occurred because the analyst had no records of a new building in that spot.
According to CCAO records, that "comp" condo was housed in a century-old three-flat.
What he's saying: "Our data on these kinds of two- and three-flat homes has not been updated in a really long time," Smith told Axios, noting they rely on building permits to assess age.
"There has been a historical issue with getting permits from the city [Buildings Department] to our office."
Yes, but: Given the admittedly outdated, incomplete data the CCAO is using to assess condos, couldn't the analyst who denied my appeal have Googled that "comp" property just to be sure it really was 100 years old?
Nope, because, Smith says, "we'd have to do the same kind of Google image process for all of the properties or none of them," and they handle hundreds of thousands of appeals a year using multiple comps and it would just take too long.
He says analysts spend an average of 7.5 minutes on each appeal.
Be smart: I was easily able to see the "comp" used to deny my appeal through my reporting process. It's much harder for average Joes and Janes, and even for their lawyers, Smith tells me.
If they want to see the evidence used for their denials, Smith says, they have to file a public records request called a FOIA.
It's unclear whether my lawyer (who has now been dismissed) even asked to see the evidence.
The bottom line: After realizing in February that they used inaccurate information to deny my appeal, officials at the CCAO agreed to file for a certificate of error on my assessment. The certificate has still not been processed.
In the meantime, based on that faulty assessment, I've been paying thousands in extra taxes that I hope to recoup when the county finally fixes the error.
But some people couldn't afford to pay all of this extra tax while they wait.
Editor's note: This story is the first of a four-part series on navigating Cook County's property tax appeal process. Axios also covered how to file a FOIA for evidence in your appeal denial, whether or not you should use a tax appeal lawyer and how the assessor's office says it's trying to improve.
More Chicago stories
No stories could be found
Get a free daily digest of the most important news in your backyard with Axios Chicago.