Living the "suite" life at Chicago stadiums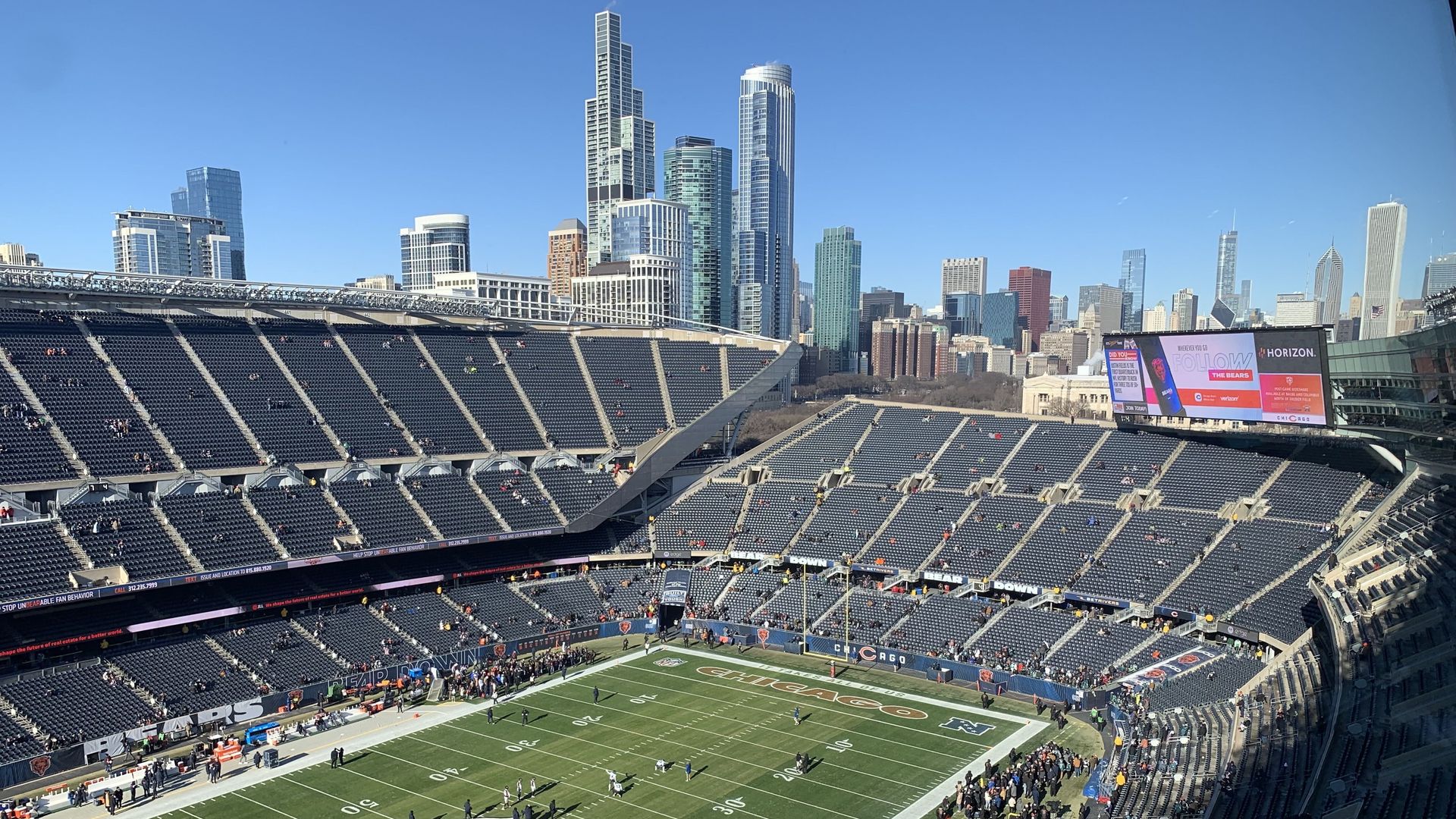 There's nothing like taking in live sports in the stands of Chicago's great stadiums. But many business owners and larger groups are living the "suite" life.
What's happening: Renting suites and selling premium experiences has become big business for Chicago sports organizations.
State of play: Chicago's business community is willing to pay. Traditional suites (or skyboxes or loges) are regularly sold out as companies invite employees for outings or clients for sales opportunities.
What they're saying: "It's two and a half hours with a client where we don't have to talk about work," Terrence Roche, president of Denk & Roche Builders, tells Axios. His company has had a suite at the United Center for six years.
We've compiled four experiences from four Chicago sports venues:
The Bears
The suites at Soldier Field offer breathtaking views of the game, along with the city's skyline and the lake.
Big plus: They're mostly indoors.
Price: The Bears offer suites for eight people, as well as bigger spaces for up to 50 people. Prices start at $15,000 per game, which includes tickets, food and drink and indoor parking.
They also offer exclusive game day experiences, which could mean visits from Bears ambassadors like Dan Hampton or Wendell Davis.
Food: The Bears give you a great spread, from Italian beef to grilled tri-tip sandwiches. Or pick from desserts on the world famous dessert cart, which rolls into suites during the game.
Tip: Get the salted caramel vanilla cake.
What they're saying: "Chicago is a Bears town," director of suites sales and services Nathan DiLorenzo tells Axios. "It is also a town built on relationships."
The Cubs
The Cubs offer a variety of suite sizes, situated around the ballpark. During the 2016 World Series run, they went for tens of thousands of dollars (if not more).
Price: Suites at Wrigley can accommodate 15 to 55 guests. You can also get smaller suites for eight guests on weekends and holidays. Prices start at $2,700 and include a food and beverage package.
Food: For main entrees, you just can't go wrong with the classic Chicago-style Vienna Beef hot dog. And of course, the dessert cart, which serves carrot cake and ready-to-eat chocolate chip cookie dough balls.
What they're saying: "Being able to watch a game from a Wrigley Field suite is a special experience," the Cubs' director of ticket sales, Steve Brauer, tells Axios.
The Bulls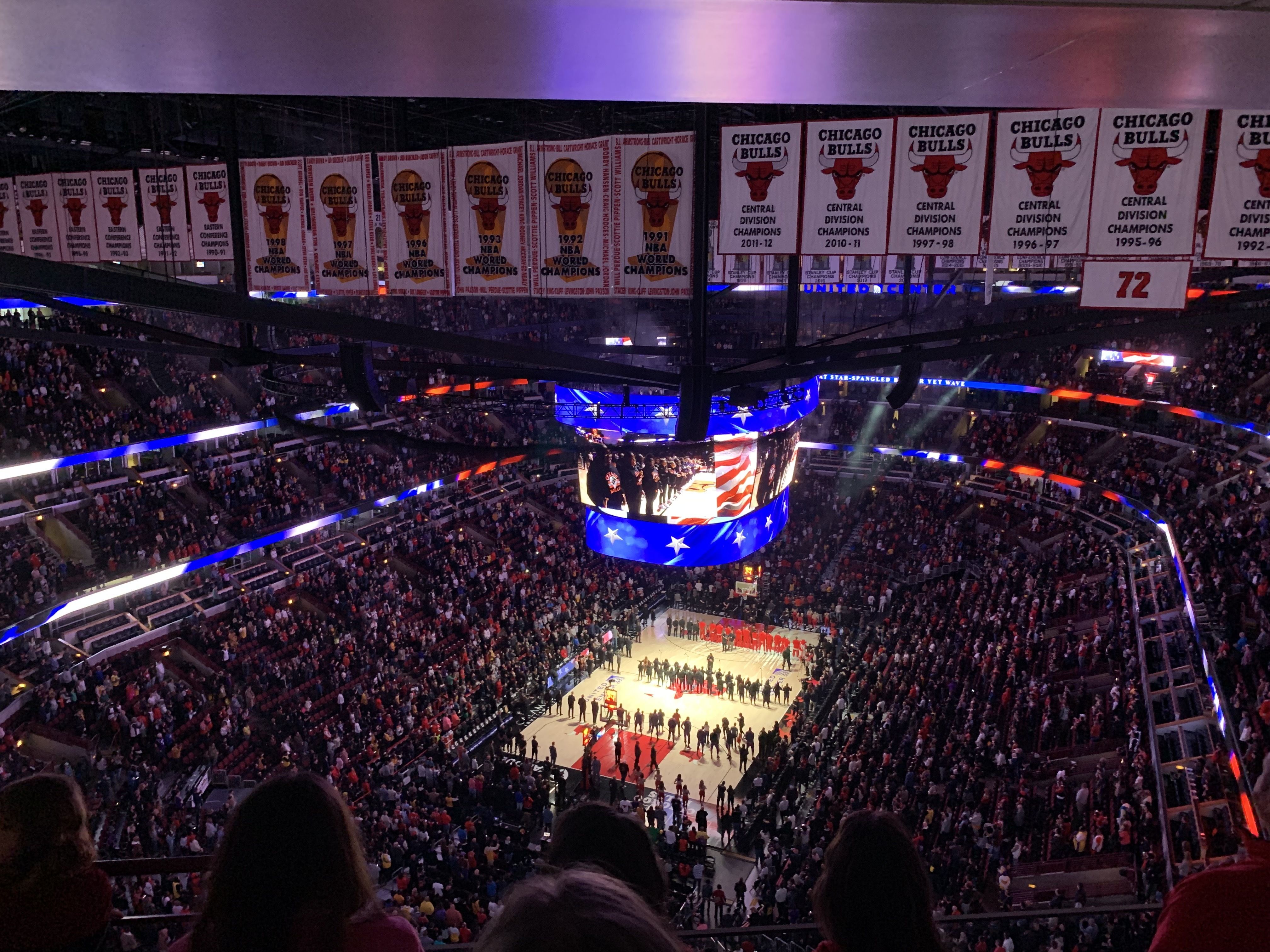 The Bulls suites at the United Center are located on three different levels, spread out around the stadium.
If you're lucky, you might get a visit from Benny the Bull.
Price: They range from $5,100 to $20,000 per event. Super suites for larger groups range from $9,400 to $25,000.
Food: The nacho bar is a huge hit, until the dessert cart rolls by and the kids line up for suite sweets.
Tip: Try the rainbow cake or the chocolate liqueur cups, or even a bag of Garrett's popcorn.
What they're saying: "Besides comfortable seating and great views of the court, suites offer parking passes," Bulls VP of ticketing and premium seating Jason Howard tells Axios.
"Depending on the level, some suites may also include a private restroom."
The White Sox
The White Sox also have several suite options, including a newer premium space right behind home plate.
Price: They offer suites for as few as 10 fans to as many as 350 (the left field terrace). Prices start at $1,730. For 20 fans, it costs $2,800. The food and drink is included, but you have to choose what tier you'd like.
Food: Guaranteed Rate may be the best park for food in the city. It features all the classics, plus smoked pork sandwiches and a variety of tacos and tostados.
Can't miss: The Philly steak slider.
What they're saying: "A suite is a much better experience than just taking someone to dinner," White Sox VP of sales and services Jim Willits tells Axios.
"A suite gives you a great experience while spending at least a couple of hours with clients."
More Chicago stories
No stories could be found
Get a free daily digest of the most important news in your backyard with Axios Chicago.