Create a happier home with a Chicago designer's tips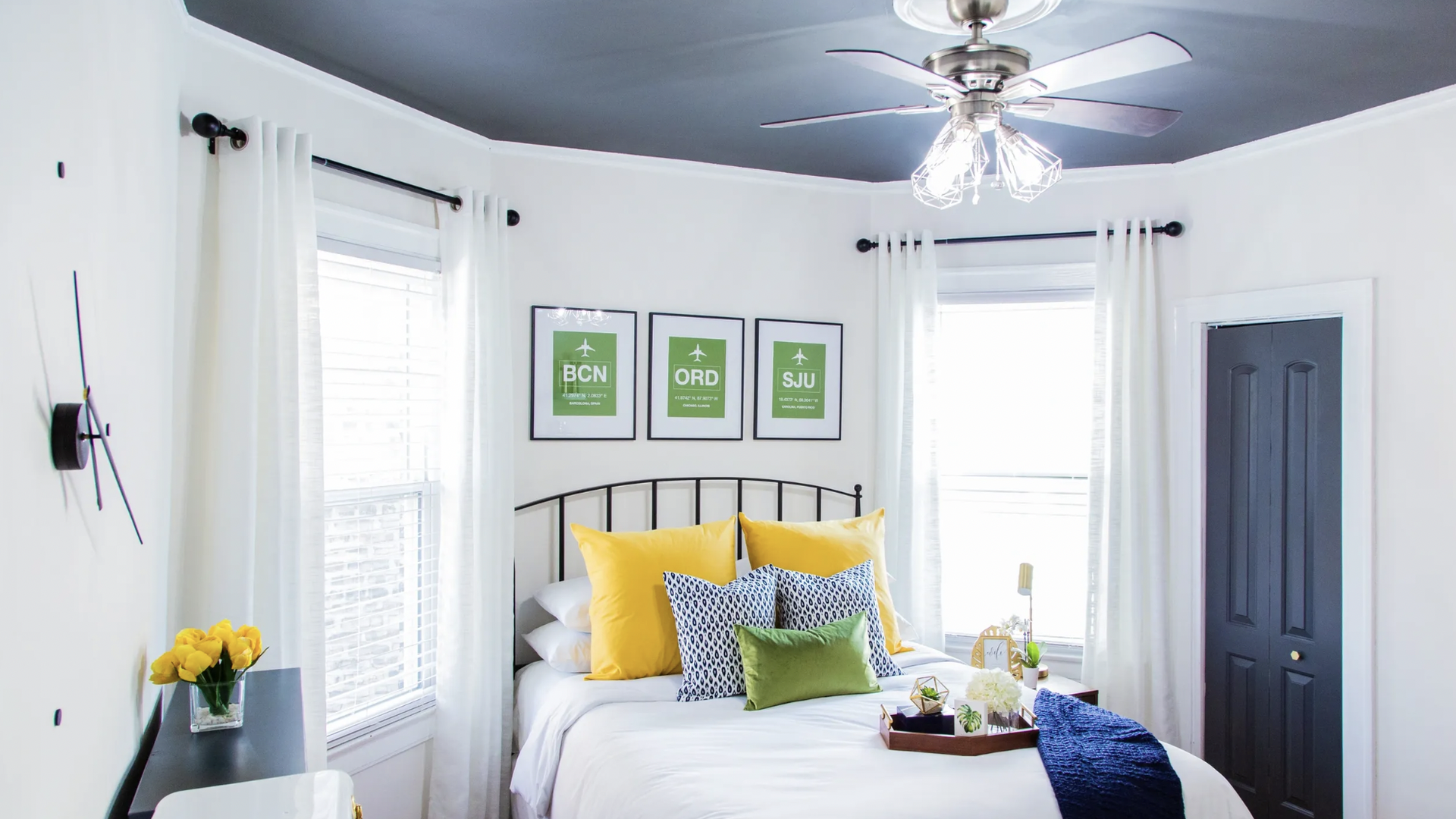 From the colors of your walls to the aromas you conjure in your kitchen, your home has a major impact on your mood.
What they're saying: "When we're talking about mood, whatever design you choose impacts that," says Alluring Designs Chicago owner April Gandy, who has been designing Chicago-area interiors since 2006.
Why it matters: Art and aesthetic experiences — including the architecture and design of our homes — affect physical health, mental health and relationships and amplify our human potential, says Susan Magsamen, founder and executive director of the International Arts + Mind Lab at Johns Hopkins University School of Medicine.
Something as simple as changing music or the color of a light bulb can counter stress and even mitigate anxiety and depression, Magsamen says.
What's happening: Magsamen and her team study neuroaesthetics, which is how art and aesthetic experiences can be measurably understood.
"Typically, arts and aesthetics are seen as luxuries and nice to have, but the research is showing us it's imperative," Magsamen says.
Here are Gandy's tips for helping your living space reflect and support your best life.
1. Decide how you want to feel.
Design is personal, Gandy says. The first step is to identify your desired vibe.
For example, if you want your home to make you feel rejuvenated, you might choose art that reminds you of vacation.
If you want to feel relaxed, you might incorporate florals, if those bring you a sense of calm.
Colors and textures can enhance your mood, too.
2. Try to revamp what you own before buying.
Let's say your coffee table isn't contributing to the vibe you're going for; consider ways to revamp it, rather than get rid of it.
If you have a glass-top coffee table, you could replace the legs. Wood legs, for example, give off a different vibe from that of brass or chrome legs.
3. Choose your lighting wisely.
Lighting is one of the most powerful mood-changing tools, Gandy says. Layer your visual space with lamps and other options beyond overhead lights.
4. Decorate with pictures of family and friends.
Use photos and decor to invoke memories of a place or person. "For me, I have my grandfather's flag … and whenever I see it, it reminds me of him," Gandy says.
5. Add some faux greenery.
Live plants do bring an element of life and change to a space, of course, but good-quality faux flora can also do the trick. It looks the same and creates similar energy and impact — with no green thumb necessary, Gandy says.
More Chicago stories
No stories could be found
Get a free daily digest of the most important news in your backyard with Axios Chicago.