Music writer Mark Guarino's Best Day Ever in Chicago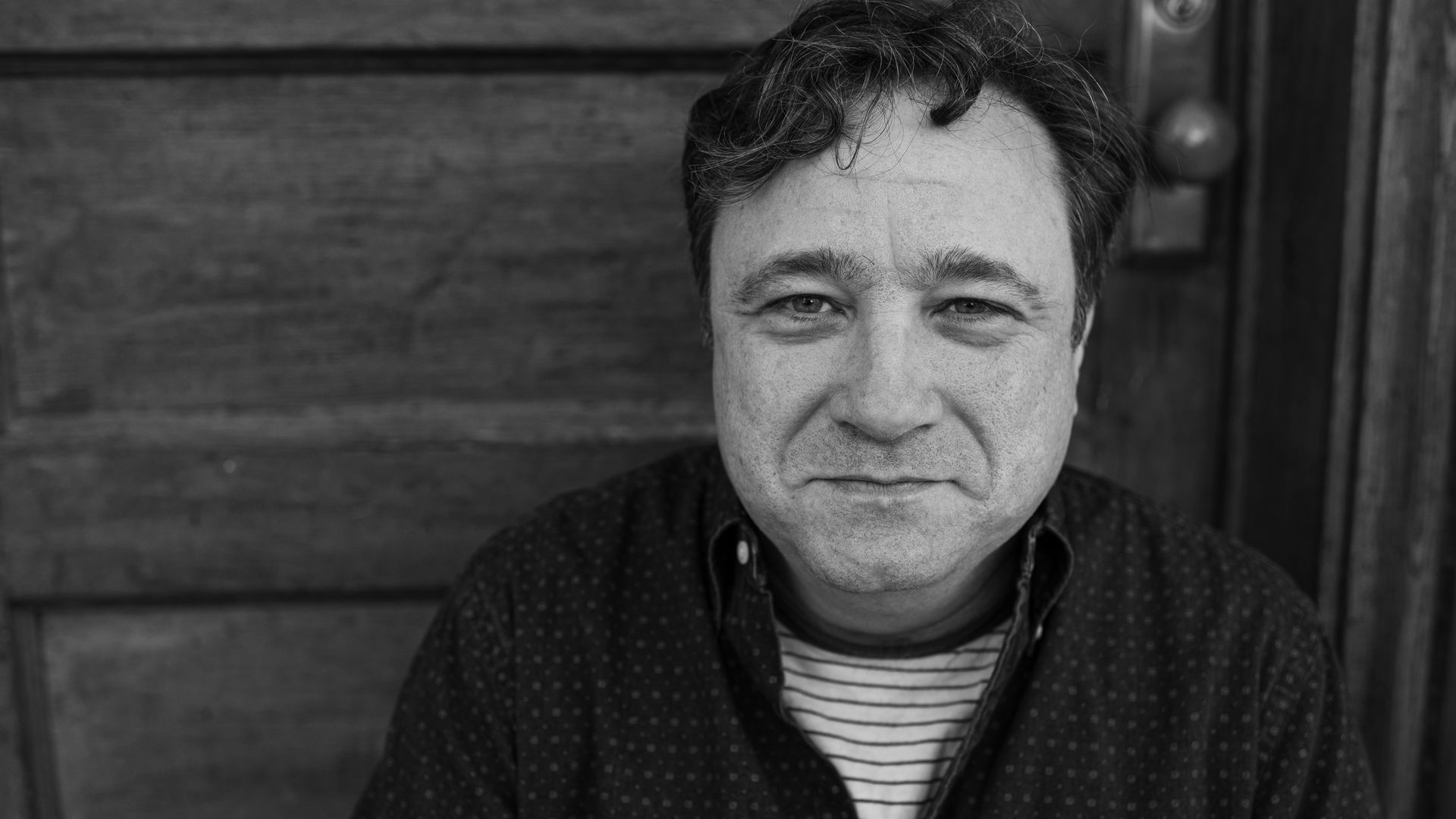 Chicagoans have been reading the music and news reporting of Mark Guarino for decades in the Sun-Times, Tribune, Daily Herald and Washington Post.
What's happening: He'll talk about it this Monday with Sound Opinions hosts Greg Kot and Jim DeRogatis and musician Robbie Fulks for the Humanities Festival at Park West.
His inspiration: "The alt-country era of the 1990s in Chicago, a time of incredible creativity, excitement and collaboration," he tells Axios.
"I wanted to plant a flag to not just recognize how influential it was to the greater culture, but to show where it came from. That took me back 100 years."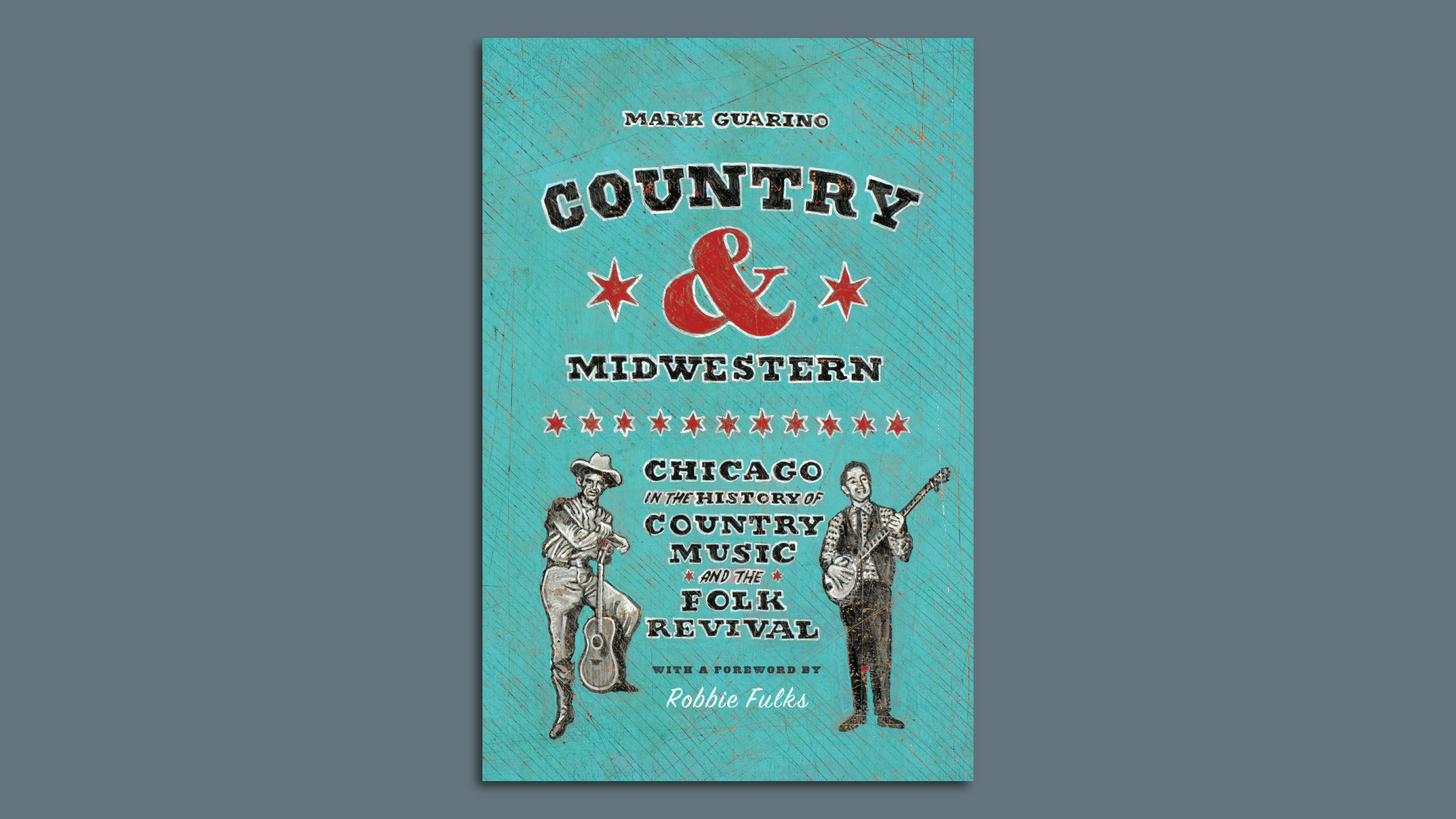 Big surprises: "That country music was originally a rural, not Southern, music. And Chicago was the biggest city in rural America, so naturally that's where the music traveled, took shape, and became commodified to the wider audience."
"Secondly, because of its isolation from the coasts, Chicago's music scene was always heralded for its experimentation and risk-taking. Those same qualities apply to country and folk artists stretching back to the 1920s!"
Between the lines: "Everything from the California folk-rock sound of the 1960s to what we call 'Americana' today has direct roots in what musicians did in Chicago clubs and bars, and that deserves recognition and celebration."
To further celebrate the city, we asked Guarino to tell us about his ideal day in town.
🥞 Breakfast: "The Breakfast Club and Grill. You can't go wrong with a pancake stack in this pink cottage tucked along the railroad tracks on West Hubbard."
🌊 Morning activity: "My dog is blind, and his favorite place in Chicago (mine, too) is the Rogers Park lakefront."
"It's beautiful, mellow and not crowded, which means it's perfect for running endlessly along the water without bumping into anyone."
🥗 Lunch: "The Daily Bar & Grill in Lincoln Square. The friendliest staff in town, and my go-to is Susan's apple walnut salad with extra dressing on the side."
🎧 Afternoon activity: "Record shopping at Interstellar Space Records on Montrose, Rattleback Records on Clark, Round Trip on Foster, or Rediscover Records in Elgin."
🍝 Dinner: "Bruna's Ristorante on South Oakley. My family has gone to this strip of little South Side Italian spots since I was a kid, and this is one of the oldest and best. Shrimp over linguine is my favorite."
🍿 Evening activity: "First the Music Box Theatre. I've been going there since I was in high school, and it's one of the few places in Chicago that has gotten even better over the years. Then to Rosa's Lounge, still one of the most exciting spots for live music in Chicago."
More Chicago stories
No stories could be found
Get a free daily digest of the most important news in your backyard with Axios Chicago.