How to make your lawn more environmentally friendly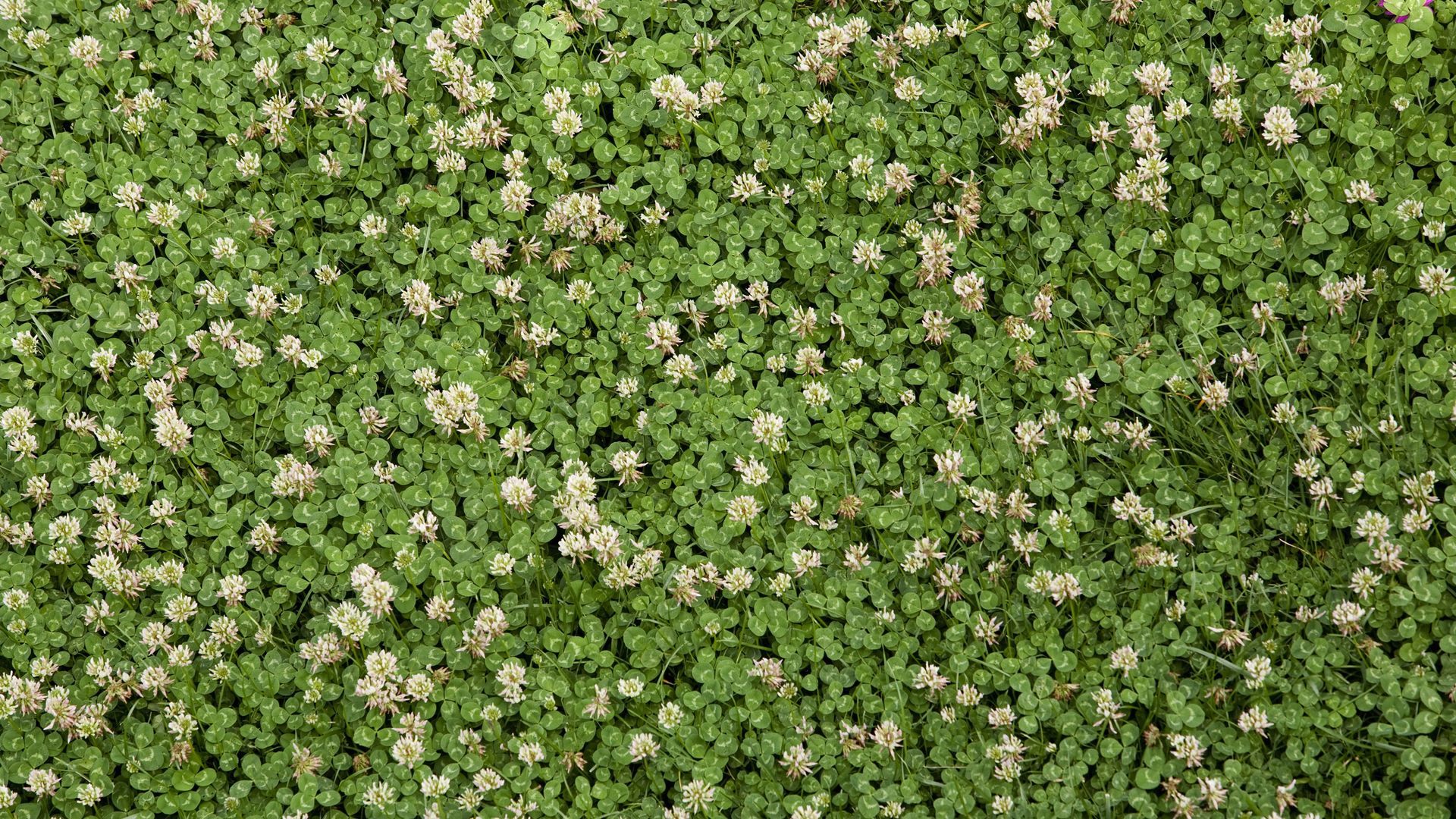 Garden season is almost upon us, making it a great time to think about replacing some of your grass with more environmentally friendly plants.
Why it matters: Turfgrass — particularly the thirsty Kentucky bluegrass that fills most Illinois lawns — uses lots of water and fertilizer while providing little habitat for pollinators.
By the numbers: Maintaining lawns across the U.S. requires 3 trillion gallons of water, 200 million gallons of gas (for all that mowing), and 70 million pounds of pesticides a year, according to the Natural Resources Defense Council.
What's happening: Chicago Botanic Garden conservation scientist Becky Barak has been testing new lawn substitutes for the last two years — including Pennsylvania sedge, path rush, wild petunia and prairie smoke — in sections of Chicago parks with promising results so far.
What they're saying: "It's really early still, but we are definitely finding that these treatments do not require as much water as grasses do, and they're supporting pollinators better than just regular lawn weeds," Barak tells Axios.
What's more: Many stay pretty short. "They'll hit like a foot, and they'll just stop growing so they actually don't ever have to be mowed," says Barak, who works at the Botanic Garden and at Northwestern University.
Zoom in: Until her study is finished, Barak recommends trying standard lawn alternatives like native perennials, sedges or wildflowers "to add color and support pollinators and other wildlife."
Here are some specific varieties:
Sedges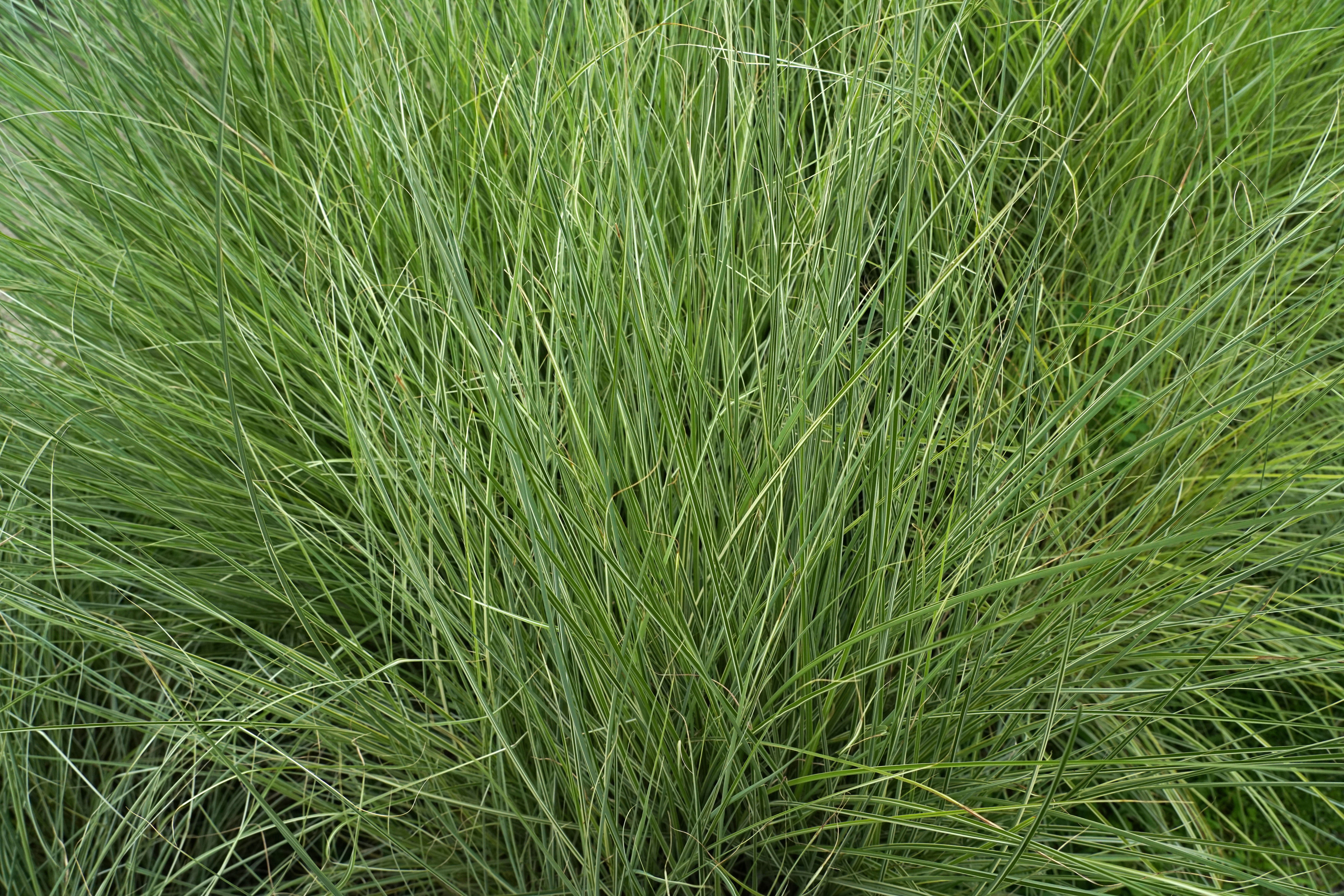 "Some grow in deep shade, while others do well in sunnier locations," retired horticulture educator Rhonda Ferree writes on the Illinois extension site.
"Sedges look like grasses with one notable difference. 'Sedges Have Edges,' which means that sedges have triangular-shaped stems instead of round or flat stems found on grass plants.
Fine fescue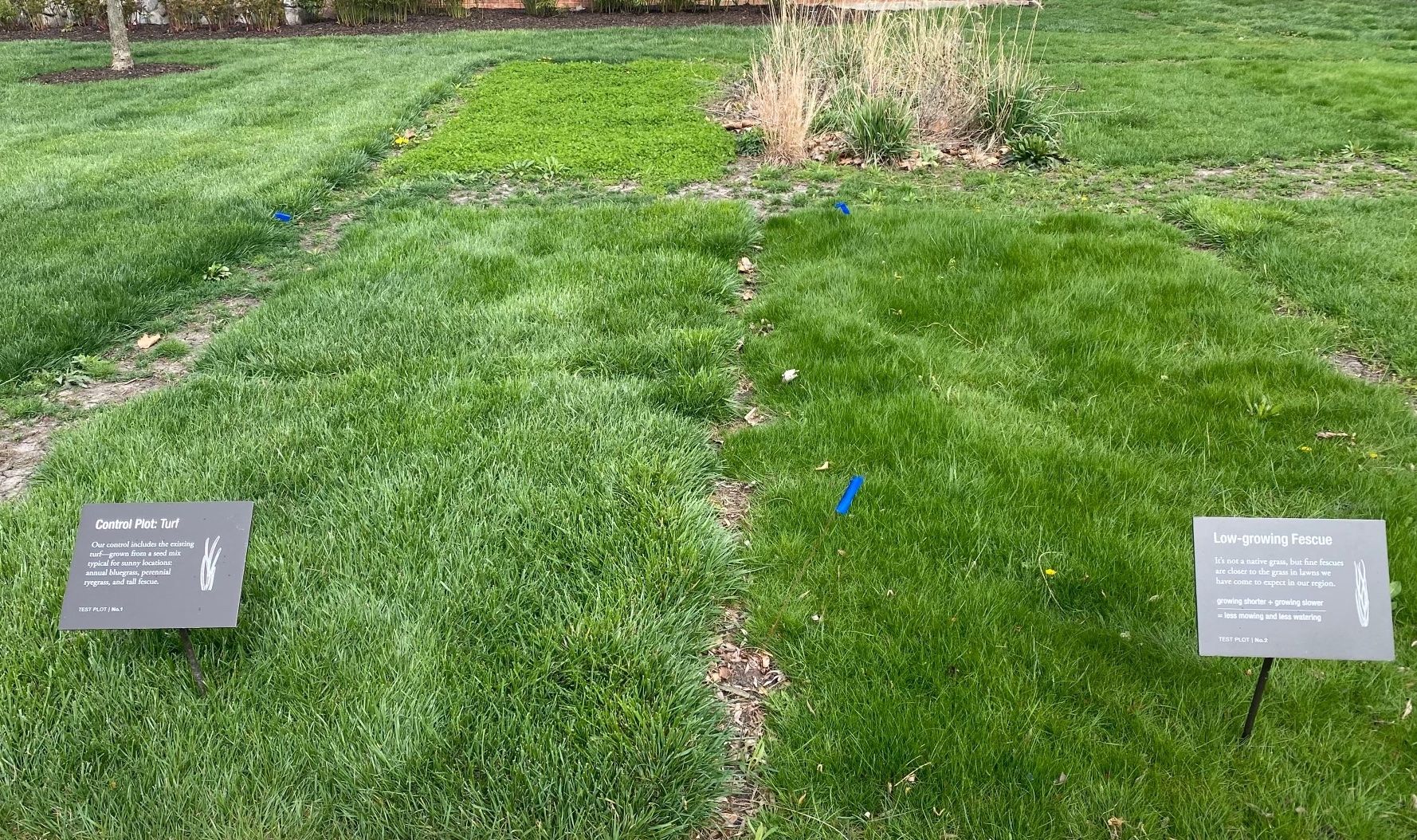 In a post on Rethinking Lawns, Barak and her collaborators recommend this "eco-grass," saying that "they're very tiny and grow slowly, so less mowing is needed."
"While small, they can form very short, dense mats above and below ground," but they may not "stand up to much traffic and they need a blank, weed-free canvas to succeed."
White clover
White clover as a grass addition: "An excellent pollinator plant, it makes its own nitrogen so [the lawn] needs less fertilizer. It stays greener during drought, reducing lawn watering needs. Plus, white clover has no serious pests," Ferree notes.
Pro tip: Research before planting ground cover. "Some of these are invasive plants that can prevent growth of other plants or can end up in nearby natural areas," Barak says.
Also, "check your local ordinances for rules around yard plantings. Some of these are written in ways that discourage anything that isn't a turfgrass lawn," she says.
"They are also inequitably enforced. Consider working to broaden the definitions of what's considered a 'neat yard.'"
More Chicago stories
No stories could be found
Get a free daily digest of the most important news in your backyard with Axios Chicago.