Come See My Band: Baby Teeth to debut new album at The Hideout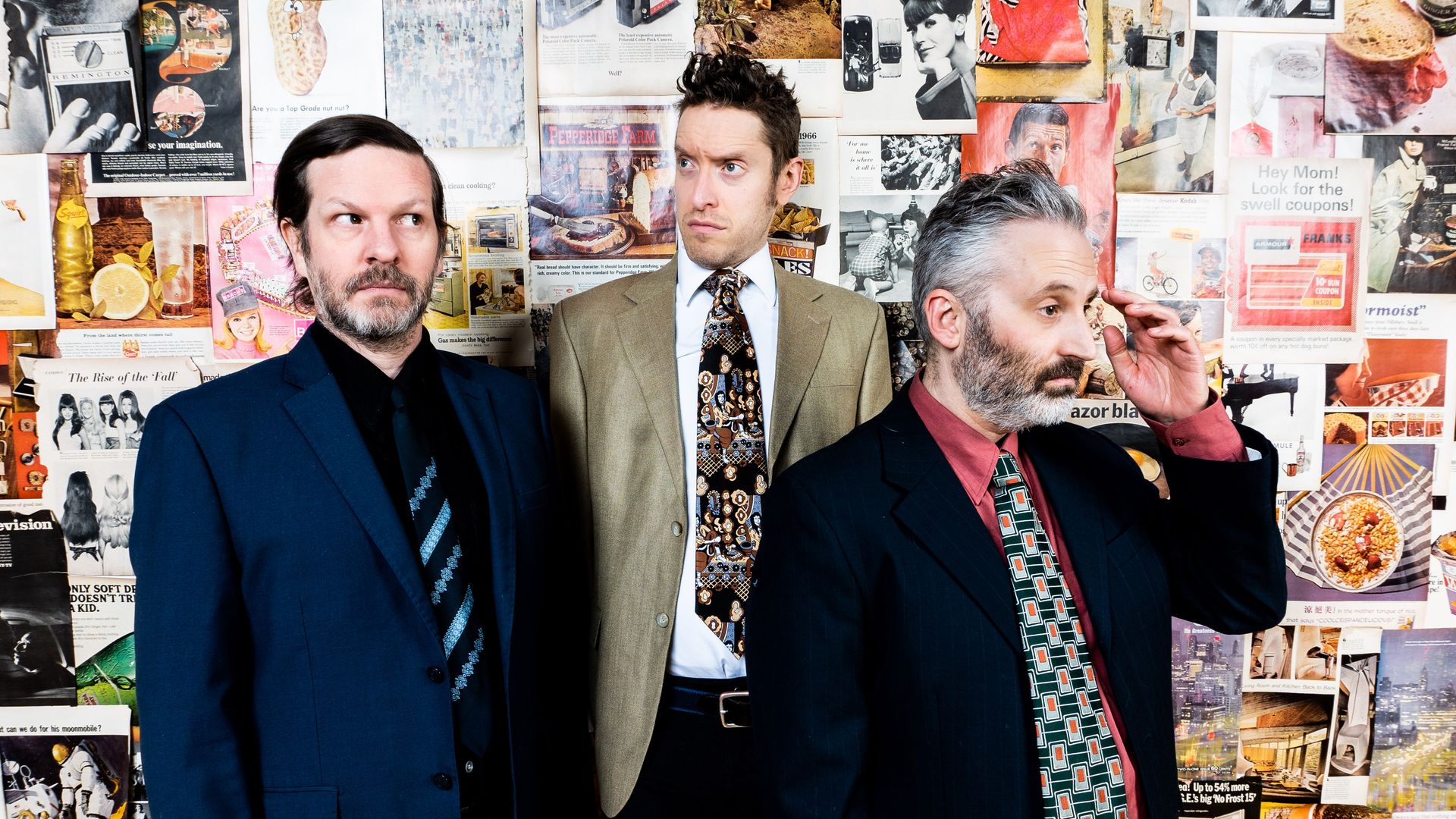 The Chicago indie-pop band Baby Teeth is back with its first full-length album in over a decade.
What's happening: "Carry On Regardless" will be released on Tuesday with a record release show set for Friday at The Hideout.
We asked him to explain why people should flock to the May 5 record release party.
Abraham, why should we come see your show?
Abraham: "Because you missed us so much? It's a record-release show for Baby Teeth's first new album in 11 years! Oh, wait ... you've never heard of Baby Teeth? In that case, because it's the only way to get stadium-rock energy and big three-part harmonies for fifteen dollars!! SOOO much cheaper than Springsteen tickets!"
How should people prepare for your show?
"Sing all of Baby Teeth's mid-00's classics at your favorite karaoke dive bar. If Baby Teeth isn't among the DJ's options, drop the mic and angrily storm out."
What's your favorite part of your show?
"When we step on each other's stage banter. The natural effect of having three lead singers in the same band."
What's your sound/who are your influences?
"The aforementioned big stadium rock: Elton John, Queen, ELO, Todd Rundgren, Hall & Oates. We're not holding back, nor are we trying to be all that tasteful. We've been called 'the sound of someone going for it.'"
Since we are going to be out, what other shows do you recommend?
"I love this town. ... There's never a short answer to that question. Go see Bitchin Bajas at Rockefeller Memorial Chapel on May 6th. Then go see Robbie Fulks & Nora O'Connor at SPACE on May 9th. Try to catch Dreamer Isioma at Reggies on June 8th. If you need the rest of your summer planned, just text me."
You've convinced us. Get tickets here.
More Chicago stories
No stories could be found
Get a free daily digest of the most important news in your backyard with Axios Chicago.