Restaurateur Rohini Dey's Best Day Ever in Chicago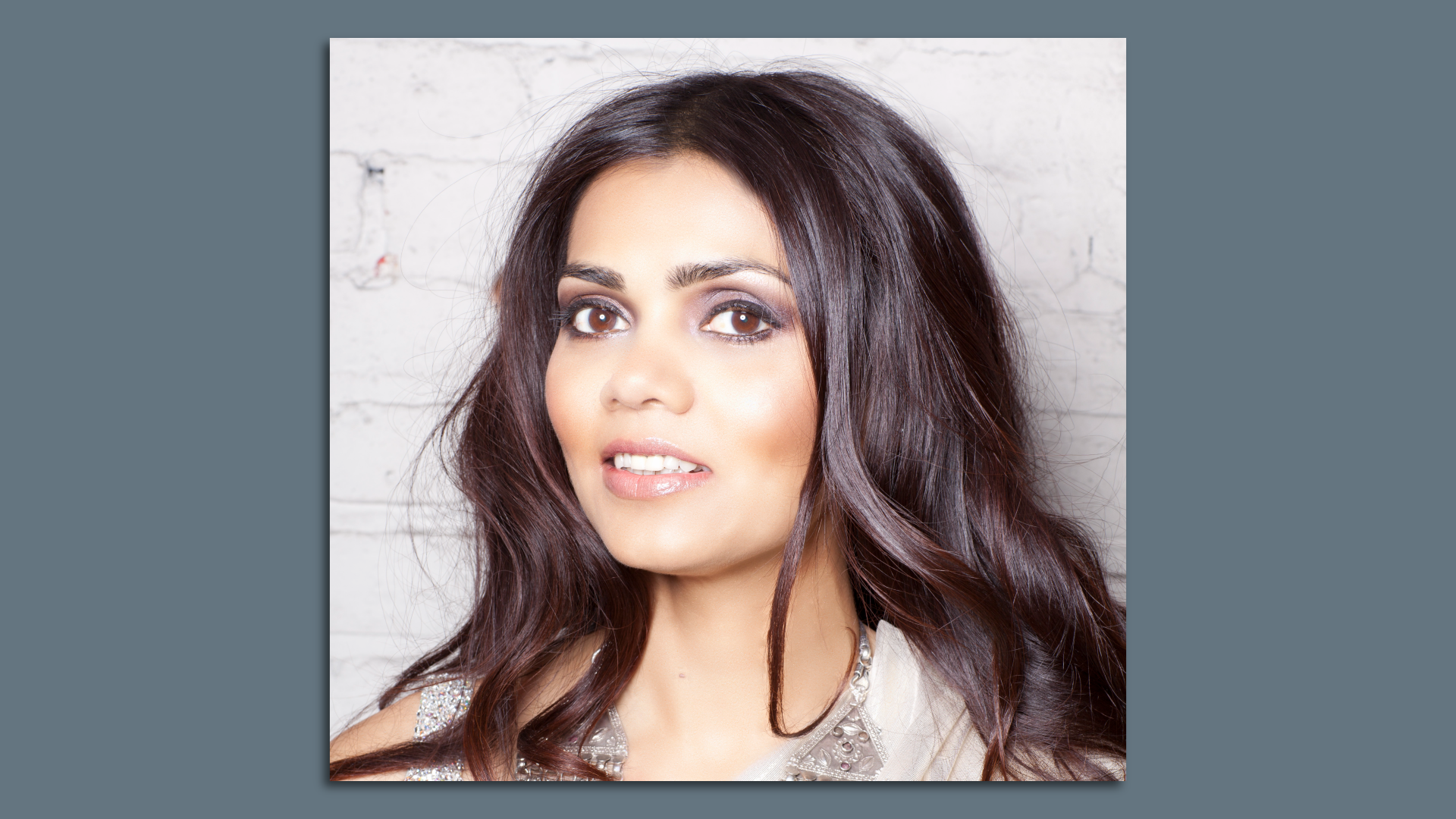 This year, Rohini Dey celebrated the 20th anniversary of her River North Indian fusion restaurant Vermillion by revamping the menu to highlight India's distinct Indo-Chinese cuisine.
The intrigue: During the pandemic Dey brought together the city's female restaurateurs to join forces and share ideas in a coalition called Let's Talk Womxn.
"We women restaurateurs were isolated, racking up debt, and demoralized. There was no playbook," she tells Axios.
What started as 20 female restaurateurs ballooned to 90, and the initiative has expanded to 17 cities. "It's been a magical journey and very much evolving."
We asked Dey what her best day in town would look like:
Breakfast: "Udupi Palace or Annapurna on Devon for a crisp dosa (Indian savory rice lentil crepe with filling, coconut chutney, and lentil sambar). Dosa is India's favorite brunch fare."
Morning activity: "A long outdoor run while streaming NPR — 6-8 miles, my daily indulgence. ... Our lake looks stunningly distinct every day. Downtown looms. I love it."
"Maybe this should be before that breakfast?"
Lunch: "Definitely a Let's Talk Womxn restaurant. With 90 of us Chicago women restaurateurs, there's no dearth of choices. Next on my list is Heather's Soul & Smoke, one of the best artisan BBQs in town. I'd get smoked rib tips and hot link combo with sauteed onions for sure."
"If I go to Time Out Market, I'd pair that with Tigist's Ethiopian injera and doro wat from Demera. And I'd round off my lunch with a seasonal danish at Esther's Bittersweet Pastry Shop. When I eat, I really put it away, no qualms."
Afternoon activity: "Browse Lurie Garden, which blows me away every time and visit Art Institute of Chicago. Just saw the Dali exhibit and would go back and savor it all over again."
Dinner: "My own place, Vermillion. I'd call a few friends over to make an impromptu party of it."
"Can't get enough of our new Indian-Chinese fare. I'd go all seafood with our "wok of life" shrimp toast, "ocean's extravagance" layers of crab, lobster and roe afloat a Chinese cabbage and chili cucumber, followed by the "get out of your shell" Cantonese lobster to dig into."
"Finger-licking divine. All with tons of cocktails, of course."
Evening activity: "Something introverted like a long drive (with Bollywood favorites) on our stunning LSD all the way to Evanston and the Bahai Temple, back to the city weaving through Wacker and our mesmerizing night skyline, capped by a book on my couch till I drop off."
Bonus tracks: While we had Dey on the line, we asked: what exactly is Indo-Chinese food and why did you decide to highlight it at your restaurant?
"Indian-Chinese is India's favorite comfort fare. I grew up with it. It's a 250-year-old cuisine since the Hakka Traders came to India in the 1770s, older than the U.S. republic, and deserves a platform. It's delicious, and we take it a step further at Vermilion with our provocative spin. It's our 20th year gift to Chicago."
Top 3 recommended dishes for beginners:
"Squid Games for sure. Lethal black squid ink rice noodles, shrimp, squid, black shrooms, black sauce. Red light. Green light. It's divine, easy to understand, with nuanced flavor."
"What's Your Beef? Delicious steak Szechwan beef with our unique tamarind noodles. Also, our tribute to India's secularity, currently very much at risk."
"Sex. Our new dessert, a direct allusion to China and India together comprising 35% of humanity. A crisp warm fried ice cream ball, pepitas inner skin, star anise and cardamom spiced, with saffron honey and rose. Hot and cold."
More Chicago stories
No stories could be found
Get a free daily digest of the most important news in your backyard with Axios Chicago.