What Chicagoans love and hate about AM radio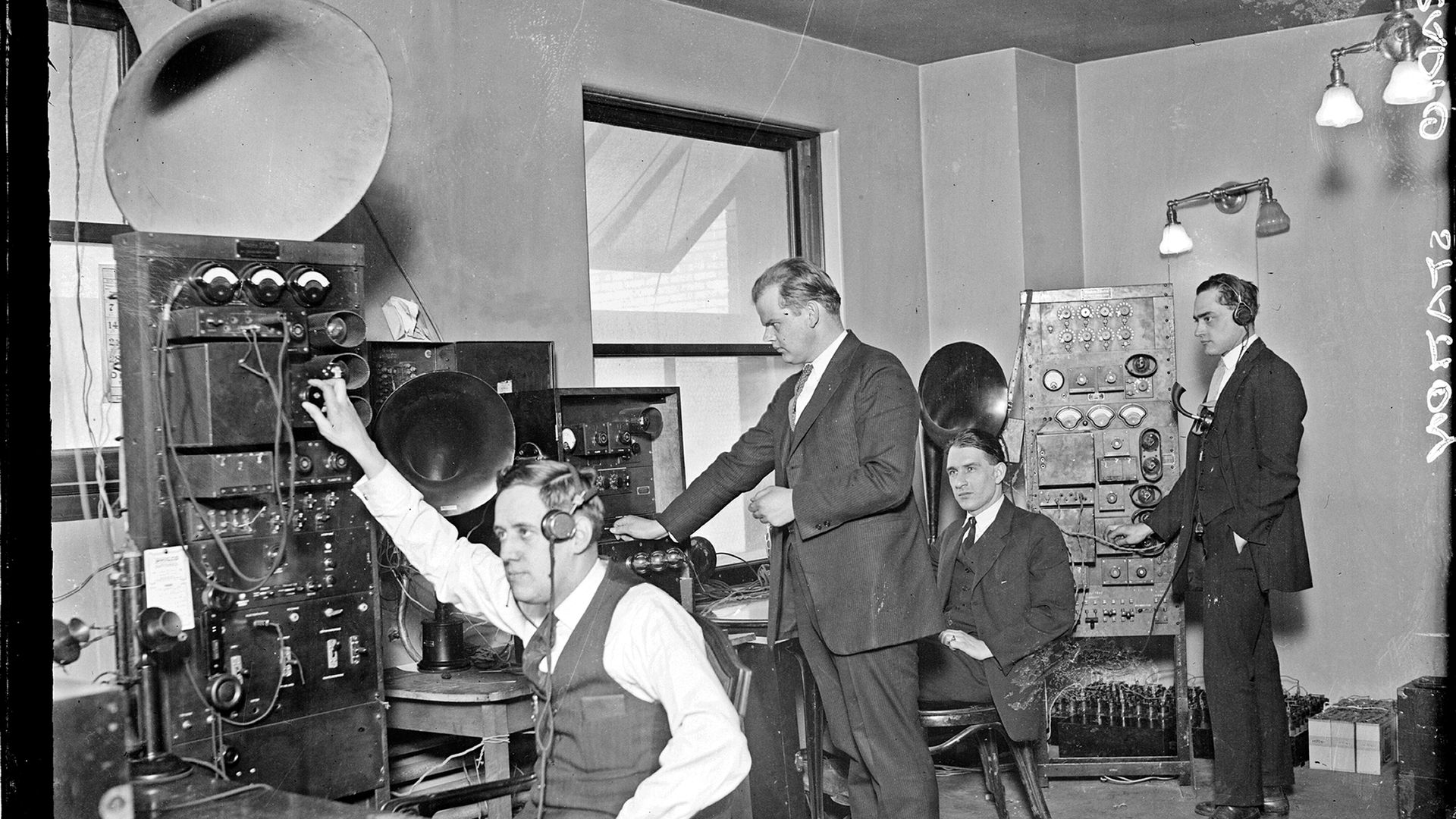 On Sunday, we wrote about some EV manufacturers not including AM radio in their new vehicles and how Chicago radio is preparing for it.
We asked you for your thoughts, and you filled our inboxes to the brim! Here are some of your responses, which we had to pare because of, well, Smart Brevity:
Karen G.: "I can't imagine starting my morning without AM radio. WGN has been on in my house since I was a kid, either waiting on a snowy day to hear if school was closed or now as an adult to hear what is going on nationally or locally."
Eileen M.: "I have been a fan of AM radio since I was a teenager. At this time I remain a fan of talk radio for breaking news. I would definitely miss it."
Ray P.: "AM no longer needs to exist. Emergency broadcasts and amber alerts are sent to all sorts of my devices. Long live AM in the cloud-verse."
Annette H.: "I was shocked to find that AM radio was not included in my new Volvo. I have downloaded the apps for several stations but not all are available."
"I would still rather have my AM radio."
Jesse M. "Lol AM!?! I have apps for news and weather on my phone. Radio is dead. Streaming is the way. Frankly I'm surprised it lasted this long."
Mike C.: "Love AM radio. Podcasts are great but I like how radio is live and can be accessed without an internet connection."
Jim A.: "Live and local talk radio offers companionship and the ability to engage. I will not listen to syndicated programs. Most of what I listen to is not broadcast on FM."
Joan E.: "I bought an EV in 2020 and was shocked to find AM radio gone, or so I thought. I quickly learned my phone automatically connects to the car via Bluetooth. Every time I get into it, all I do is say 'Siri play WCPT.'"
"The real problem for those of us on AM is that I doubt this kind of listening will show up in the ratings."
Kathi B.: "I am 72 years old and just bought a new car last year. I am still angry that they took out the CD players. I just can't imagine losing AM radio."
Rob S.: "Perhaps the electrical interference issue is a genuine challenge in EVs. I do value the flexibility that streaming affords, but why on earth would anyone want to pay extra for internet access just to listen to programming and advertising that we can currently access without paying a dime."
Cheryl S.: "When traveling in the car out of the city (sometimes out of state) AM Radio is my choice because it comes in clear where other channels fade out. AM Radio is an essential part of life."
Tony D.: "I go way back with AM Radio: WVON, Super CFL, WGN, still remember WSCR coming on air in 1992. Unfortunately AM has become something of a relic with how media is consumed these days. Now there are so many streaming choices that AM has become all but irrelevant."
MM G.: "I would like to be able to hear emergency information over the radio. I'm not someone who runs podcasts on my cell phone on a trip, and I'm glad I have a car that still has a CD player in it. I don't like being pushed around by industries for their convenience."
James K.: "I've had a Tesla for five years and yes, there is no AM frequency available. AM still has a very important role over the air and I do not want to see it die! You just have to be more crafty these days to listen to it."
Linda B.: "I am an avid radio listener and have been since I received my first transistor radio at age ten. I listen at home and in my car to both AM and FM stations."
Peter D.: "My parents would spend a good part of the summer in the 50s and 60s camping in the Adirondack Mountains when my dad worked in Utica, NY. Before bedtime, they would turn on a battery powered radio to listen to WGN. It helped them stay connected to Chicago."
Edmund R. "It would make me very disappointed to lose AM radio. Every day I listen to three AM stations."
Liz F.: "I've had an EV for four years and not being able to hear AM radio while driving was a huge problem for me. But with the introduction of HD stations, I can now listen in my car. I do miss listening to WGN on long road trips — there's nothing like driving through mountains in Tennessee or Pennsylvania and hearing the sounds of home."
Marietta D.: "Please send lobbyists or whatever needs to be done on behalf of radio to keep it in cars and keep it in general."
Mary S.: "I listen to AM daily (WGN). I listen on my bathroom shower transistor radio and in the car."
Kim G.: "The thing that strikes me most about this AM radio thing is the scientific aspect that you mentioned but didn't explore -- the fact that electric vehicle motors interfere with AM frequencies. I appreciated the historical overview, but it's kind of beside the point if you didn't explore the signal interference."
Bob B.: "I haven't listened to AM radio for at least over 60 years. It's just endless commercials and blah, blah, blah."
Sue G.: "I listen to AM all through the night. It's so helpful when I'm at the hospital. I would be lost without talk radio."
Tim M.: "I routinely listen to AM radio when I walk my dog, ride my bicycle, or ride on CTA. I used to carry a radio and listened on earbuds. But now I carry my cell phone anyway so there is no need for an extra device."
Jacob S.: "I think it is unfortunate that car manufacturers cannot figure out a way to include the AM Band in their car radios. If they could figure out a way to still include an AM band perhaps with signal boosters or other technology, then perhaps including AM would still be a viable option."
Pat Q.: "Many AM stations also broadcast on FM, some via digital, some analog. Seems like radio can easily survive."
Joseph H.: "I grew up in the late 50s and early 60s with WLS and WCFL. Now I only use AM for White Sox and Bears games."
Tom N.: "Once I trade up from my 2008 Ford product I will just look at the touch screen in the car and never listen to AM again."
Cindy N.: "I listen to AM radio (WGN) all day at work, in the morning before work and while I make dinner. I have listened to AM radio all my life. I think EV's need to work harder on their tech to make it work."
Michael M.: "As a kid, I listened to WMAQ (670) because the White Sox were on there. Simply put, AM radio is magic and the auto companies need to be pressured into keeping it just as they were pressured into making airbags standard."
Mario G.: "I had my Tesla's OS updated last year and they never told me BOTH AM/FM were gone. Panicked, I went online to see that in order to listen to AM/FM you had to stream. So now I stream the Audacy app to listen to the Score."
Elizabeth H.R.: "I can't imagine losing the option of listening to AM radio in the car, especially while traveling cross-country and tuning into local rural radio stations."
Jeff C.: "When I am on the road, north from here to Wisconsin and south to as far as Atlanta, I depend on and enjoy the chance to be informed. Losing this valuable resource would be a shame and a disappointment."
Kim A.: "I would be lost without AM radio in my car. There has to be a workaround for EV's. Maybe EV engineers need to put their awesome brain power to work to tackle the problem. "
Lori J.: "I listen to am in the car for good informative local news. My biggest concern is if we have an apocalypse, streaming won't be available and AM radio may be our only option."
Mike R.: "I definitely listen to AM radio whenever I am in my car. I listen to WGN, and 780AM. I would be very sad driving in my car without those two stations. I would not get an electric vehicle if that were the case. I would just get a hybrid."
More Chicago stories
No stories could be found
Get a free daily digest of the most important news in your backyard with Axios Chicago.