Important elections to watch in Chicago's suburbs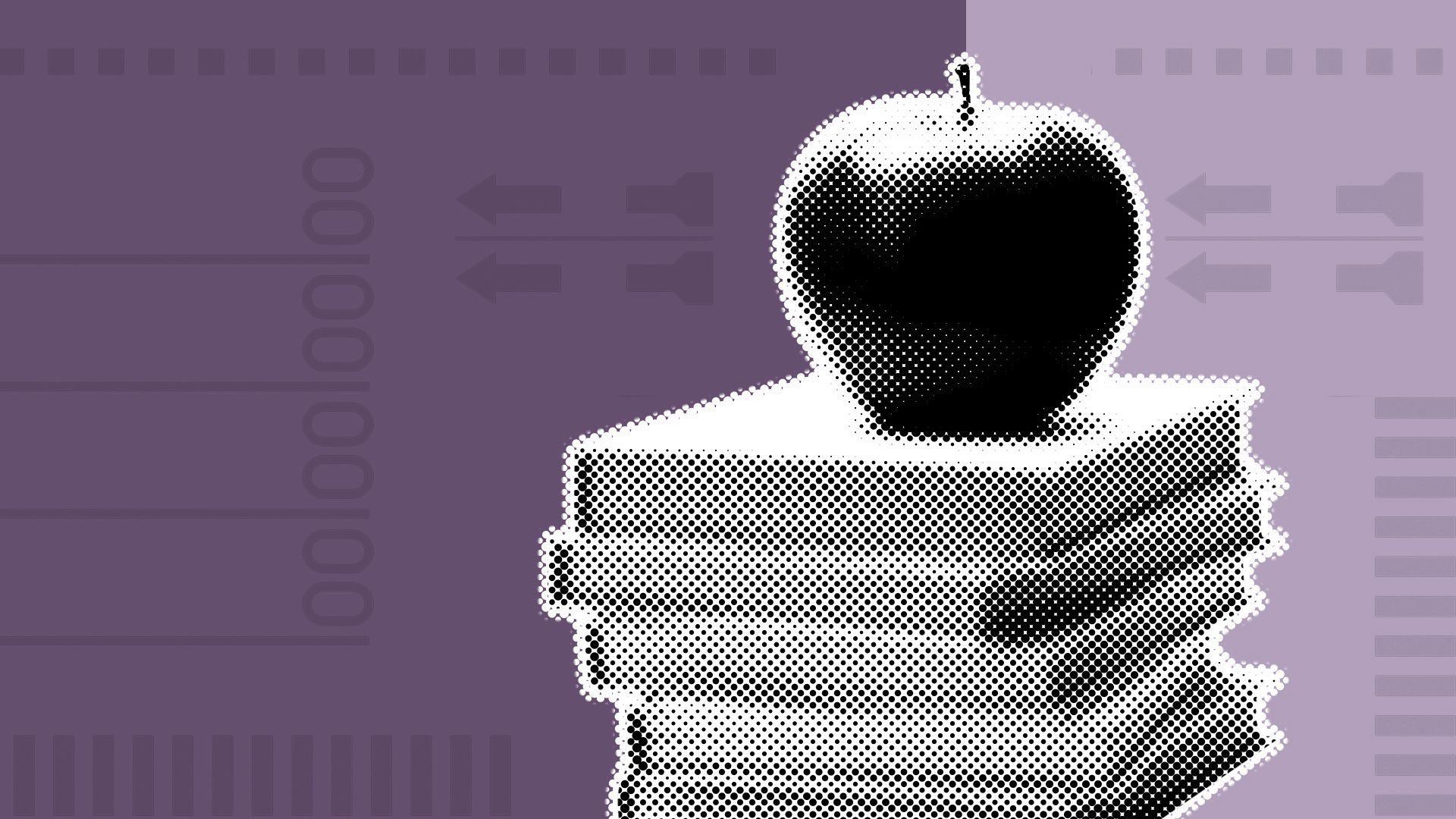 Chicago's mayoral runoff has gobbled up most of the oxygen for tomorrow's elections, but some other important races could shape how the city's suburbs look and feel for years.
From mayors to school board members, these traditionally "low-interest" elections have been overrun with ideological politics and tons of partisan cash.
Suburban school boards
Suburban school boards: Pandemic precautions and culture wars over what's taught in schools have thrust these previously sleepy, nonpartisan races into the center of political debate.
Driving the news: Conservative groups have poured thousands of dollars into several suburban school board races and library board elections, only to be matched by Governor Pritzker and other Democrats.
Several candidates have been trained by groups like Awake Illinois, a Naperville-based organization that formed to oppose mask mandates in schools. The candidates are given conservative talking points on issues like parental rights and education.
What they're saying: Jennifer Stamp, an Oswego mother who co-founded the progressive Parents for Progress, told the Chicago Tribune that Awake Illinois is just "choosing candidates to advance a political agenda in places where they don't live and where their children don't attend school."
Flashback: In 2021, the far-right extremist Proud Boys joined a protest to ban a book at a Downers Grove school board meeting. Last year, angry parents and activists took over a library board meeting in Lincolnwood.
The latest: Just last week, the Illinois House passed a bill that would restrict state funding to any library board that banned books.
Here are some other important suburban elections:
Naperville mayor
It's a tight race to replace outgoing mayor Steve Chirico. Candidate Steve Wherli comes from a well-known family — the closest the western suburb has to royalty. The family arrived in Naperville in 1840.
Yes, but: That may not mean much to a new population of residents that have arrived in the 21st century. Benny White is running after serving on the Naperville City Council since 2017.
White is the first Black council member in city history.
Key issues: Development, affordable housing and the newly passed assault weapon ban.
Arlington Heights Village Board
Several board members are stepping down, paving the way for a new village board to make the crucial decision on the Bears' possible relocation to the old Arlington Park racetrack area.
Driving the news: Tempers are flaring after a resident accused Arlington Heights officials of receiving financial benefits from the Bears to relocate. Mayor Thomas Hayes denies the accusations.
Outgoing trustee John Scaletta told the Arlington Heights Post that the new board should be "very responsible with the decisions that are made regarding the Chicago Bears."
The Bears aren't just a topic in the village board race in Arlington Heights. It's also spilling over to races in neighboring communities like Mount Prospect.
More Chicago stories
No stories could be found
Get a free daily digest of the most important news in your backyard with Axios Chicago.