Craft cidermaker Paula Camp's Best Day Ever in Chicago
Paula Camp loomed large on the dining scene in the early '80s as the chief restaurant critic of the Chicago Tribune, using the byline Paul Camp.
Now in her mid-70s, Camp has emerged as Paula, a craft cidermaker and advocate for the transgender community.
Today she splits her time between Chicago and her Carriage House Ciders in Benton Harbor, Michigan, where this spring she debuted a rare red craft cider made from Redfield apples.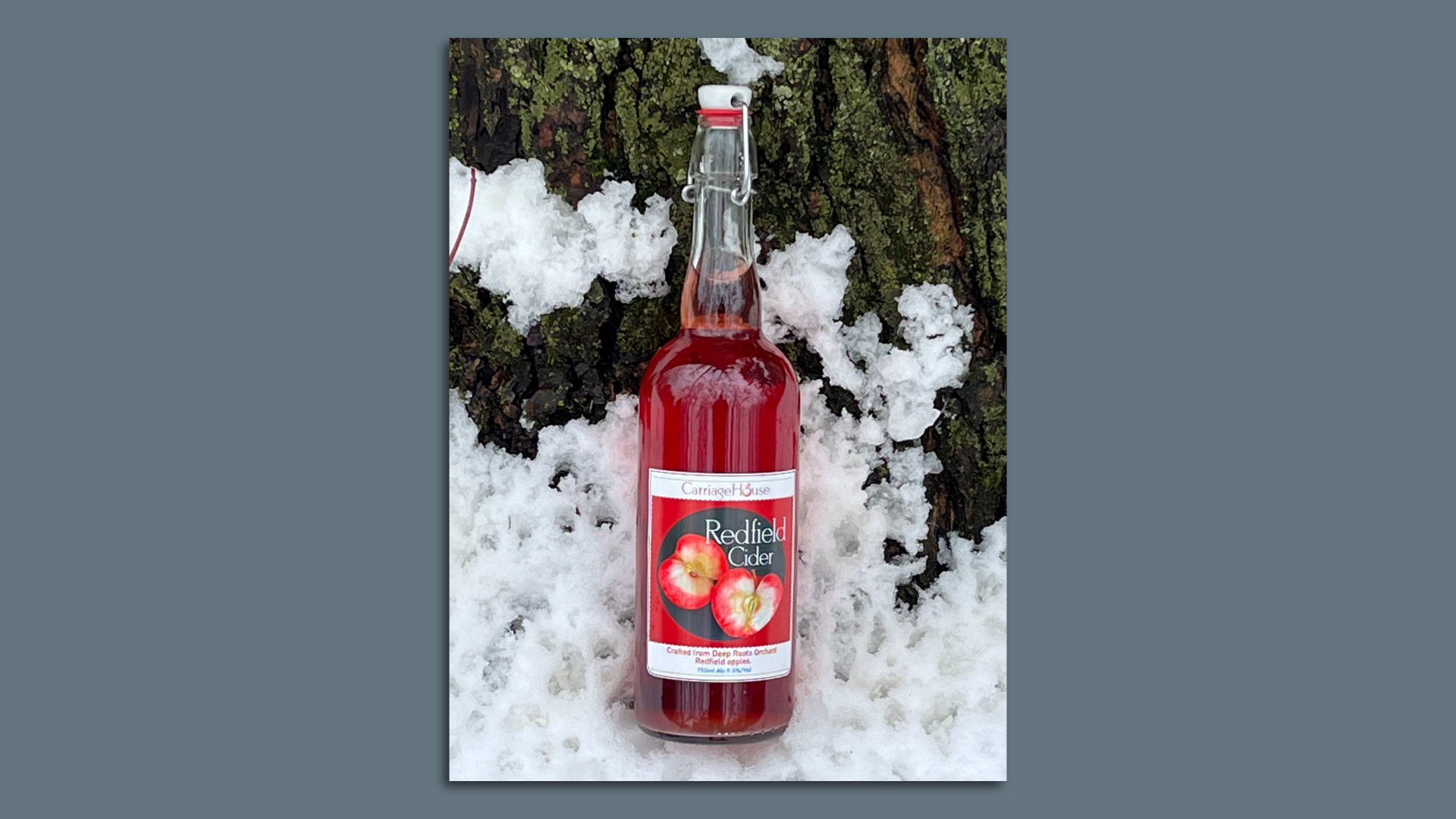 Driving the news: On this International Transgender Day of Visibility, when hundreds of anti-LGBTQ bills are in front of state legislators, we asked what the day means to her.
What's she's saying: "I think it's more important than ever for all of us who are in a position to be out and visible and present to do so," she tells Axios, "to let people know that we can be productive, useful contributors to society and we're not any different from them."
"We're not trying to hurt anyone or convert anyone. We are just trying to live our lives as peacefully and happily as possible."
What's happening: We also asked the foodie to tell us about her ideal day on the town.
☕️ Breakfast: "After downing Milk Duds and a doughnut hole while waiting in line at Lou Mitchell's, I crave a never-ending cup of triple-filtered coffee with my Greek omelet, which is huge, more than anyone should eat, but somehow it always seems to disappear from my plate before the complimentary cup of yogurt arrives."
🖼 Morning activity: 'Time to walk to the Art Institute of Chicago. You can lose yourself for a day here and just scratch the surface, but I am eager to take in 'Kwame Brathwaite: Things Well Worth Waiting For.'
"Next, a quick stop at the Chicago Cultural Center to view the awesome Tiffany Dome and whatever exhibits are running."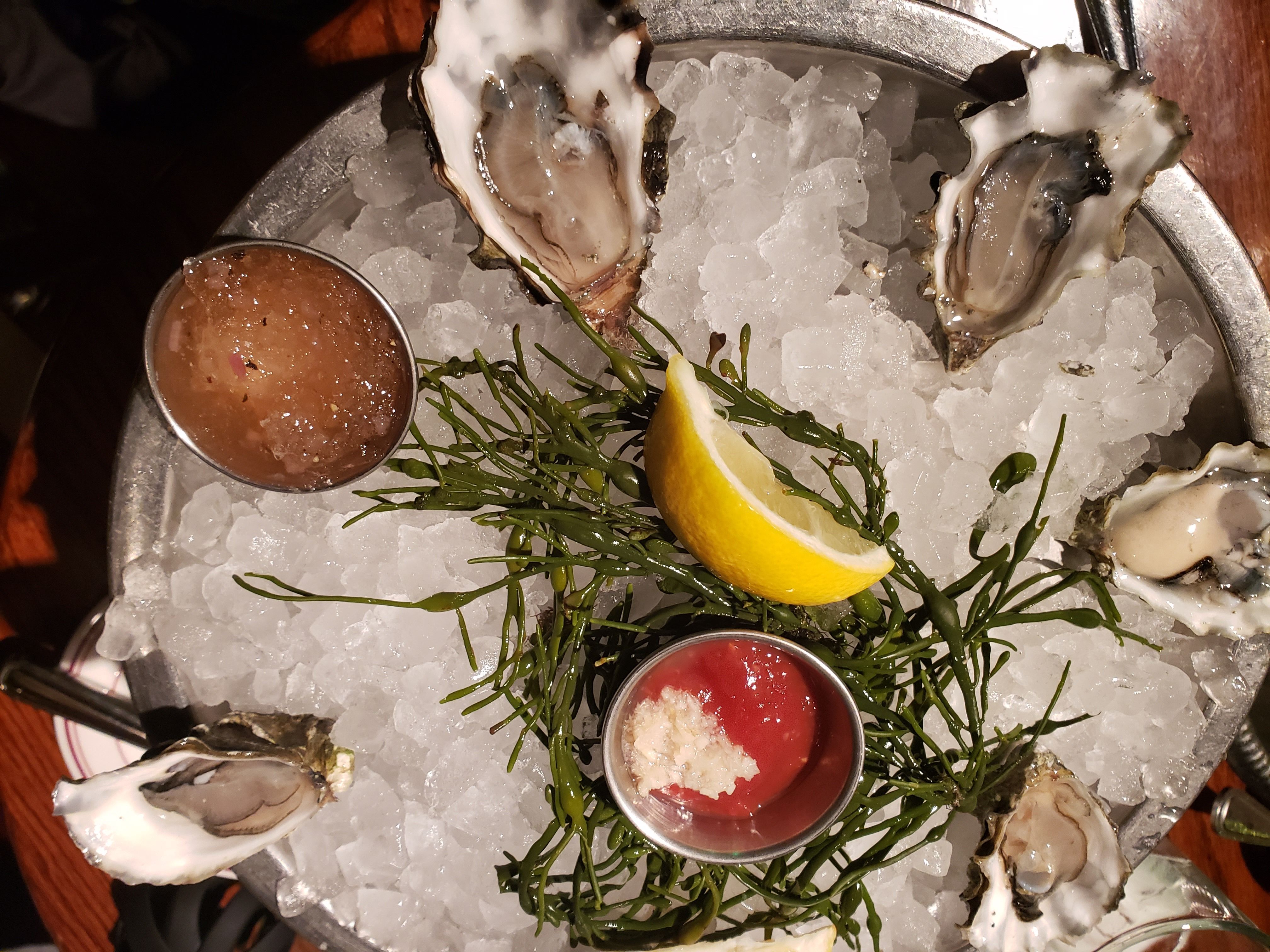 🦪 Lunch: "The Blue Crab Lounge at Shaw's Crab House for fresh oysters and maybe a beer at the bar.
"I prefer cider with my oysters, but last visit there was none on tap, nearly my only critique of this enduring bar."
🛍 Afternoon activity: "Michigan is a great place to live, but when in Chicago what's a trans girl to do? Retail therapy.
"Top of the list: Nordstrom's for a few hours sampling outfits with fashion maven Maureen Reaney. She makes shopping a very transgender-friendly, full-immersion, fun experience.
"I never miss a chance to drop in at Hazel up on Montrose, one of the best gift/accessory/home furnishings secrets in the city."
🍽 Dinner: "I was the first to have reviewed Arun's while at the Tribune and still love this place. It's an oasis of civility, especially after a busy day of sightseeing and shopping in Chicago.
"I long ago gave up ordering for myself and let Arun simply choose what he thinks are the best dishes from the kitchen on any given night."
👶 Evening activity: "My son and his partner live not far from Arun's. So the best day in Chicago for us is not complete without tucking in our newly minted granddaughter and her big, 2-year-old brother in bed and relaxing with our kids while retelling all of the day's adventures."
More Chicago stories
No stories could be found
Get a free daily digest of the most important news in your backyard with Axios Chicago.