The shuttered spots Chicagoans miss on Randolph Street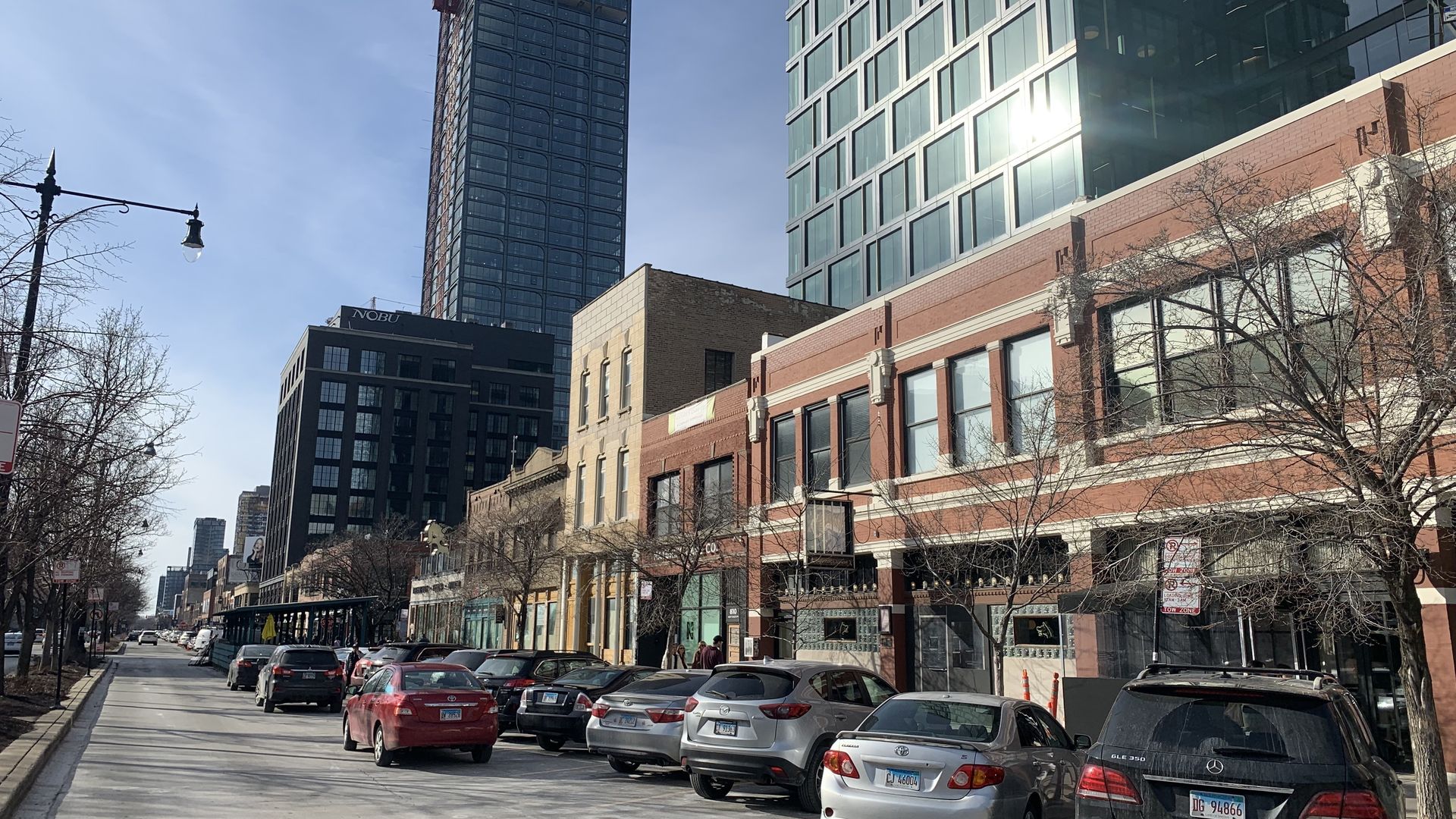 Last Sunday, Axios strolled Randolph Street to catch up on the changes to this main thoroughfare of the West Loop.
Readers weighed in, sharing their favorite old restaurants and memories about the area that's seen high turnover in recent years.
Phil V.: "Jerry Kleiner's first Randolph Street restaurant was Vivo. His partners were Howard Davis and Dan Krasny (thus the KDK restaurant group). When the partnership split, Dan Krasny retained ownership of Vivo. But Vivo (based on I Tre Merli, a successful restaurant in NYC) unquestionably was the restaurant that launched the Randolph Street restaurant Renaissance."
Carrie N.: "If Vivo was still open today it would be crushing it. So many prominent Chicago restaurateurs got their start there."
Derrick E.: "I really, really miss the early days of spots like Red Light and Marché, and that entire early vibe of the street when it was just beginning to transition. Those were heady times."
Anne S.: "I think you are underestimating the importance of Randolph's 'Restaurant Row' in the 1990s. Besides Kleiner's many places, there was Paladino's, Ina's (opened in 2001), and a couple of others, not to mention Blackbird (opened in 1997), Avec and the ever-changing third restaurant in that little strip."
Angela S.: "I miss Randolph Wine Bar - the shop, the wine cafe, and the event space. The wine was excellent, the view gorgeous, and the management were always generous to non-profit organizations with their venue and merchandise."
Mary D.: "Barney's on the SE corner of Randolph and Halsted was a favorite for generations! You were greeted, 'yes, sir, senator' upon arrival. I am retired now, but worked in that neighborhood in the late 1980s … our parents, after the war, loved to dine there on special occasions."
Patrick C.: "Many a Martini and steak were consumed by City Hall denizens of Barney's Market Club. As I recall, the street had mostly wholesalers and printers then, including wholesale florists, where you could always get some fresh flowers."
George S.: "Barney's. I went to Barney's for lunch when I worked at Illinois Bell Telephone. A three hour lunch with cocktails. We got back to the office just in time to go home."
Randolph Street breakfast queen Ina Pinkney even weighed in: "The first time my manager Seana and I saw a woman walking a dog [there], she blurted out, 'People are living here now!' I opened it there because of all the free parking (my lot had 20 spaces!) and I loved the low profile of the street (so much sky!)."
"All of the buildings along Randolph were one- and two-story, based on the fact that most of the generational vendors there sold mostly produce and were never able to schlep the heavy bags of potatoes up three flights of stairs. Everything about that street now looks alien to me. Sigh…."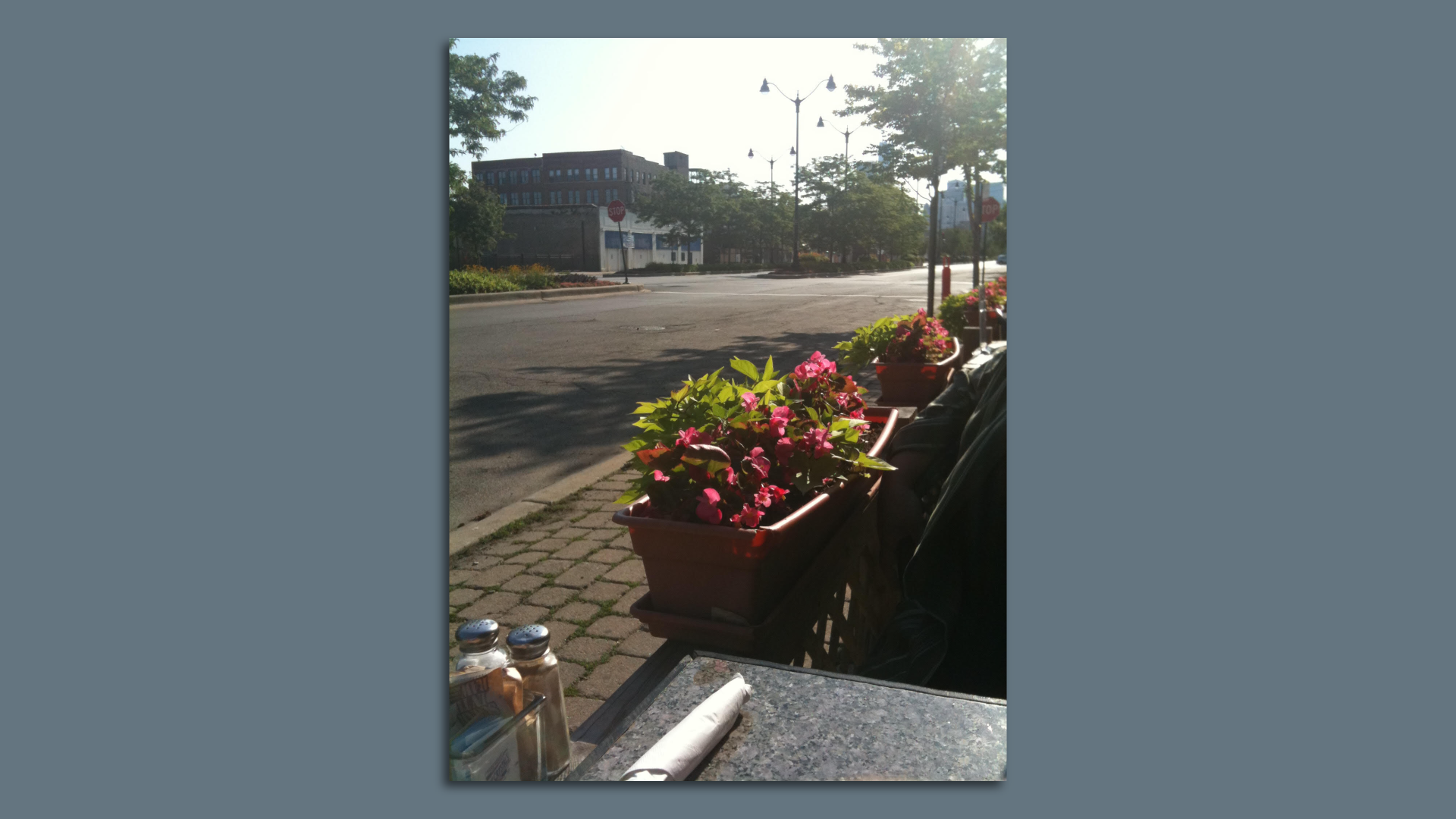 💭 Monica's thought bubble: When my mom, siblings and I all worked downtown in the early '90s we'd meet up on Randolph at Perez Restaurant for some of the most delicious tacos, pico de gallo and ceviche tostadas in the city.
More Chicago stories
No stories could be found
Get a free daily digest of the most important news in your backyard with Axios Chicago.