Come See My Show: Comedian Maggie Winters at Sleeping Village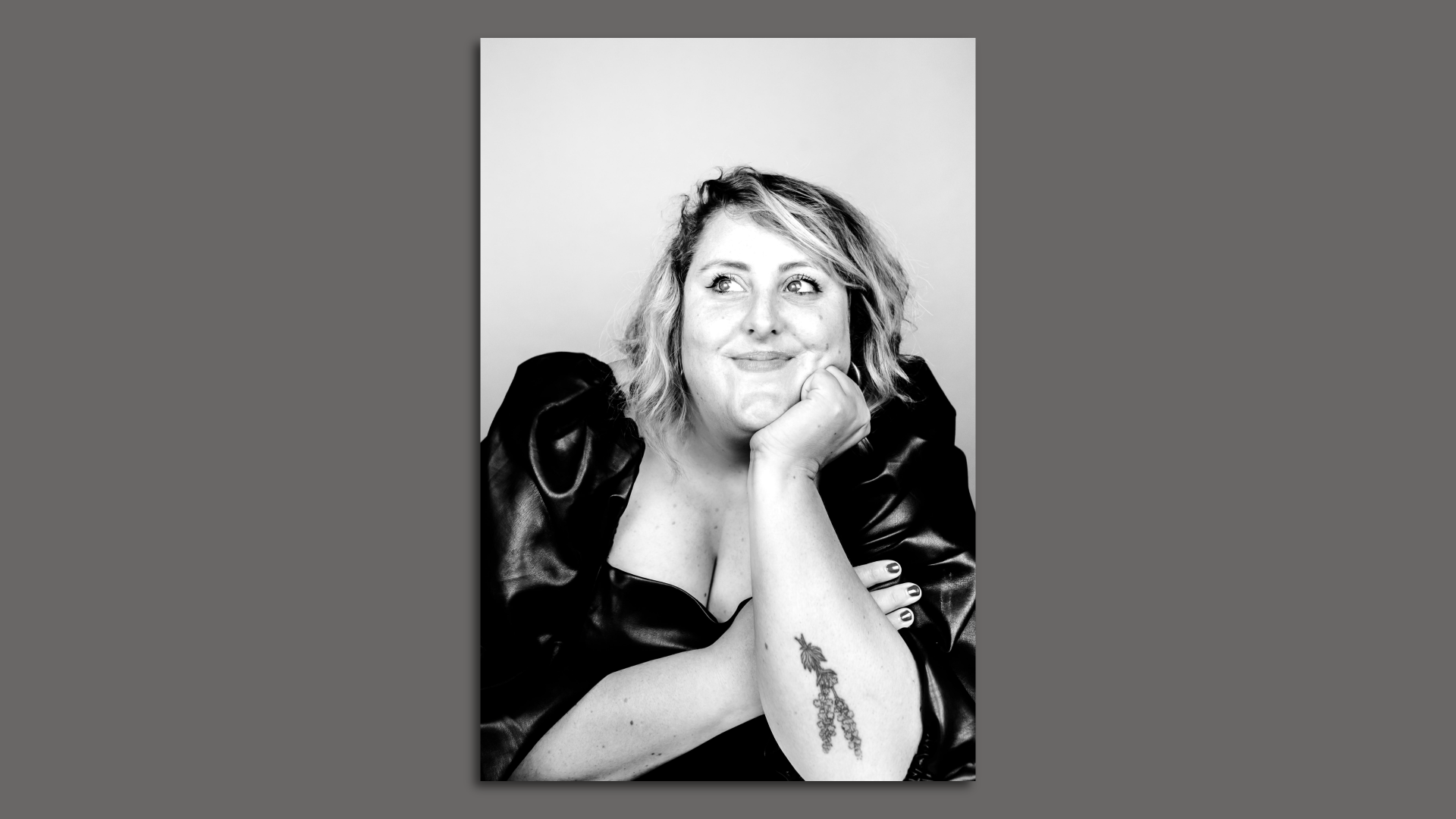 In our new Sunday feature, we give Chicago artists the floor to persuade you to come see their show.
Our first guest: Maggie Winters, who is doing a one-woman show called "Marguerite" tonight at Sleeping Village.
Maggie Winters, why should we come see your show?
Winters: "Hi! Omg, please come to my show, because I worked hard on it. You'd be supporting a woman in comedy, too. Maybe you can write that off on your taxes? I don't know, though; I went to state school."
How should people prepare for your show?
Winters: "Have 1-2 glasses of wine or a beer or a fountain Coke Zero and also a snack."
What's your favorite part of your show?
Winters: "The part where I give the audience $100 cash!!! Okay, I lied about that part. I'm sorry. I love you. My favorite part is that I'll get to do it in front of a real audience and not in my apartment alone."
What's your sound/who are your influences:
Winters: "I grew up coo coo for Chris Farley and Adam Sandler! I deeply admire Patti Harrison, Melissa McCarthy, and Jamie Demetriou and so many more. I'd also be nowhere without my brothers, Bart and Liam Winters, who are also directing my show (siblings and friends — whoa)."
"Gotta mention my Chicago comedy friends who inspire me constantly: Parker Callahan, Eunji Kim, Jack Felker, Jordan Lee Cohen, to name a few."
Since we are going to be out, what other shows do you recommend:
Winters: "Jacqueline Felker's solo show 'In Memory of Me' at Color Club and 'Your F***ed Up Relationship' at iO Chicago!"
You convinced us. Get tickets here.
More Chicago stories
No stories could be found
Get a free daily digest of the most important news in your backyard with Axios Chicago.