Author Rebecca Makkai's Best Day Ever in Chicago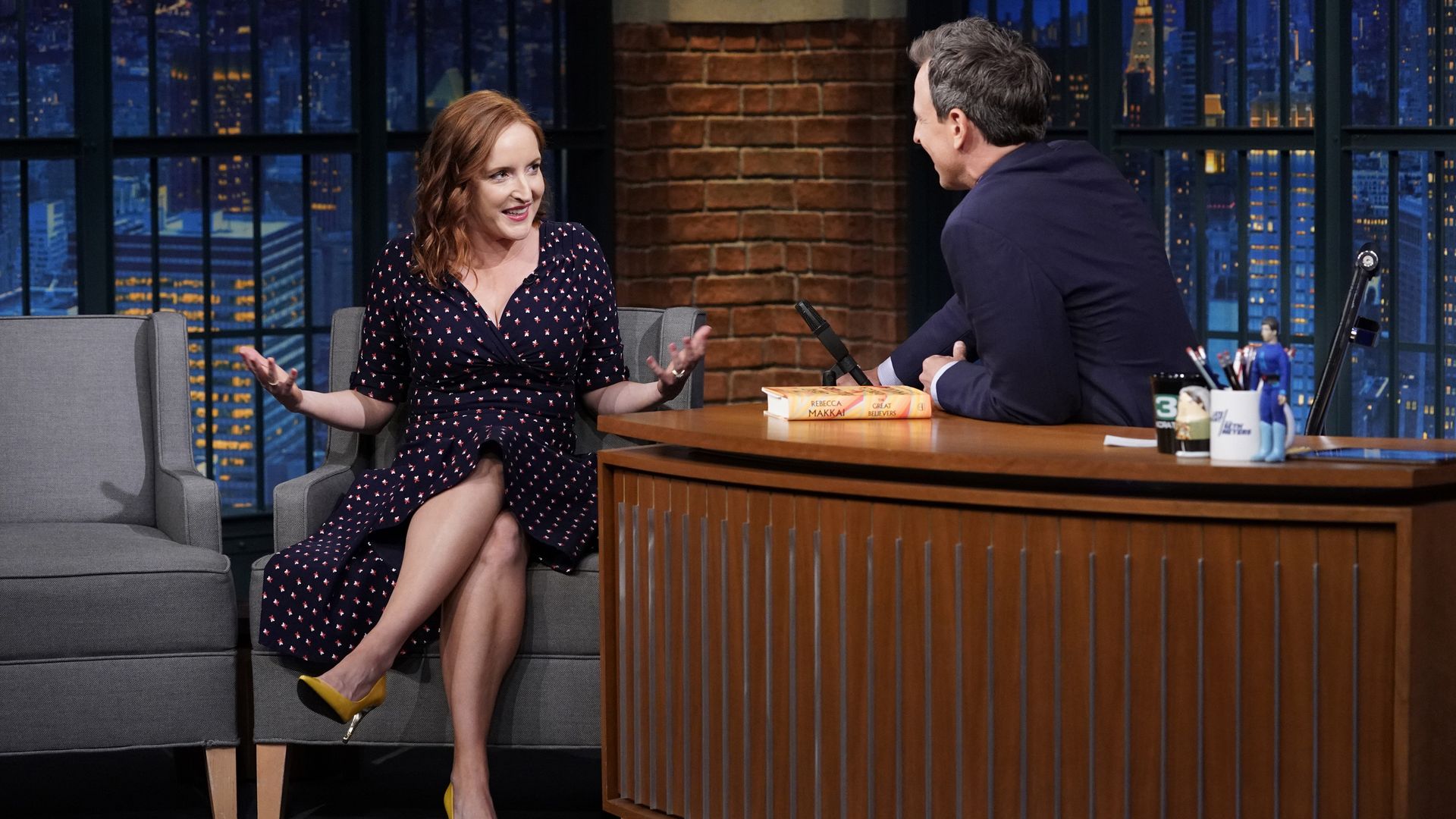 Chicago author Rebecca Makkai's new book "I Have Some Questions For You" is not only getting rave reviews, it's also perched atop all the bestseller lists.
Makkai's new work of fiction is a bit of a departure from her smash hit "The Great Believers," but that's not stopping people from gobbling it up.
What they're saying: "The book won't fit neatly into pre-existing categories, which will make some readers happy and annoy some others," Makkai tells Axios.
Zoom out: The new novel is her fourth, and she has written short story collections as well, all of which has helped her with her writing process.
"I don't panic at my own MO: needing to think about a book for a year or so before I begin, letting everything be a big mess for a while, tearing it all apart and restructuring it late in the game."
"It's nice to know that's just how I write, not a sign that my book is broken."
There's nothing broken about Rebecca's idea of a perfect day in Chicago.
🍞 Breakfast: "The brioche bread from Taste of Heaven on North Clark. I'd order other things to go with it, but that's all window dressing."
🧘 Morning activity: "If I'm already in Andersonville from breakfast, I'd probably walk it off in the neighborhood. We're not talking about March, right? It can be late June or early September? So I'd hit a farmer's market, do some retail therapy, and then take a yoga class."
🥗 Lunch: "I love writing in a cafe where I don't feel rushed. But since I've decided it's summer, let's make it a rooftop. Someplace with a really great chopped salad."
🖼 Afternoon activity: "Taking my kids to the AIC (they only ever want to see the Thorne Rooms, but sometimes I can convince them to look at other things), and then stopping in across the street at Exile in Bookville, in the Fine Arts Building."
🍽 Dinner: "I'd throw a dinner party. Since I live outside the city and hate making people drive, I sometimes put together dinner parties in restaurants.
"Fiya (we're back on North Clark!) has been amazing for that, and since it's family-style you can pretty much order one of everything for the table. They have a bread and cheese boat filled with shakshuka. Ridiculously good."
Evening activity: "I mean ... in my world, dinner goes until you feel guilty for being the last table in the restaurant. The ideal scenario would be a limo sweeping me from dinner to home, or to a hotel room with very good pillows."
More Chicago stories
No stories could be found
Get a free daily digest of the most important news in your backyard with Axios Chicago.