Chicago podcast spotlight: "You Didn't See Nothin"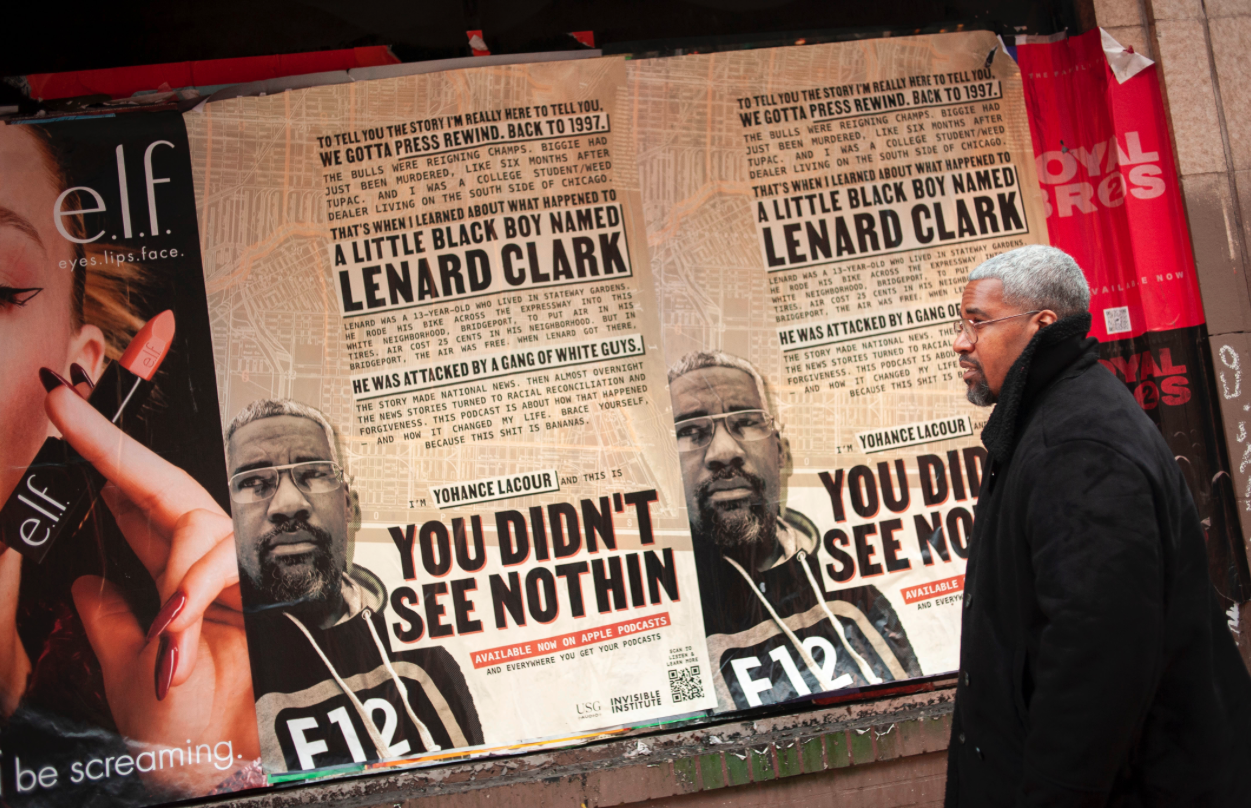 In 1997 a Black 13-year-old named Lenard Clark was beaten into a coma by white men in Bridgeport for riding his bike into that neighborhood.
Chicago writer Yohance Lacour was a UIC student, weed dealer and budding journalist covering the story for a South Side paper at the time.
Twenty-six years later, he revisits some of the most disturbing aspects of the case and confronts the main characters in the fascinating podcast "You Didn't See Nothin."
The basics: Seven 30-minute episodes weave Lacour's memories of the crime, with newly revealed documents, archival footage and interviews.
In the process he uncovers what seemed like a campaign to sweep the case under the rug with the complicity of leaders in the Black community, whom he takes to task.
The vibe: Perfectly paced, conversational, introspective and real.
Smooth production work from WBEZ alums and the Invisible Institute.
Why Lacour made it: "The post-racial society narrative that entered the national conversation after Obama's election is being used as a pretext to dial us back to something that's feeling eerily similar to the Jim Crow era," he tells Axios.
"So, I was motivated to highlight just how far we have NOT come from the days when hate crimes like the attack on Lenard Clark took place."
What surprised you most? How unrepentant Lenard's attackers and their allies were after all these years.
The takeaway: "There will never be true equality for Black people in America, but those of us who want it must fight for it relentlessly and without cease."
What he's listening to: "The MLK Tapes" and "Straight Shot No Chaser with Tezlyn Figaro."
Thought bubble: As someone who worked at the Tribune during this case, I can't believe how much of this is still new and shocking to me.
It feels like a masterclass in Chicago race relations, justice and how things get done.
More Chicago stories
No stories could be found
Get a free daily digest of the most important news in your backyard with Axios Chicago.