Meet the (possible) mayor: Paul Vallas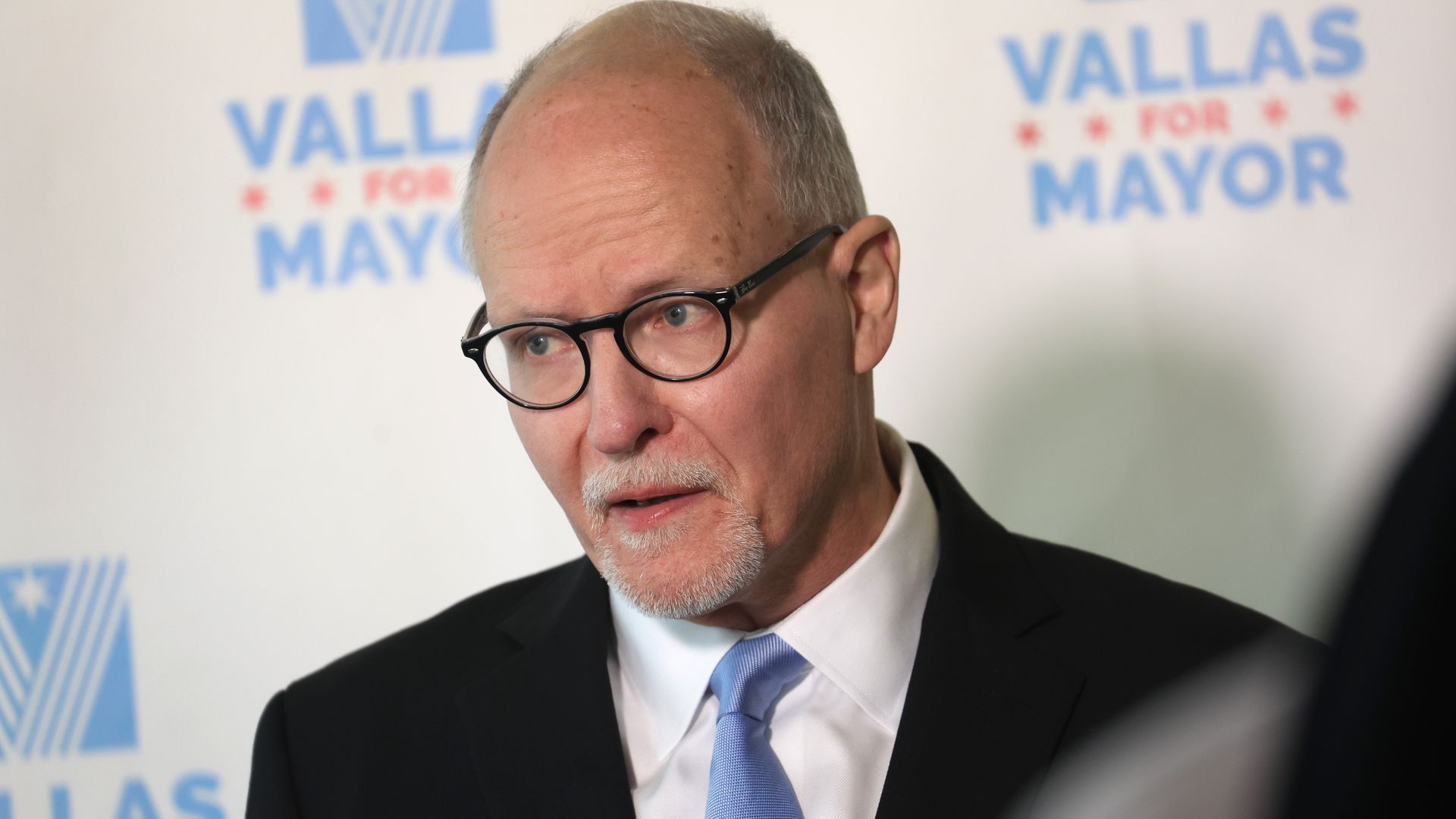 As part of our ongoing series to show a fresh side of this year's mayoral hopefuls, today we present our Q&A with Paul Vallas.
The candidate: Vallas was CEO of Chicago Public Schools in the '90s. He also ran for governor of Illinois in 2002 and lieutenant governor in 2014.
🏡 What neighborhoods have you lived in? "Roseland, Lincoln Park and Bridgeport."
🏢 Favorite downtown building: "I am old enough to remember when the Prudential Building was the tallest, but my favorite building is the Hancock Building because of the Skyview. "
🎶 Favorite Chicago music venue: "Pritzker Pavilion."
🪑Dibs: Pro/con? "There are laws in our city that address 'dibs' but Chicagoans will be Chicagoans."
🌮 Favorite taco place in the city: "Pancho Pistolas Authentic Mexican Grill in Bridgeport. "
📺 Favorite TV show set in Chicago: "I am a movie buff who does not watch many TV shows, but my favorite movies with iconic Chicago film locations are 'Ferris Bueller's Day Off,' 'The Untouchables,' 'The Sting' and more recently, 'The Trial of the Chicago 7.'"
💰 How much did your property taxes go up or down in 2022? "Not applicable."
🏙 How would you get people back to The Loop? "We have to restore the public trust for people to want to go downtown again. ... I will work with CPD to restore beat integrity and bolster the CTA Division of the CPD so anyone feels safe traveling into the Loop on public transit.
"We also need to recognize that the mayor's failure to support local business and rein in crime has led to a major business exodus from downtown. Corporate and commercial anchors alike have withdrawn or downscaled their presence. In addition to addressing crime, we have to also address the rising property taxes ... that have stripped downtown commercial areas, including Mag Mile, of their former vibrancy for which they had world renown. "
🏟 Do we need to do more to keep the Bears in Chicago? "More should have been done to keep the Bears in Chicago, but unfortunately it may be too late. The Chicago Bears saga teaches us the importance of relationships and working together for the better of our city. In fact, more was done by the administration to sabotage a deal than to keep our hometown heroes at their true home, Soldier Field."
🚦If elected, would you get rid of the stoplight at Chicago Ave. and DuSable Lake Shore Drive? "This stoplight is long overdue for reconsideration from a cost-benefit perspective, along with the turn-off lane which backs up in a way that creates lane blockages and traffic chaos at the busiest travel times."
🏀 '85 Bears or '96 Bulls? "Bulls '96. The first full season of the return of Michael Jordan shattered the league's regular season W-L record and with its fourth championship (with two more to follow), the Bulls passed into a select pantheon of the greatest dynasties in professional sports history. And they did so with great determination and flair."
Finally, why do you want to be mayor? "The city I grew up in and love is in crisis, and I believe that I have the skills, expertise and leadership style that draws upon Chicago's vibrant institutions and rich diversity to put the city back on track."
More Chicago stories
No stories could be found
Get a free daily digest of the most important news in your backyard with Axios Chicago.