Meet the (possible) mayor: Willie Wilson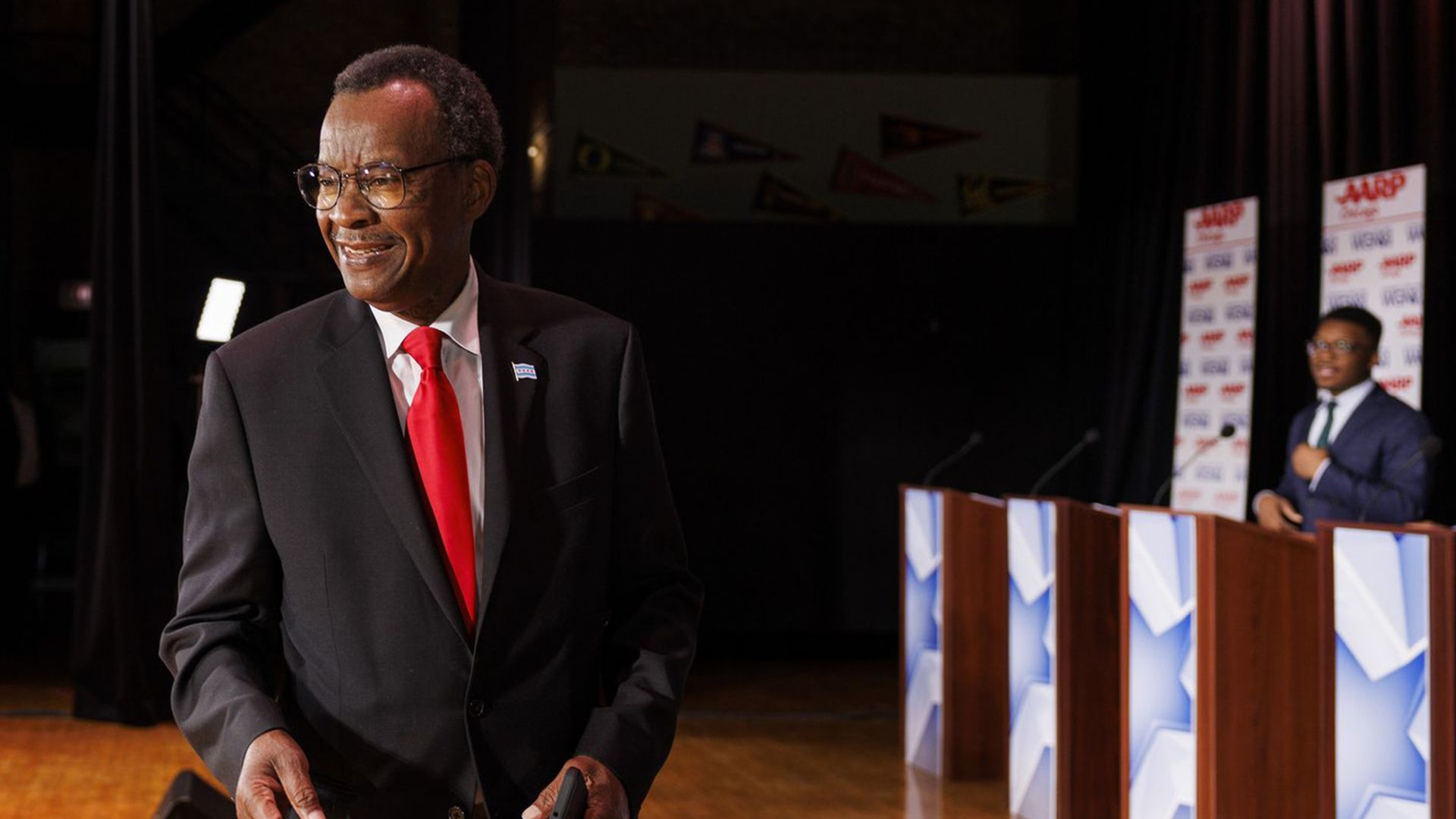 As part of our ongoing series to show a fresh side of this year's mayoral hopefuls, we present our Q&A with Willie Wilson.
The candidate: Wilson, a Chicago businessman, ran for mayor in 2015 and 2019. He also ran for president in 2016 and the U.S. Senate in 2020.
Born in Louisiana, Wilson came to Chicago in the 1960s. He's well known for his charity, including last year's gas and grocery giveaways.
🏡 What neighborhoods have you lived in? "I have lived and worked on the West Side and Downtown."
🏢 Favorite downtown building: "St. Regis (my building)."
🎶 Favorite Chicago music venue: "Chicago Theater."
🪑 Dibs: Pro/con? "This is a Chicago tradition. We need more parking and neighbors looking out for each other."
🌮 Favorite taco place in the city: "I love all our authentic Mexican restaurants."
📺 Favorite TV show set in Chicago: "'Singsation,' my gospel show."
💰 How much did your property taxes go up or down in 2022? "I am leasing my home downtown."
🏙 How would you get people back to The Loop? "I would make our city safer, cut taxes on businesses and our citizens. Also, I would improve our public transit system."
🏟 Do we need to do more to keep the Bears in Chicago? "Yes."
🚦If elected, would you get rid of the stoplight at Chicago Ave. and DuSable Lake Shore Drive? "I will evaluate with the community."
🏈 '85 Bears or '96 Bulls: "1985 Chicago Bears! Da Coach Mike Ditka, Walter Payton, Jim McMahon, Dan Hampton, Richard Dent, Mike Singletary and many more brought a championship to our city! Ironically, we elected our first African American mayor (Harold Washington) in 1983."
Finally, why do you want to be mayor? "I am running for mayor to make our city safer and affordable for everyone."
More Chicago stories
No stories could be found
Get a free daily digest of the most important news in your backyard with Axios Chicago.