Lloyd Sachs uncovers decades-old chats with filmmakers on new podcast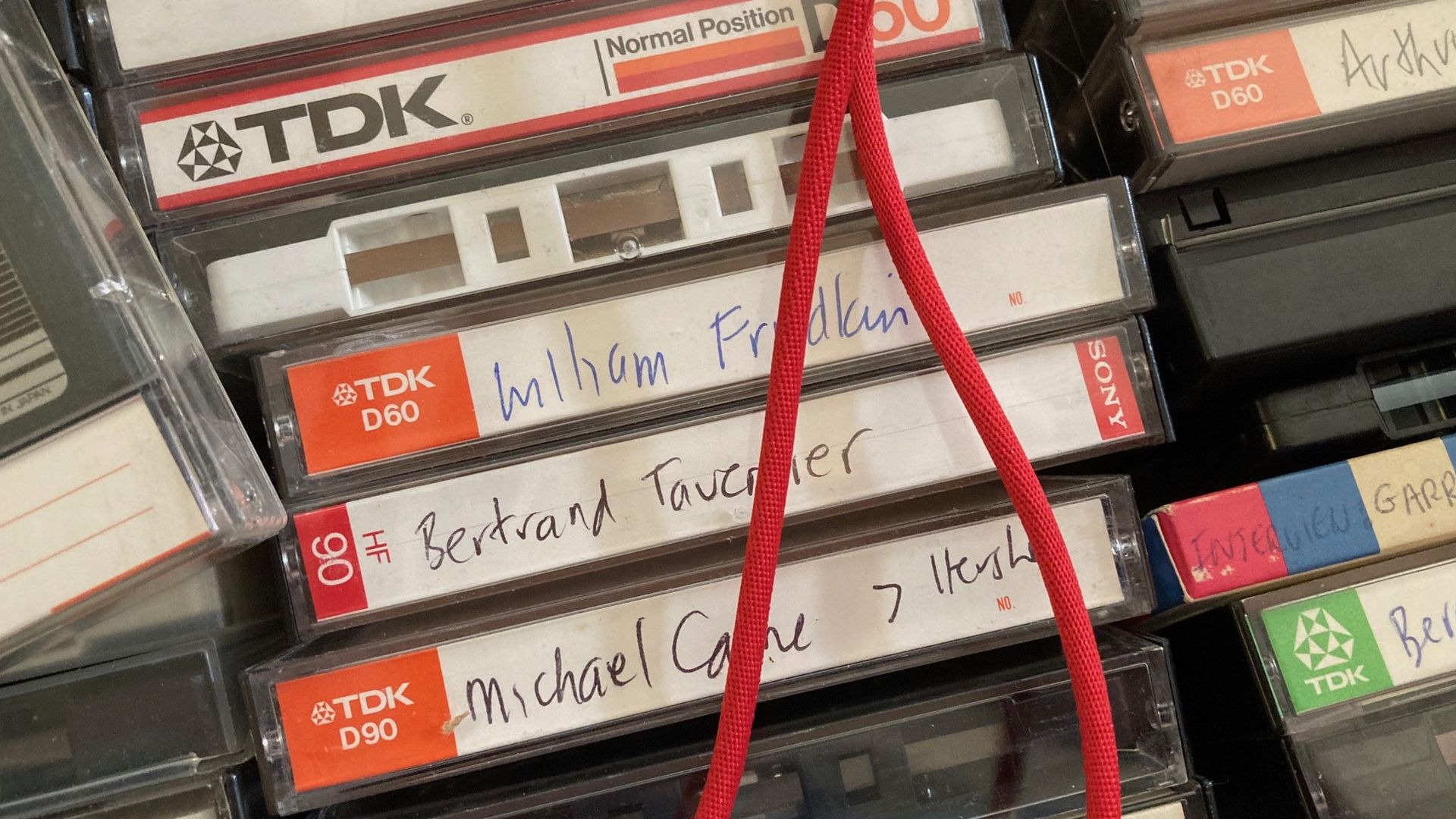 Veteran Chicago arts writer Lloyd Sachs had the misfortune of covering film at the Chicago Sun-Times during the Roger Ebert era.
Meaning that no matter how astutely Sachs wrote about cinema, he'd always work in the shadow of perhaps the most influential film critic of all time.
Why it matters: The writer's film coverage is enjoying fresh life in the new podcast, "Sachs and the Cinema," featuring fascinating 1980s-era interviews he conducted in Chicago hotel rooms with some of the world's most important filmmakers.
The subjects: Directors John Carpenter ("Halloween"), Terry Gilliam ("Brazil"), Bernardo Bertolucci ("Last Tango In Paris") and more.
Each 30-minute episode lets you eavesdrop on thoughtful chats never meant for broadcast, with snacking, real phones ringing and coffee cups clinking in the background.
The inspiration: "When informed of the tapes and my desire to launch them out there in the share-o-verse, young people who know this stuff said I was sitting on a 'gold mine' — interest-wise, not money-wise — and that I should go pod," Sachs tells Axios.
His biggest surprise: "How few dumb questions my younger self asked."
His hope: "That listeners gain a deeper appreciation of these great artists, and the film art, through spending some quality 'down' time with them."
Sachs' favorite moments: "Hearing hallowed masters Michael Powell ('The Red Shoes') and Bertrand Tavernier ('Round Midnight') break out in giggles over a comment. … What great company they were!"
Monica's favorite moments: When "French Connection" director William Friedkin predicted (in 1985) that music videos would replace films in 10 years.
When Terry Gilliam explained the thinking behind the barf scene in "Monty Python's Meaning of Life," and how the Pythons "wanted to shock people because nothing else on television was doing that."
Sachs' podcast picks: "I'll listen to the New Yorker's David Remnick interview anyone, Marc Maron interview someone I'm interested enough in to overcome my problems with the host, and Dana Carvey and David Spade talk about SNL with their great guests."
More Chicago stories
No stories could be found
Get a free daily digest of the most important news in your backyard with Axios Chicago.