Meet the (possible) mayor: Ja'Mal Green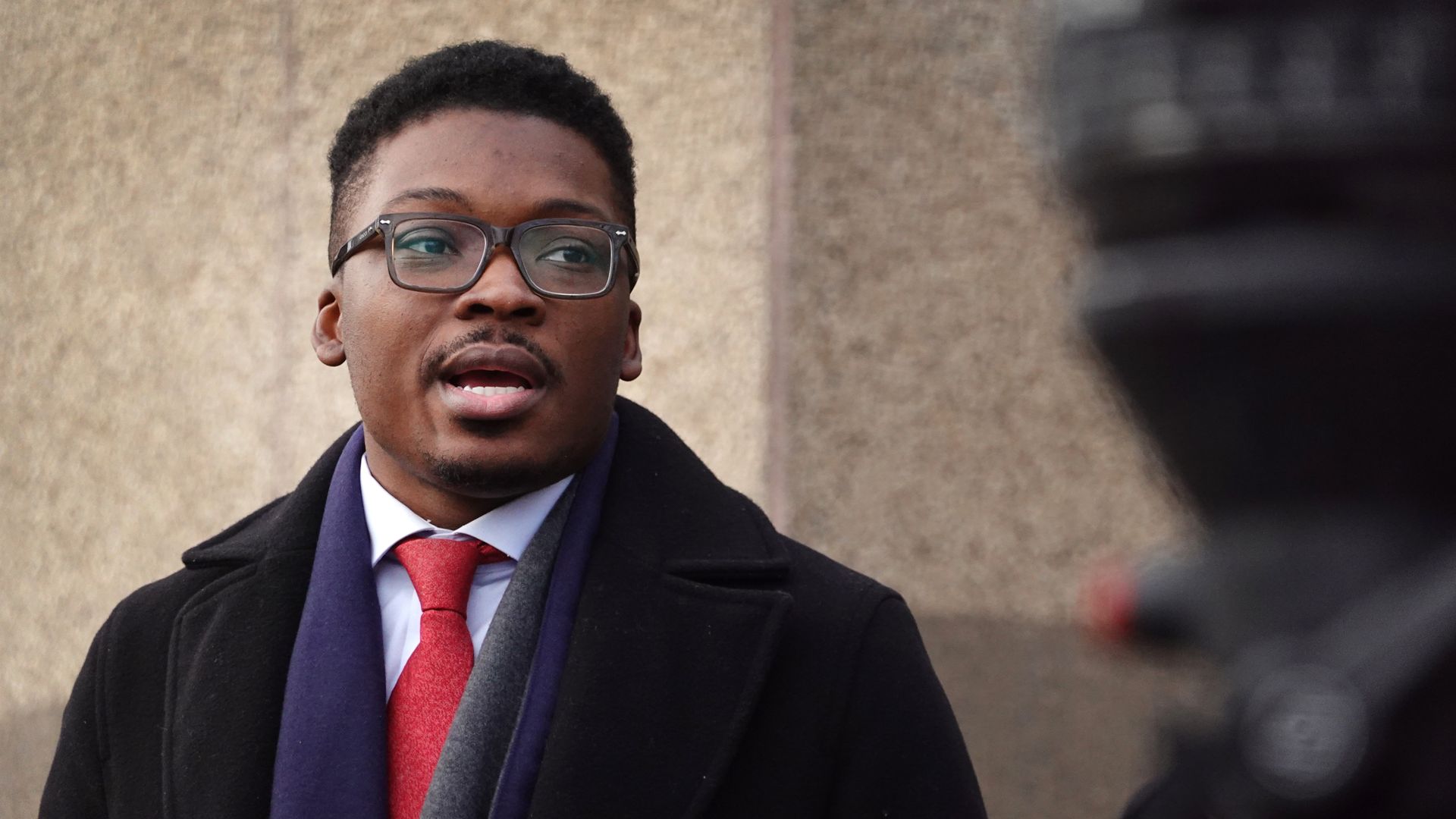 In our new series showing a fresh side of this year's mayoral hopefuls, we present our Q&A with community activist Ja'Mal Green.
The candidate: Green has been vocal in pushing for police accountability since the murder of Laquan McDonald in 2014 and has been a fierce critic of Mayor Lightfoot. The lifelong Chicagoan ran for mayor in 2019.
Editor's note: Some answers have been lightly edited for clarity and length.
🏡 What neighborhoods have you lived in? "Englewood, Gresham, and Beverly."
🏢 Favorite downtown building? "It's a tie between Sears Tower and City Hall, actively meeting with elected officials to make the city a better place."
🎶 Favorite Chicago music venue? "Lincoln Hall."
🪑 Dibs: Pro/con? "I believe that the Dibs system is a piece of Chicago. I have fond memories of my mother moving the chairs out front to keep our spot. But at the end of the day I think individual neighborhoods should determine their own destiny — including whether they allow residents to participate in the Dibs system."
📺 Favorite Chicago TV show? "'Chicago Fire.'"
🌮 Favorite taco place in the city? "Taqueria Los Comales."
💰 How much did your property taxes go up or down in 2022? "Up approximately 20%."
🏟 Do we need to do more to keep the Bears in Chicago? "I believe the Bears deal is past the point of no return, representing another failure by the outgoing mayor. We must now turn to protecting Soldier Field as a historic and important piece of our city's cultural fabric, and investing in it to create a world-class entertainment venue that will become the pride of Chicago."
🏙 How would you get people back to The Loop? "The process of creating recovery in The Loop starts with providing people accessible transportation. Easy access to The Loop will give the city the opportunity to create free community-based events that are entertaining for all demographics, including children. We need to advertise our small businesses and restaurants in The Loop and give people more security to walk around safely with their families and loved ones. Increasing safety and accessibility to The Loop will incentivize people to spend their free time in our downtown area."
🚦If elected, would you get rid of the stoplight at Chicago Ave. and DuSable Lake Shore Drive? "Yes."
🏀 Which team was better: '85 Bears or '96 Bulls? "'96 Bulls. 6 games to 1 for the title. That's a 6:1 ratio."
🏛 Finally, why do you want to be mayor? "I have seen the best of Chicago, the worst of Chicago, and everything in between, and I believe that Chicago needs a Movement of Hope to help it reach its potential of being the greatest city in the world."
More Chicago stories
No stories could be found
Get a free daily digest of the most important news in your backyard with Axios Chicago.