Food Fight: Chicago's best BBQ rib tips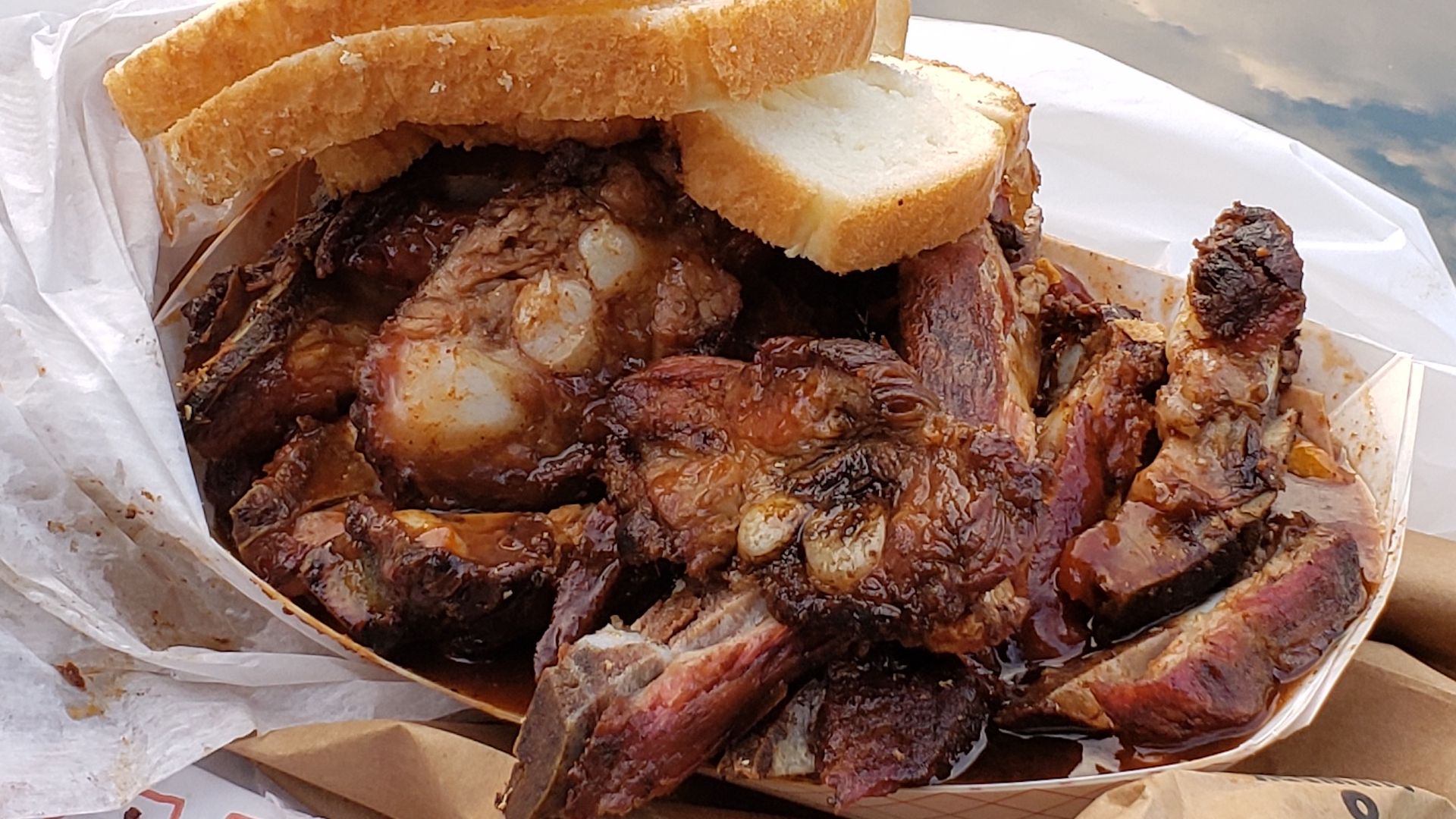 When it comes to barbecue, you go to Texas for brisket, North Carolina for pulled pork and Kansas City for a slab.
But in Chicago we don't need those fancy cuts. We take the chewy cartilaginous ends of the rib rack, known as tips, and turn them into gold — often paired with a side of juicy links.
Monica's pick: When Miles Lemons opened the first Lem's in the early '50s, he introduced these luscious nubbins to customers, and the rest is history.
Today his niece Carmen Lemons proudly carries on the tradition with my favorite version at Lem's BBQ on 75th.
A small order ($13.75) comes with fries, bread and sauce.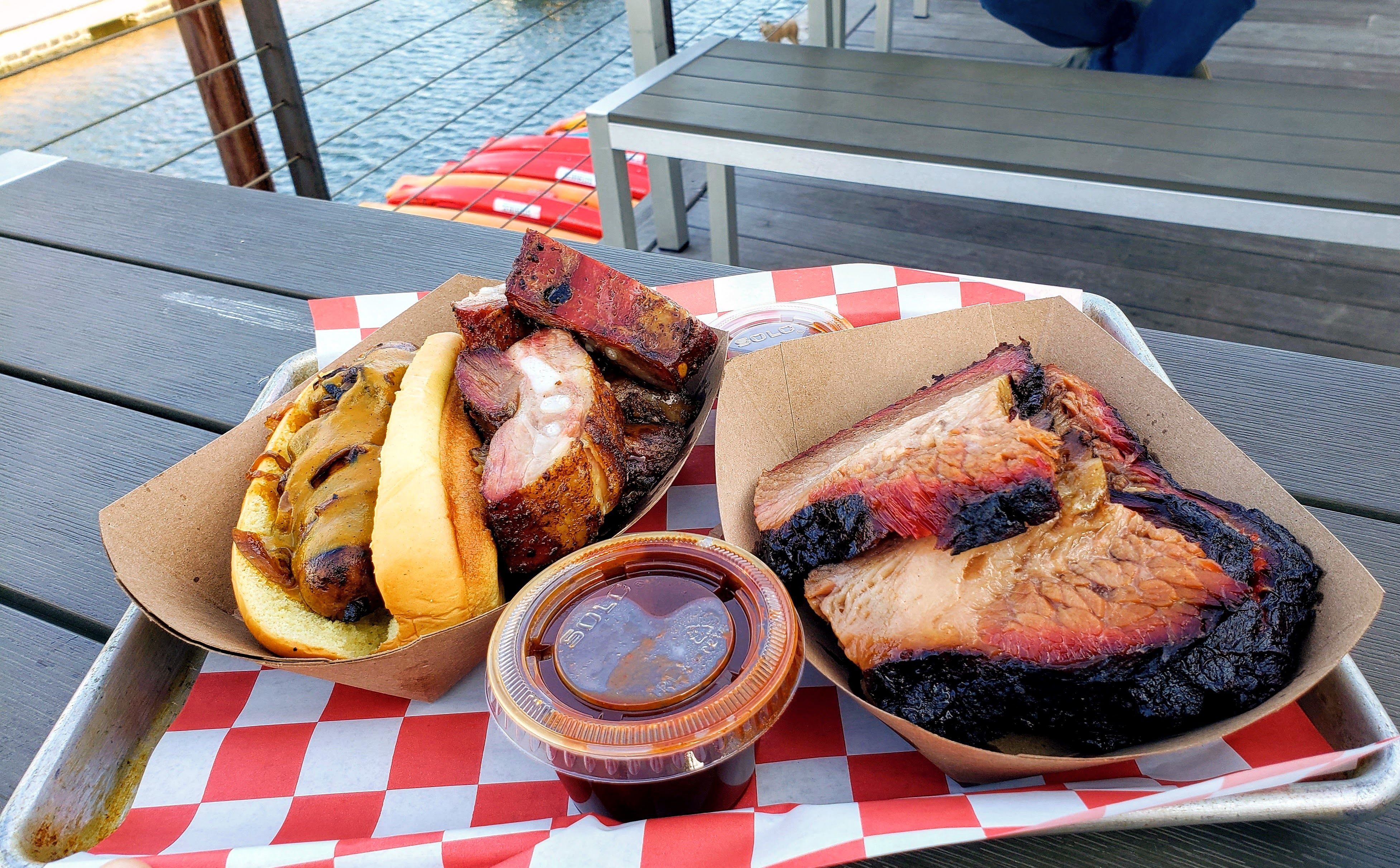 Justin's pick: Can I admit that I don't like rib tips as much as Monica does? But I'll eat them! Which I did at Soul and Smoke in Avondale.
The spot features all sorts of BBQ favorites, including the tips, which are juicy and flavorful.
You can get a pound ($13.25) or a much more manageable half pound ($7).
You order them and sit outside on the fantastic deck at Metropolitan Brewing along the river.
Just as we expected, you shared lots of your own great tips on tips.
Andrew H.: "My pick for rib tips is Honey 1 BBQ on 43rd. They run an old-school aquarium smoker, and their tips are smoky and succulent, with a good coating of their signature sauce and plenty of meat on the bone."
Mellissa C.: "My favorite spot for BBQ ribs is: Alice's Bar-B-Que 65 E. 43rd street."
Christopher D. agrees: "Honey 1 BBQ and Alice's BBQ."
Steve A.: "I consider myself a Rib Tip expert and County BBQ in Little Italy, hands down, are the best rib tips on the planet."
Janice S.: "I vote for Hecky's in Evanston. The 'regular' order is 2lbs for $22.25 including tax. The order previously included a side of fries or coleslaw, but prices increased and the sides were eliminated after Hecky died several years ago."
R Volz.: "Hands down, the best tips come from Hecky's Barbecue in Evanston. They're legendary."
Suzy R.: "Rib tips? Uncle John's, of course! We go to the Homewood location on Halsted, in a gas station strip mall. Always delicious."
Herman S.: "John's BBQ on 83rd& Cottage Grove."
Robin H.: "It used to be Mr. Eds located on 47th and Ingleside. Then there was Ribs and Bibs located in Hyde Park. Today's choice would be Lems and Uncle John's."
Chris. F: "Hillery's in Waukegan & North Chicago, hands down."
Ty W.: "Uncle Bub's in Westmont,IL. Delicious 😋"
Jim. A.: "On ribs, try the ones at North Branch Fried Chicken, 5481 N Northwest Highway in Chicago."
Kathy L.: "Chicago folks have to venture out to the burbs for the best bbq north of the dixie line. Big Ed's BBQ in Waukegan is the real deal. And the owner is a great big generous person to boot. When stars are in town performing at the Genesee Theatre it is not unusual for them to swing by for some bbq after the show, and who can blame them."
Jim M.: "Burnt Rib Tips from Big Ed's in Waukegan. Also 7 different bbq sauces which can make it delightfully confusing!"
Eric. G.: "Robinson's. Charlie makes the best tips in the area."
Willie R.: "I go to Wiley's on Madison and Springfield for my rib tips and hot links."
"They have plenty of tips, plenty of food for you that tastes good, and reasonable prices."
Carlton C.: "I found a tasty alternative when it comes to tasty rib tips. This place is called Jay's Backyard BBQ on the West Side of Chicago located on Central & Division. Try them out. They're one of the best I have ever had."
More Chicago stories
No stories could be found
Get a free daily digest of the most important news in your backyard with Axios Chicago.