Comedian Reena Calm's perfect day in Chicago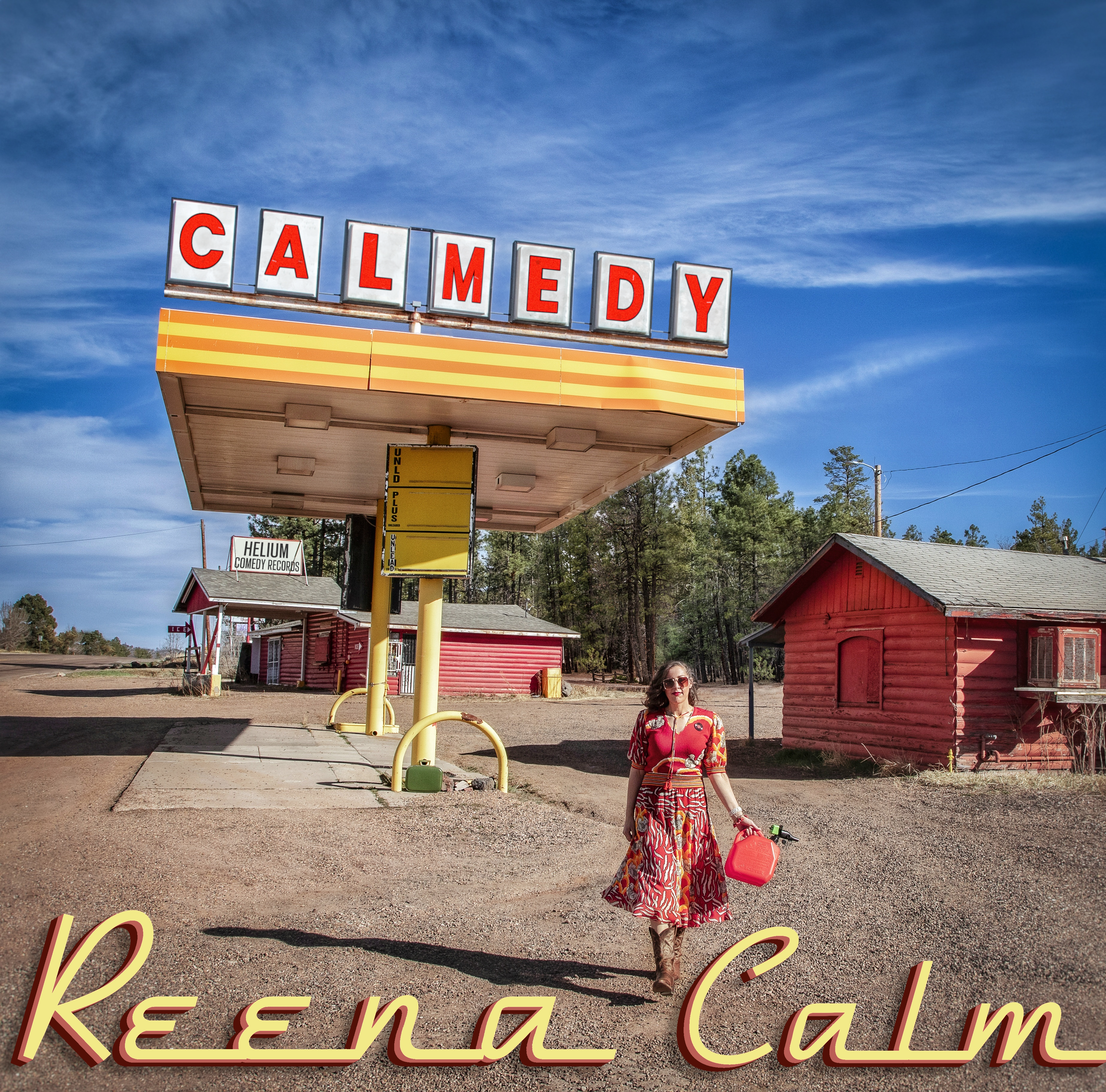 Stand-up comedian Reena Calm performs tonight at The Lincoln Lodge.
Calm is literally a full-time touring comedian. The former Chicagoan gave up her apartment for a car, which she essentially lives in from gig to gig.
What they're saying: "It's been everything from a dream to a trap, an adventure of a lifetime with moments of desperation," Reena tells Axios.
"I will say the best thing I've gotten from it all is perspective. Oh, and some woodshop skills, car smarts, and a dependency on Walmart and Planet Fitness."
While Reena's back in Chicago, we asked what her Best Day Ever in town would look like:
☕️ Breakfast: "Dark Matter's Osmium Coffee Bar on Belmont. This location was central to so many comedy venues in that it became my go-to spot, I've even done a show inside!"
"They have the best cold brew in the city on tap, and I want one right now."
🚲 Morning activity: "If it's nice out I'll take a bike ride on the Lakefront Trail. I'll never get sick of that skyline, and I always lived off the Red Line to be close to the lake."
🥗 Lunch: "Honestly if I wasn't vegan I would go get the grilled Caesar salad at Wilde and just sit there by the fireplace amongst all the leather-bound books, amazed at how delicious a grilled head of lettuce is."
"But for vegan comfort food, good vibes and amazing people watching, I'd meet you at the Pick Me Up Cafe and get their Buffalo Tofu. (drool)"
🎤 Afternoon activity: "If it's an ideal day, then it's Saturday and I'm going to the Paper Machete at the Green Mill."
"Every Saturday at 3pm Chicago has one of the most amazing variety shows in the country. It's free and always packed."
🍕 Dinner: "What kind of ideal Chicago day would it be without the best pizza?? You gotta try Professor Pizza! It climbed up quickly on all the lists of everyone's faves. Anthony Scardino is a pizza genius."
🍺 Evening activity: "Aside from The Lincoln Lodge, and all of the other legendary comedy venues around here, the best thing to do in any city is spend time with your people, so when you work nights you have an extra appreciation for Chicago's 4am bar scene. At the end of the day Clark Street Ale House is my favorite and I truly love the staff."
More Chicago stories
No stories could be found
Get a free daily digest of the most important news in your backyard with Axios Chicago.