How Chicagoans would repurpose the Carvana tower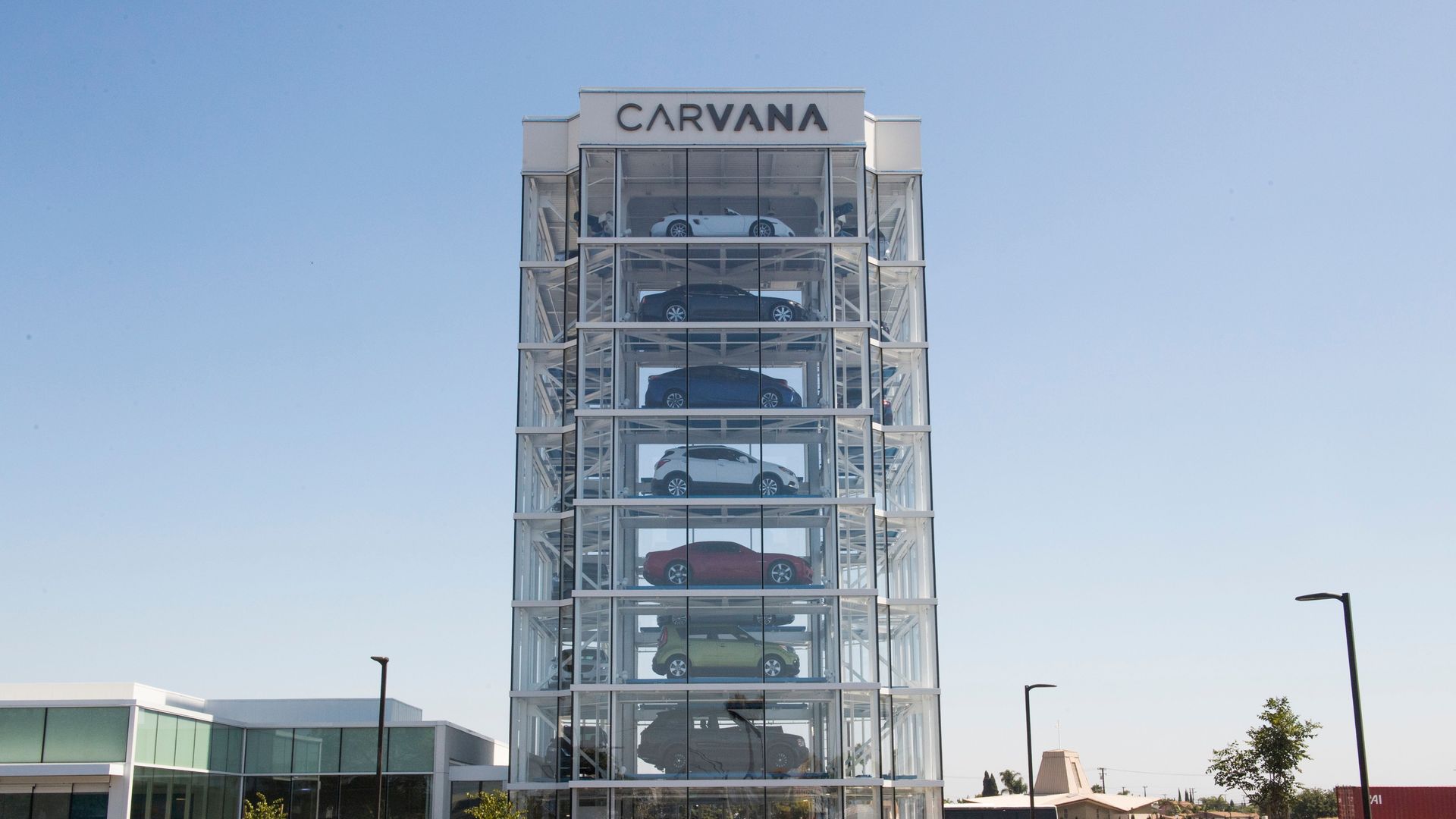 We wrote about used car company Carvana's recent struggles last month, asking you for suggestions on how to repurpose its unique "vending machine" towers if it goes out of business.
Some of your top offerings:
👵 Richard L.: "A knick-knack cabinet where each grandma gets a different level to showcase her Precious Moments figurines … or grandpa."
🍁 Bill M: "Cannabis farm, with sales on the first floor 😋."
📔 Linda K: "Money maker! Allow people to rappel down the sides of the building. ... second suggestion, a vertical library! 😊"
🚗 John R.: "Store cars towed for parking violations inside it. The kiosk can serve as a warning beacon of sorts. And to save on staffing needs, violators can retrieve their vehicles, once they pay up, by using a vending code provided by Oak Brook. Just like Carvana buyers do now!"
🤬 Kyle A.: "Make it a giant swear jar for Carvana execs and employees!"
🦅 Kristene R.: "Tear them down. Ask Chicago Audubon what kind of hazard the towers create for birds."
More Chicago stories
No stories could be found
Get a free daily digest of the most important news in your backyard with Axios Chicago.