Illinois GOP reacts to gun debate after Highland Park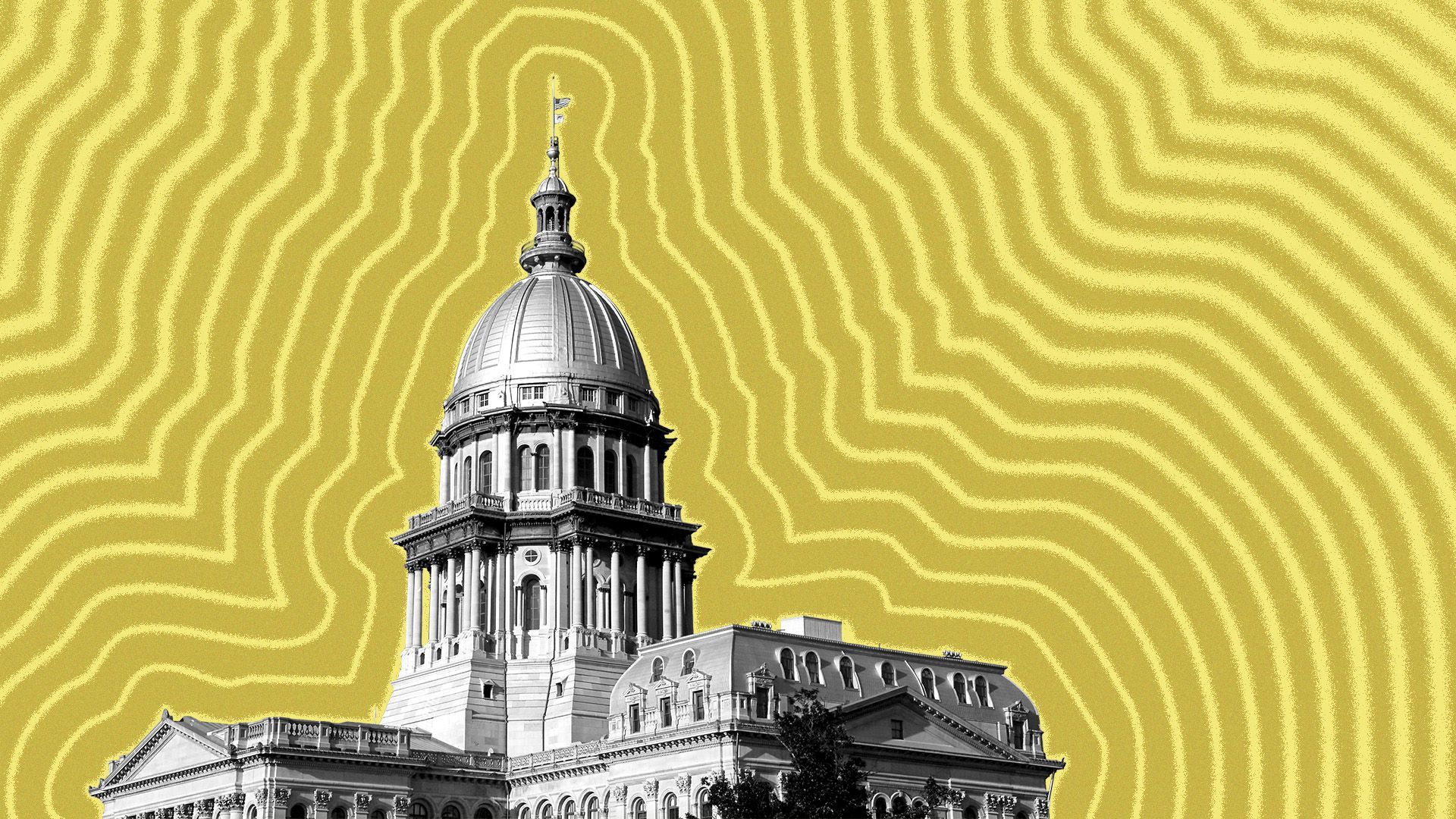 The calls for gun control measures to be taken up during the special session in Springfield will have to wait.
Gov. J.B. Pritzker and the General Assembly announced yesterday they are postponing the special session and will instead call lawmakers back later this year.
Why it matters: The session was first called to address reproductive rights in Illinois after Roe v. Wade was overturned.
But in the wake of the Highland Park shooting, Democrats and gun reform advocates also wanted the General Assembly to take up tougher gun measures.
The other side: Republicans were also calling for the special session to address gun violence, but they stopped short of calling for new gun laws.
"I think if we do any legislation at all, the measures we vote on should deal with the enforcement of the existing laws we have," downstate Republican Rep. Chris Miller tells Axios.
"We need to focus on enforcement, mental health and on enabling law enforcement to better communicate with other law enforcement agencies so that we can do more to prevent violent attacks like this."
"This incident should not be an excuse to take away the Second Amendment rights of honest citizens."
Context: The alleged shooter in Highland Park was able to purchase a gun months after local police confiscated his knives and reported him to state authorities as "a clear and present danger."
"We should do a better job of ensuring that if someone has knives taken away from them, they should not be eligible to purchase firearms," Miller says. "We also need parents to take a stand and stop enabling kids with severe mental health issues to get firearms."
"Realistically, the government can only do so much."
Yes, but: Miller opposes stricter gun laws, including bans on the type of semi-automatic rifle used in the attack.
"We don't have to dismantle our constitutional rights to fix this problem."
The latest: While GOP gubernatorial candidate Darren Bailey did not respond to our repeated requests for comment, he did meet with reporters yesterday evening in Springfield.
"We've been passing new laws. We've been developing new agencies. And under Gov. Pritzker's watch, it simply isn't working. And it's time to do something real," Bailey said.
Bailey proposed legislation last year to do away with the state's firearm owners identification (FOID) card requirement. He called it "a major roadblock for law-abiding gun owners" at the time.
Yesterday, Bailey went after FOID cards again.
"The FOID card system is simply to pilfer money from people's pockets. That's all it does."
More Chicago stories
No stories could be found
Get a free daily digest of the most important news in your backyard with Axios Chicago.