Tuning in to Chicago's 1992 indie-music scene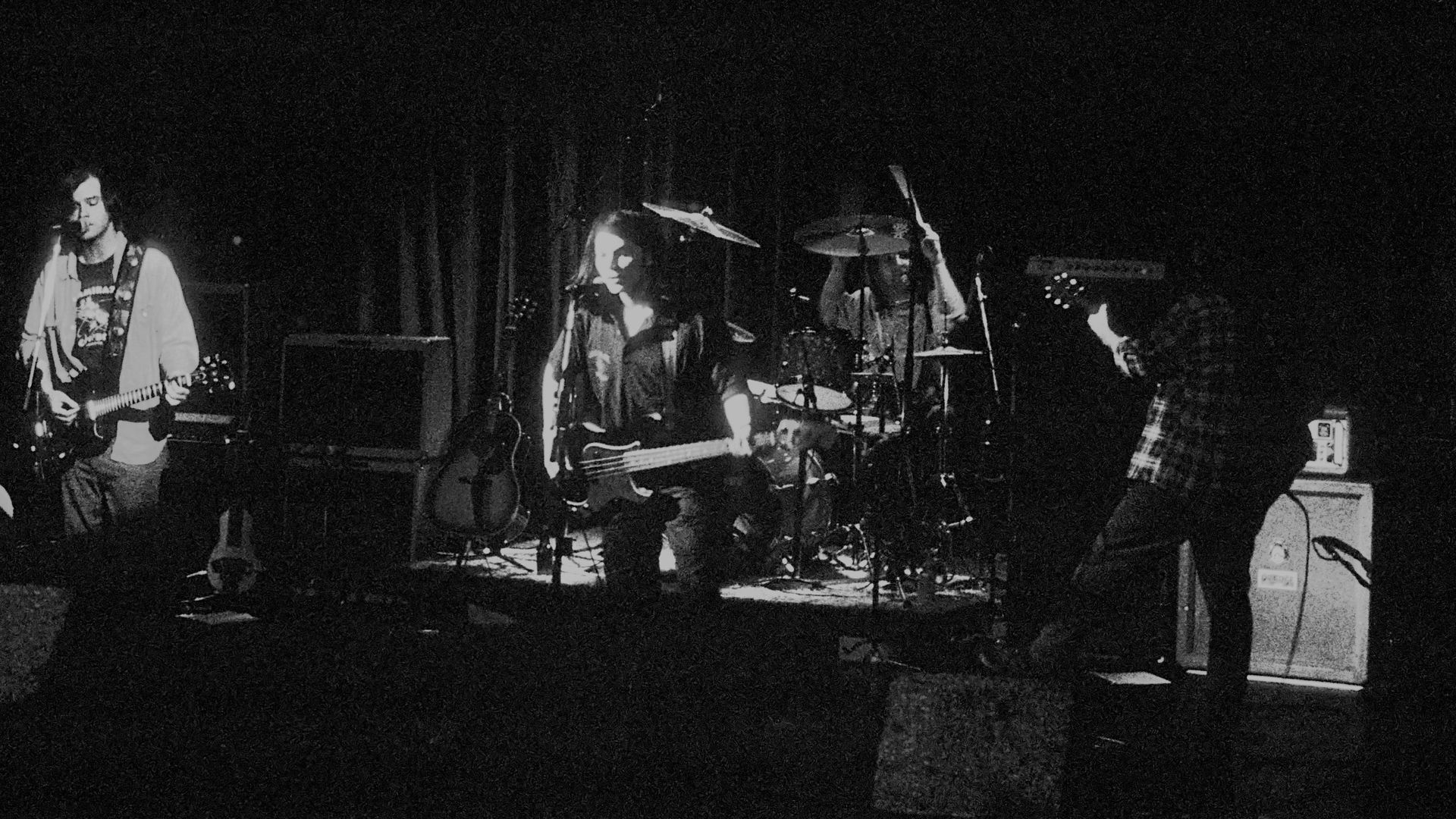 The new TV show "Shining Girls" takes place partly in Chicago's indie club scene circa 1992.
Kirby (played by Elisabeth Moss) watches her mom's punk shows and even has a Lounge Ax (RIP) poster on her wall.
It got us wondering how folks from the 1992 scene remember its highlights 30 years later and view the show.
Why it matters: Chicago's alternative and indie-rock scene exploded in the 1990s, with bands like Smashing Pumpkins and Material Issue (among others) becoming major-label exports.
What they're saying: "OMG, I screamed when I saw the Lounge Ax posters in her apartment on the show!" Lounge Ax co-owner Susan Miller Tweedy tells Axios. "They did an amazing job recreating those posters! Those were totally fake and looked totally real!"
The Chicago sound: "It really was varied back then," Eleventh Dream Day and Coctails musician Mark Greenberg tells Axios.
"Jeff [Tweedy] was still in Uncle Tupelo and playing Chicago a lot, but you also had math rock and post-rock and the beginnings of insurgent country."
Big picture: Indie-music archivist Aadam Jacobs — aka the "Taping Guy" — says, "I went to 157 shows in 1992 and there were still so many great ones I missed."
Jacobs' top shows of 1992:
🥁 Tortoise's first show (as Mosquito), April 13 at Lounge Ax
🎤 Volcano Sun's last show, Jan. 24 at Lounge Ax
🎸 The last time I saw Pixies, Jan. 31 at University of Chicago
🎧 Yo La Tengo, April 25 and 26 at Lounge Ax
💒 The Wedding Present, May 2 at Metro
🛣 Pavement, four times around the Midwest in a week
💌 My Bloody Valentine, June 24 at Vic
🪖 Unrest, January and October at Lounge Ax
🍹 Trenchmouth and The Coctails all the time!
🥩 Red Red Meat and The Slugs almost all the time!
Memorable shows: Greenberg agrees with Jacobs but adds two more Lounge Ax shows to his favorites list:
🐠 "In October 1992, Lungfish opened for Walt Mink and we just fell in love with their CD and played it every night in the club for like five years."
🎸 In November 1992, one-man rockabilly band Hasil Adkins played two sold-out shows at Lounge Ax. He "threw his guitar down and it bounced up and cut [Reader critic] Bill Meyer's head," sending blood everywhere.
More Chicago stories
No stories could be found
Get a free daily digest of the most important news in your backyard with Axios Chicago.