15 ideas for thrift shopping, as told by Chicago readers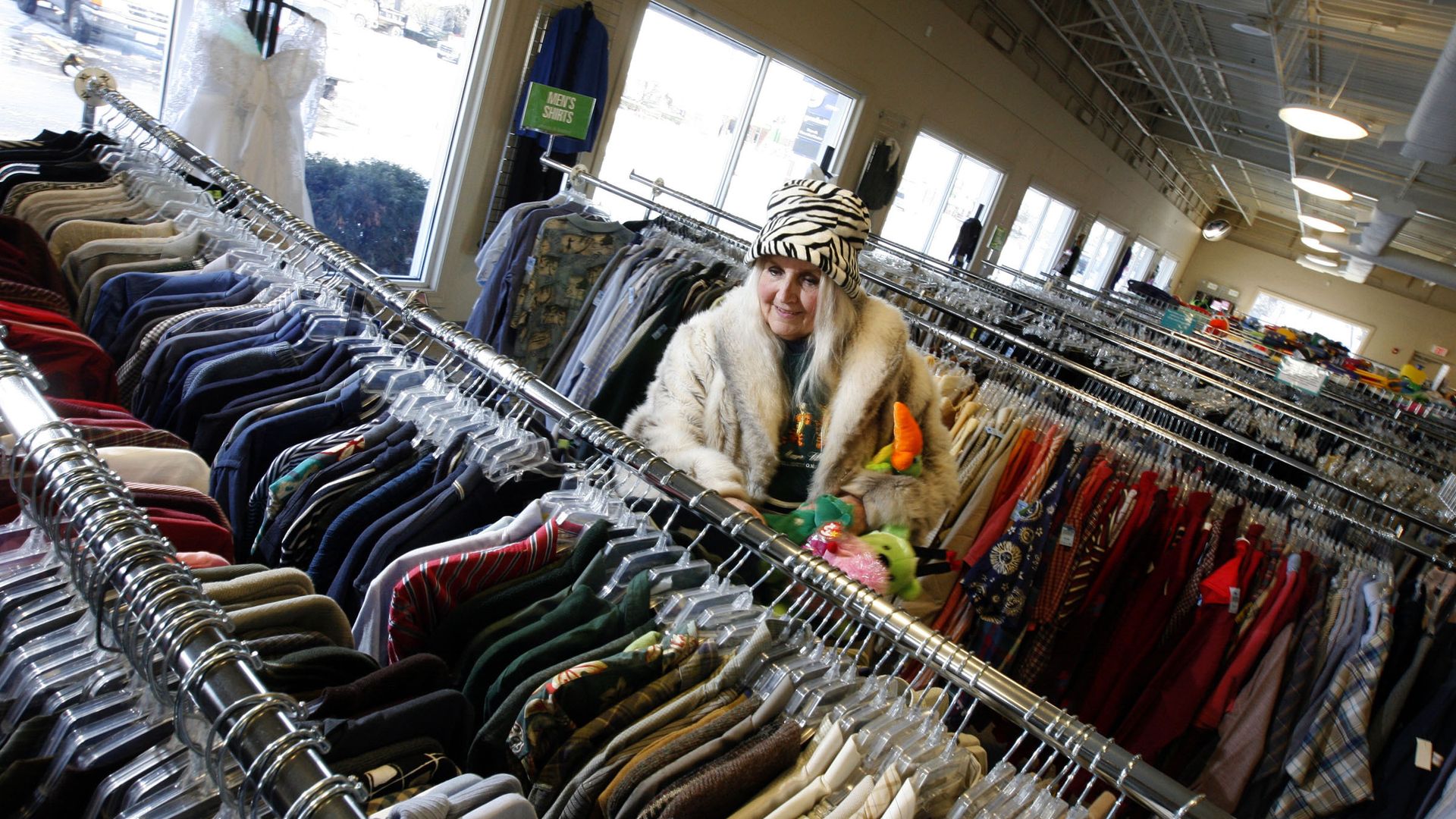 Last week, we asked about where you like to shop for your secondhand duds.
👗 Arianna V.: "I love all of the Village Discount stores. Not only do they have great prices, but you can get lost in there for at least an hour because of the mass amount of items out on the floor."
🛋️ Lou C.: "The Brown Elephant stores, which benefit Howard Brown Health, are required stops. They have some amazing furniture — our living room couch is a Crate & Barrel sectional I found at the Andersonville store."
👶🏻 Karen M.: "Our first stop for children's clothes each season is Gabriel's Closet in Park Ridge. They have a great selection of premium kids' brands."
🔨 Bruce D.: "My favorite place to shop secondhand is at any of the 11 Habitat for Humanity ReStores in the Chicagoland area. They sell a surprising range of both used as well as new items, from furniture to building materials to appliances to paint to cleaning products."
👠 Kelly S.: "My favorite place for secondhand clothes is A Secret Closet in Lincoln Square. The clothes and shoes are from pricey brands, in excellent condition and lovingly curated by shop owner Carmen and her daughter."
🏈 Pam G.: "My favorite secondhand store is My Sister's Closet in Edgebrook. Friendly, family-owned business — pre-COVID, the Super Bowl sale was legendary."
👔 Haley S.: "I love Elliott Consignment (Lincoln Park & Lakeview) for both shopping and consignment. It's well curated and not overwhelming! The basement has a killer sale section."
👖 Mark M.: "A great place to buy (and consign) secondhand is North Shore Exchange. One hundred percent of profits go to charities serving low-income families and children."
👕 Martha M.: "I recommend the Nearly New Thrift Shop run by Catholic Charities in the DePaul University neighborhood. The merchandise is all donated and curated for quality; it includes household goods and clothing. The store is always full of surprises."
👡 Jeanne B.: "Always in Style in downtown Geneva is a great place to buy secondhand women's clothing, shoes and accessories. It's all nicely displayed and organized."
📺 Lori K.: "Goodwill. I have not gone much in a couple years, but stores are always neat and organized. Multiple locations helps if you are looking for something specific."
👨🏻‍💻 Dan W.: "Personally, I think the best secondhand shopping is via Facebook Marketplace. I recently moved to my first single-family home, and I've been using it like crazy (hose, coolers, furniture, etc.)."
🏠 Liz F.: "Estate sales are my favorite way to shop — I have furnished and decorated most of my house that way, and prices can be better than at thrift shops."
$Micki M.: "Having just bought a secondhand vintage bar cart yesterday, I loved that [newsletter] item. But a lot of secondhand merch isn't bought. It's acquired for free. People shop on Freecycle, their Buy Nothing Groups, the free-stuff page on Craigslist, and plain old front stoops and driveways."
🏡 Aaron K.: "Speaking of secondhand purchases: Did you know that Edgewater hosts an annual 'Sidewalk and Yard Sale' every year? It's a huge event. Hundreds of households participate, as well as a lot of local businesses."
More Chicago stories
No stories could be found
Get a free daily digest of the most important news in your backyard with Axios Chicago.