Local's guide to the breakfast sandwiches in Chicago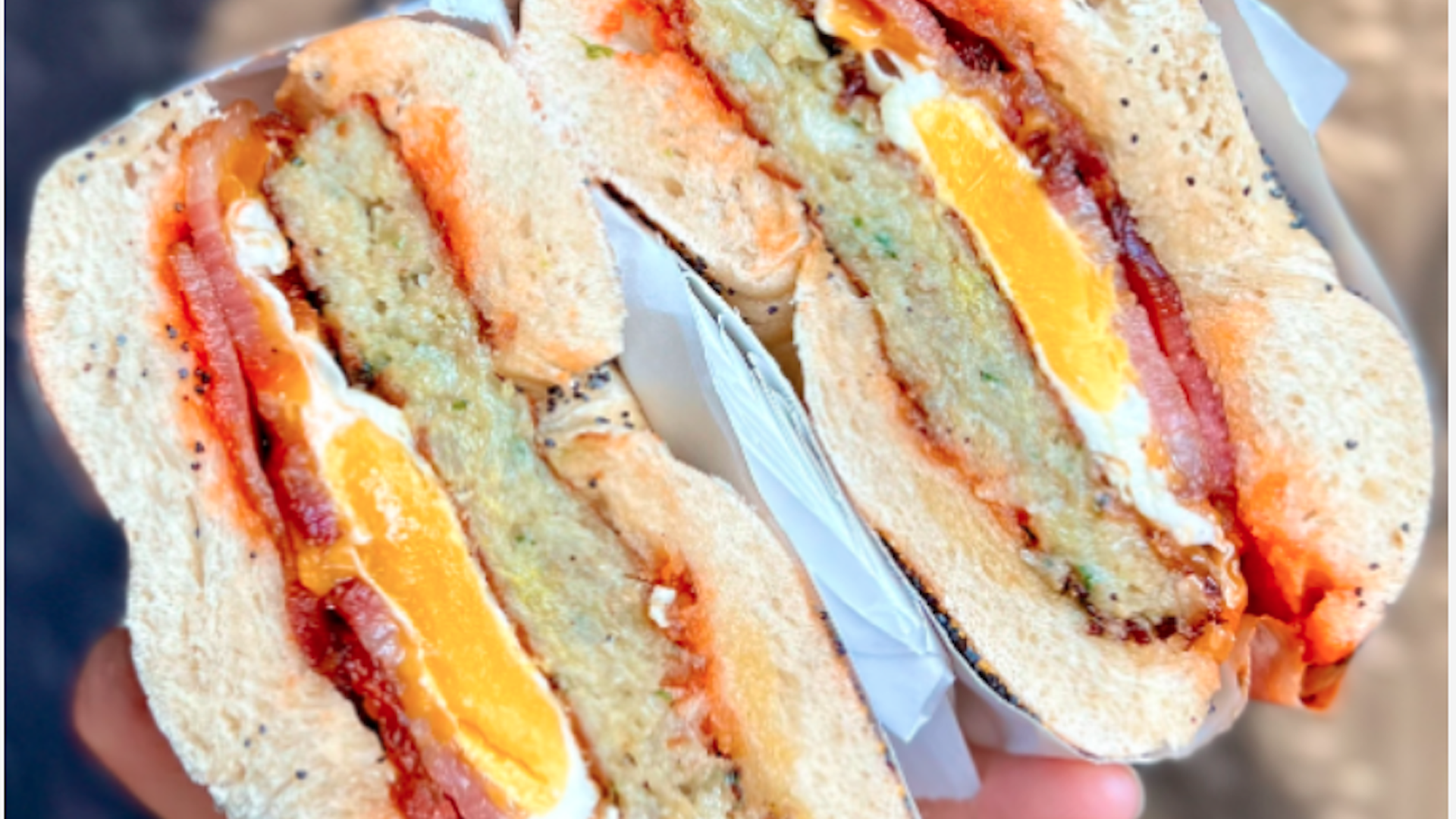 Our latest Food Fight is all about eggs stuffed in bread.
We'll tackle other egg dishes later, but for now, we're cracking into top breakfast sandwiches.
Justin's pick: Chicago has some outstanding choices for breakfast sandwiches. But since we could only pick one, I'm going with the "Avocado" from Do-Rite Donuts.
At $5.99, this avocado sandwich is glorious:
It comes with a healthy portion of fluffy eggs combined with avocado, tomato and cheddar cheese.
Secret ingredient: mayonnaise.
The soft brioche really sets it apart.
Check out other sandwiches on the menu, including the highly touted "Vera Cruz."
Monica's pick: Fannie's Killer Fried Egg Sandwich from m.henry ($13.99) in Andersonville.
Fresh sourdough is filled with gorgonzola crumbles, applewood bacon, tomatoes, and thyme-flecked, over easy eggs that gush when you bite 'em.
Combine with m.henry's perfect house potatoes and charming dining room and you have an unbeatable breakfast.
I also recently tried the delicious Sloppy José from Cracked but forgot to take a picture.
When we asked readers for their favorites, we got a skillet full of great suggestions:
Tom S: "Gotham Bagels makes the best breakfast sandwich I've ever had, and I've tried a ton of Chicago breakfast sandwiches … specifically the Rocky's Deli sandwich with fried egg, aged cheddar, thick-cut bacon, potato latke, spicy ketchup, and a pickle."
Bill H: "Flat & Point has a beautiful set of breakfast sandwiches. It's a husband-and-wife place, and they bake the bagels in-house."
Mario G: "Kasama's breakfast sandwich (any version) is unbelievable. So much so that my brother-in-law, who lives in Tribeca and is no stranger to good food, asks about it just about every time we talk."
Josh L: "My favorite breakfast sandwich is the "bestest seller" from SmackDab. What's not to love about it — cheesy biscuit, scrambled egg, garlic chive mayo, bacon jam, sausage, and cheese! And they take it a step further by offering a vegan version and gluten-free options."
Lauren W: "I can't let a conversation about breakfast sandwiches pass without mentioning SmackDab in Rogers Park."
Monica H: "Try the Vegetarian at the Honeybear Cafe. A colossal croissant loaded with your daily serving of veggies (onion, broccoli, peppers, etc..), cheese, egg, and avocado spread. Yummy!"
Jack D: "Upper Crust in Deerfield!"
Mike M: "I enjoy Sunset Foods' egg, sausage, and cheese sandwich."
Meghan P: "Spoken Cafe on Montrose has by far one of my favorite egg + bagel sandwiches. But if we're talking eggs between carbs, then I have to go with the Biscuit Man at Long Room."
Derick B: "Love Birdy's in Libertyville (near the Metra station). Lots of choices for fillings and Maria's biscuits make them special."
More Chicago stories
No stories could be found
Get a free daily digest of the most important news in your backyard with Axios Chicago.