Reader's guide to Chicago's best chicken sandwiches
We clucked about our favorite chicken sandwiches last week.
Reader feedback: Most readers sided with Justin but also offered suggestions of their own.
If you haven't tried Lucy's chicken sandwich you need to get on that ASAP. Roost doesn't even compare. — Benjamin O.
Justin is right about the Roost and the peach cobbler … but the buttermilk biscuit [as opposed to Justin's pick of the Hawaiian roll] was made to have spicy chicken in between. — Chad R.
Reve Burger's fried chicken sandwich (and their fries) is the best I've had … And Parson's Nashville Hot is up there too. — Mario G.
Hands down, Honey Butter Fried Chicken's "OG" Chicken Sandwich, in Avondale. — Karen J.
Gotta check out JT's Genuine Sandwiches next. Best pork tenderloin sandwich in the game (and have a dang good fried chicken sandwich too). Extra pickles + add a little sriracha and I promise you won't be disappointed. — Christina C.
Please tell me you have tried, or will soon try, the legendary chicken sandwich at Hermosa. It's phenomenal! — Steven B.
The Motherclucker (sandwich) at Cluck-It. Despite the truly terrible names of both resto and item, I have never had a better chicken sandwich and I still dream about my first bite. Unfortunately, I suspect it needs to be eaten on-premise for max enjoyment which understandably is not high on many folks' to-do list right now. — Andrew N.
More from Monica: As I researched recommended chicken sandwiches on the South Side, I also tried and enjoyed: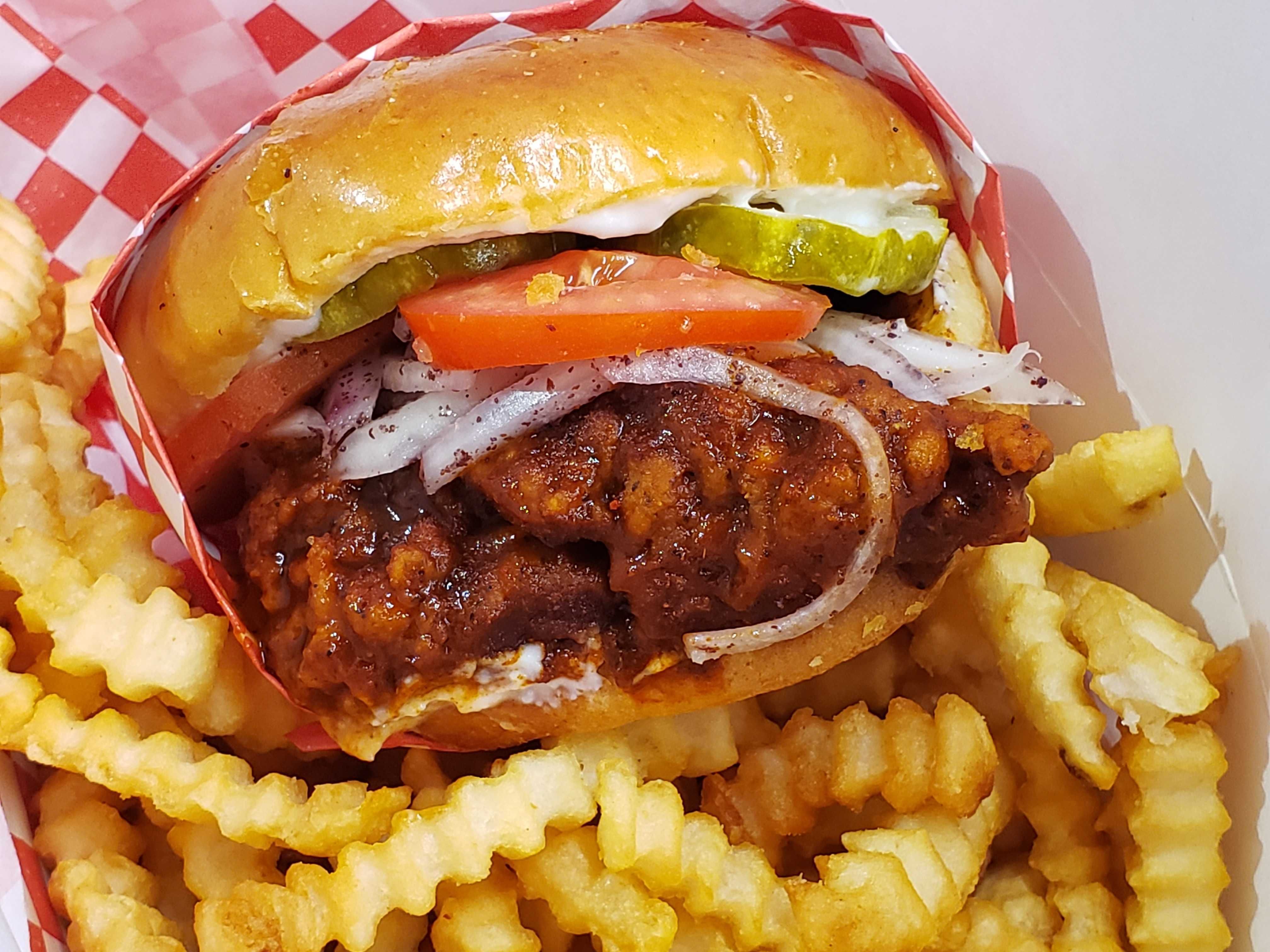 The "Popeye's Ain't Sh*t sandwich ($11) at Chi Chicken and Cones was perfectly fried, juicy and delicious. But the harissa glazed chicken thigh in extra spicy Nashville hot sauce I ordered (my fault) overwhelmed the flavors.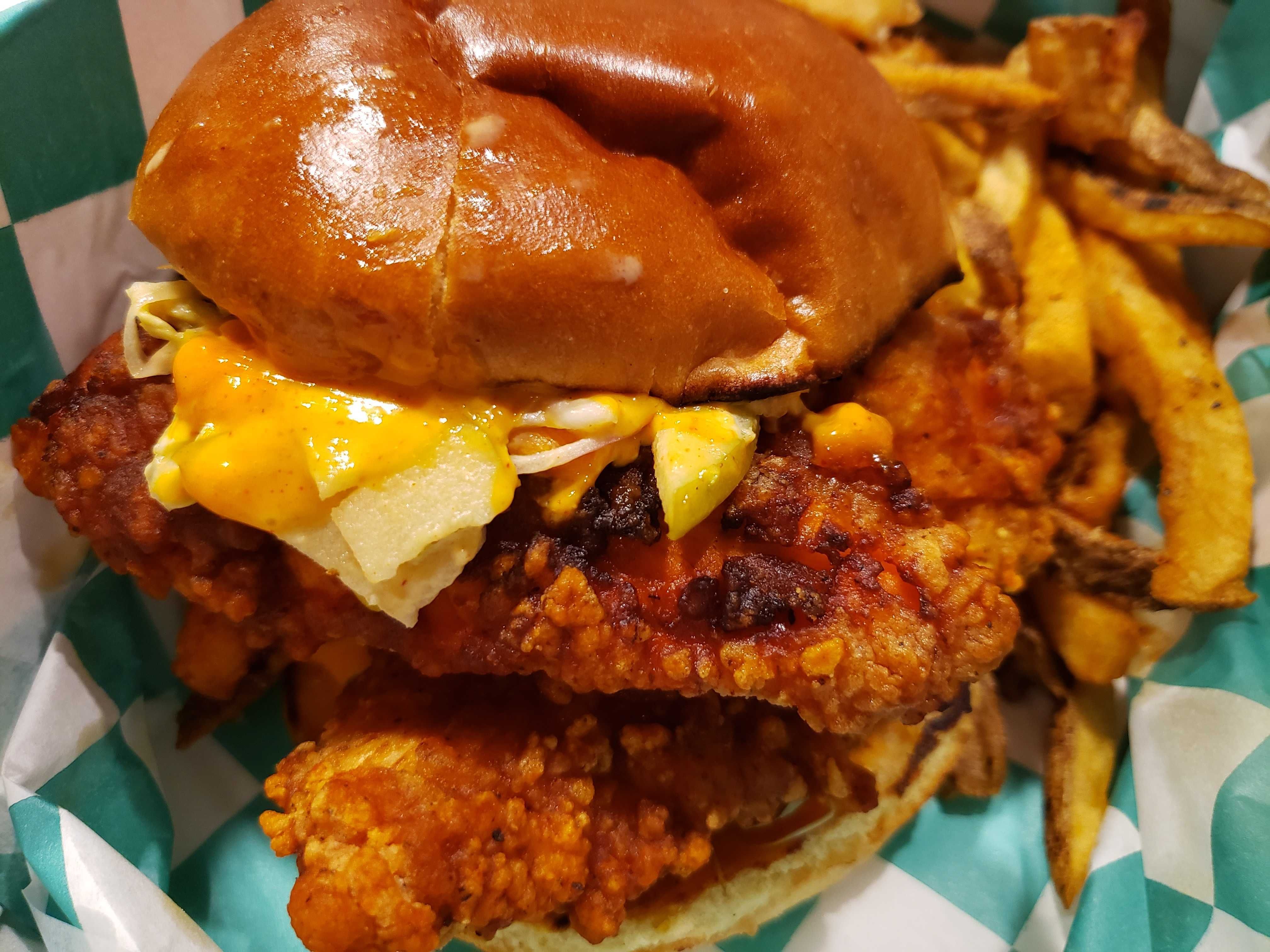 Chicken sandwich ($13) from Pizza Fried Chicken and Ice Cream came with generous lobes of juicy fried chicken on a brioche bun with napa and Asian pear slaw slathered in a bright Korean Fire sauce.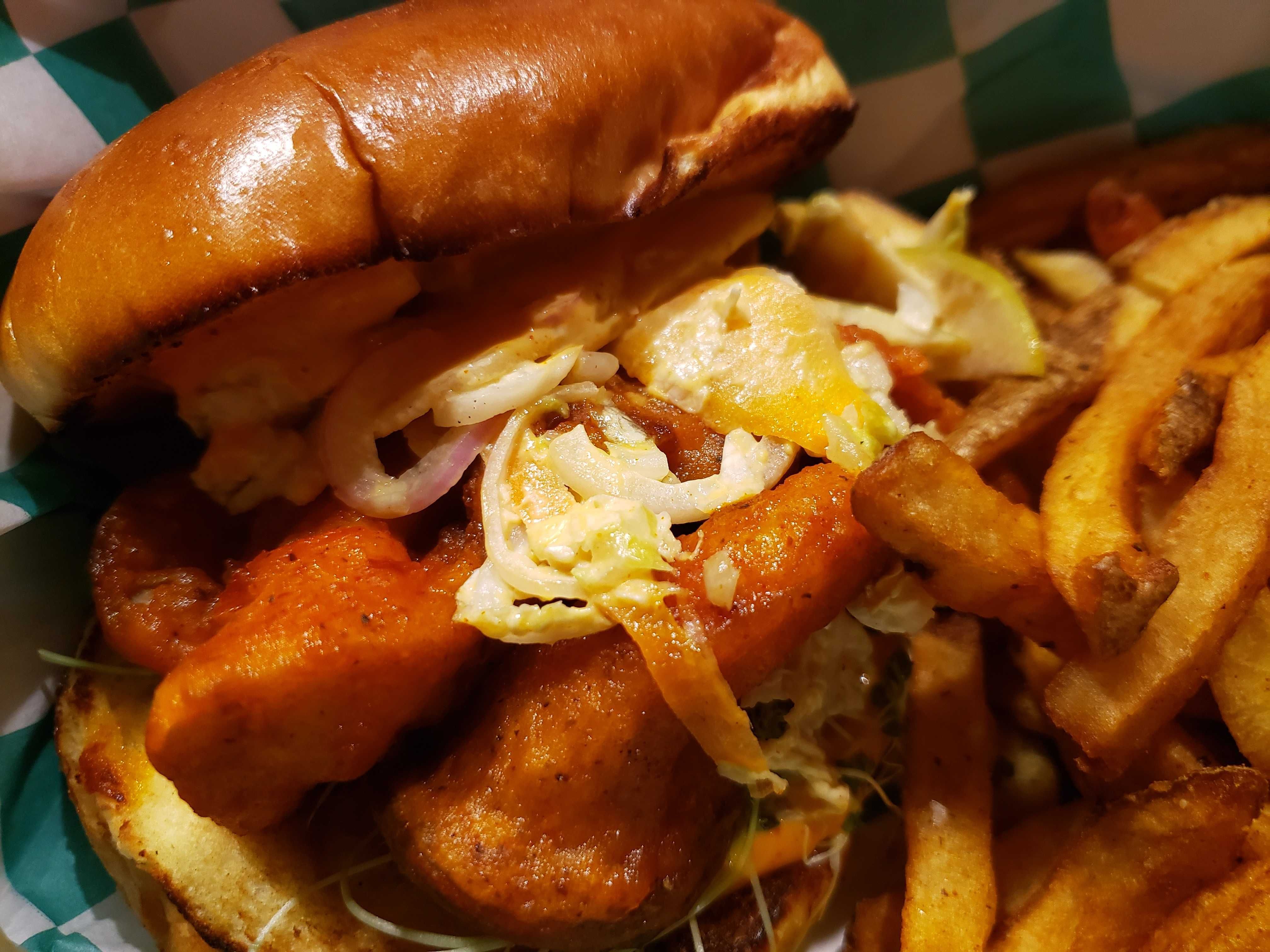 Oyster mushroom sandwich ($13) from Pizza Fried Chicken and Ice Cream came with the same trappings as the chicken sandwich with slightly chewy fried oyster mushrooms. Still quite delicious.
More Chicago stories
No stories could be found
Get a free daily digest of the most important news in your backyard with Axios Chicago.