Your ticket to a secret lakefront art gallery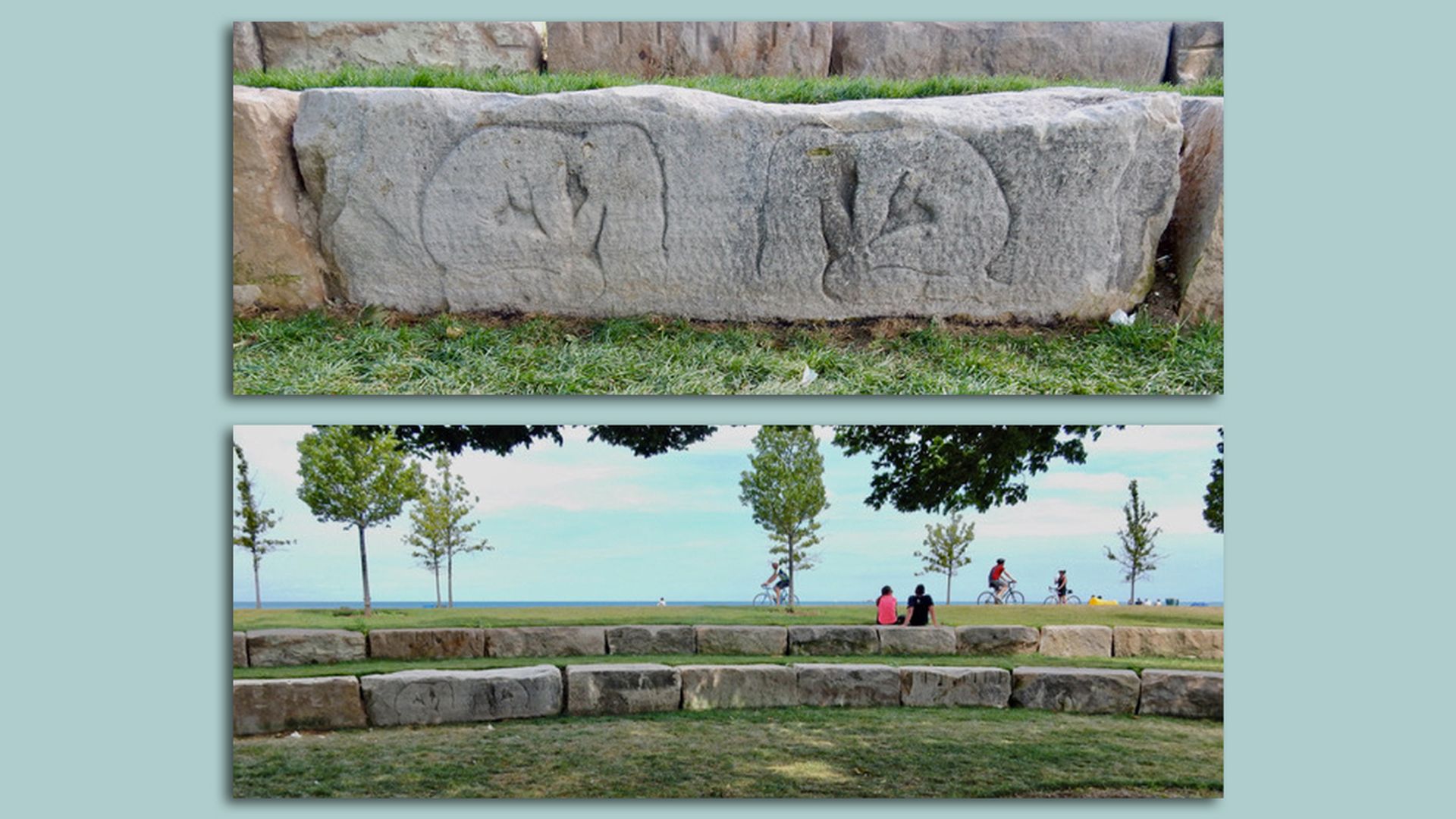 With all the natural beauty on the lakefront, it can be easy to miss the man-made art carved into its limestone blocks.
But writer William Swislow and photographer Aron Packer have meticulously catalogued these works to bring you, "Lakefront Anonymous: Chicago's Unknown Art Gallery."
The book and photography show launches Friday at the 1100 Florence gallery in Evanston.
Why it matters: The carvings represent "a spontaneous social history of Chicago at play and a collective monument to the city's people and their lives at the lake," Swislow tells Axios.
Hundreds of the carvings were lost during recent shore rebuilding, so Swislow fears more will be destroyed in the future.
Details: The art ranges from tiny initials to depictions of full blown mythological scenes.
Most of the artists have been lost to time but Swislow, an outsider/intuitive art collector, tracked down a few including, "two guys who carved their girlfriend's names in the 60s and are still married to them. Perhaps the carvings set [their love] in stone."
Swislow's favorites: When pressed, he offers, "The Hairwashers in the seating area next to the Theater on The Lake at Fullerton Avenue."
He has a "soft spot for the bathing beauty at Foster Beach."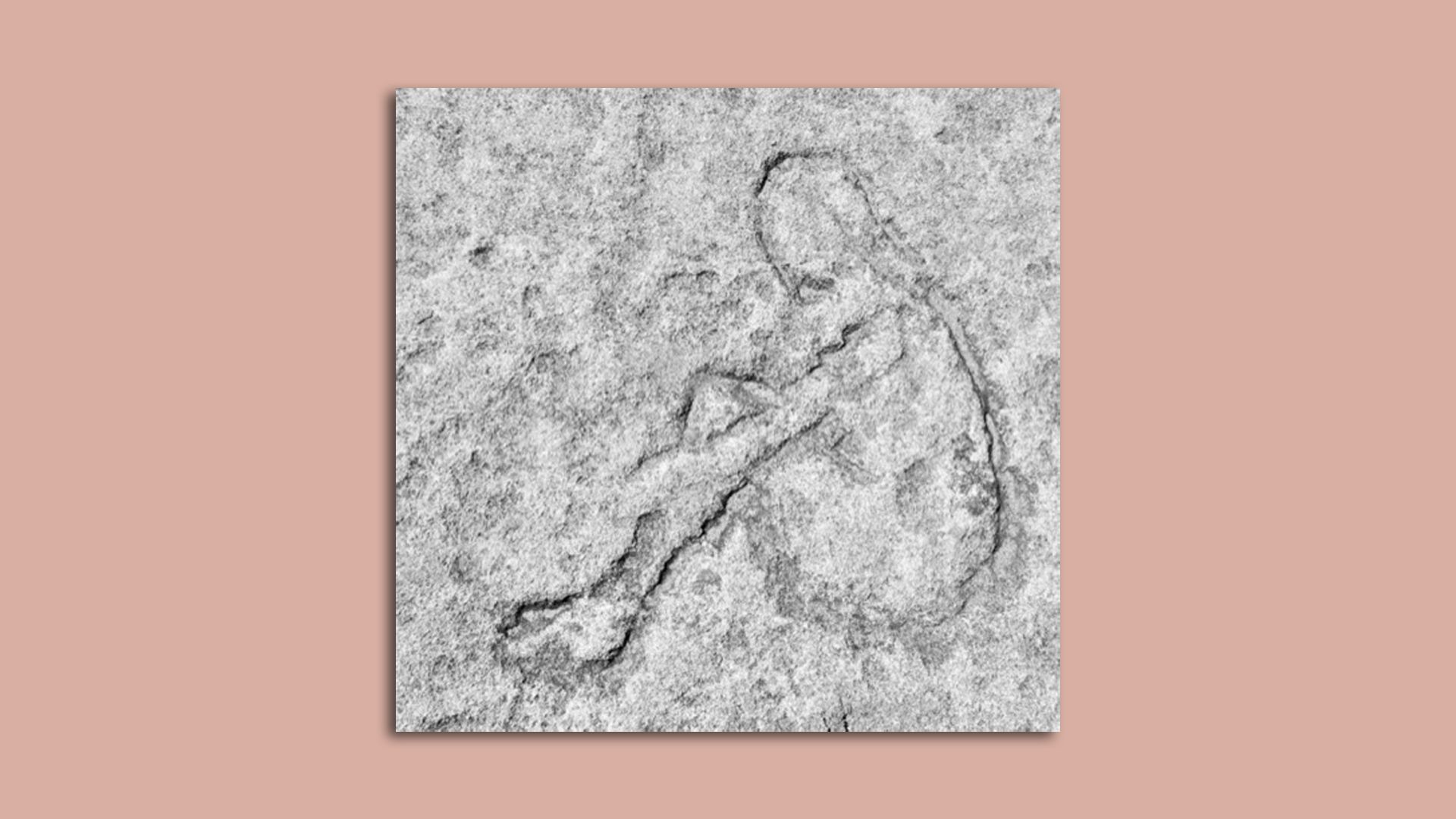 What's next: Swislow led lakefront carving tours this summer for the Edgewater Historical Society and expects to do more through The Center for Intuitive and Outsider Art next spring or summer.
"At the very least the lakefront carvings should be part of the city's cultural heritage that people actually know about."
More Chicago stories
No stories could be found
Get a free daily digest of the most important news in your backyard with Axios Chicago.