CPS policy blocks student access to computer software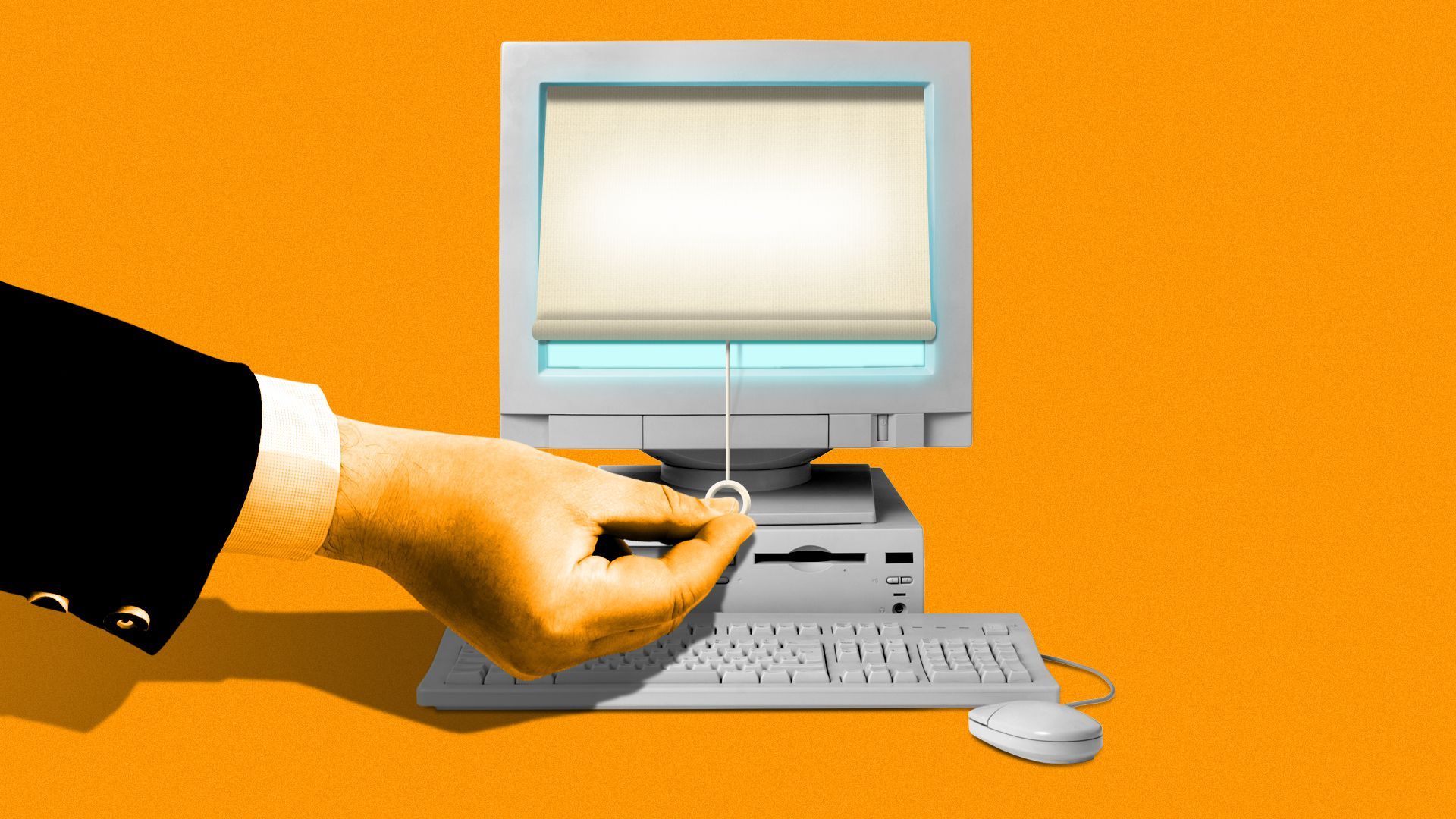 Lane Tech Computer science teacher Jeff Solin is "freaking out" over a Chicago Public Schools policy blocking students from using crucial software for art, design, computer science, math, engineering and journalism classes.
Why it matters: The issue stems from CPS' particular interpretation of a new state law called SOPPA. Effective July 1, the law aims to protect student privacy by putting requirements on the makers of student software.
Most districts have approved software for use through standard data sharing agreements but CPS has created extra stipulations that many software firms can't or haven't met. This means students in Wilmette can use software Chicago students can't.
"We know that our students are going to be hurt by this policy and it's going to increase the technology gap," Solin tells Axios.
State of play: Several programs, including those by software giant Adobe, are now blocked. More could be blocked any day, though CPS is not saying when.
What they're saying: Student journalists are decrying the loss of their newspaper software used by 194 other schools in the state.
"Right now teachers are blocked from using the best available tools and curriculum for reasons that simply do not make sense," Professor Dale Reed of the Chicago Computer Science Teachers Association said at last week's school board meeting.
Co-architect of the SOPPA law Cassie Cresswell tells Axios she's "distressed" by the way CPS is interpreting the law.
The other side: CPS officials confirm that students have already "lost access to Adobe software and other platforms."
CPS spokesperson Sylvia Barragan tells Axios, "We are currently working with these [software] vendors toward a solution."
What they want: Reed calls for CPS to decouple SOPPA compliance from a "vendor approval" process meant to vet companies selling to the district rather than offering free software.
He also urges CPS to join the Illinois Student Privacy Alliance (ISPA), a consortium of 791 districts that share SOPPA compliance resources.
Students want to know why they can't use their newspaper software but CPS is still using an unapproved Aspen program for grading.
CPS officials did not respond to questions about these three demands.
More Chicago stories
No stories could be found
Get a free daily digest of the most important news in your backyard with Axios Chicago.