The Fix: How to improve Chicago composting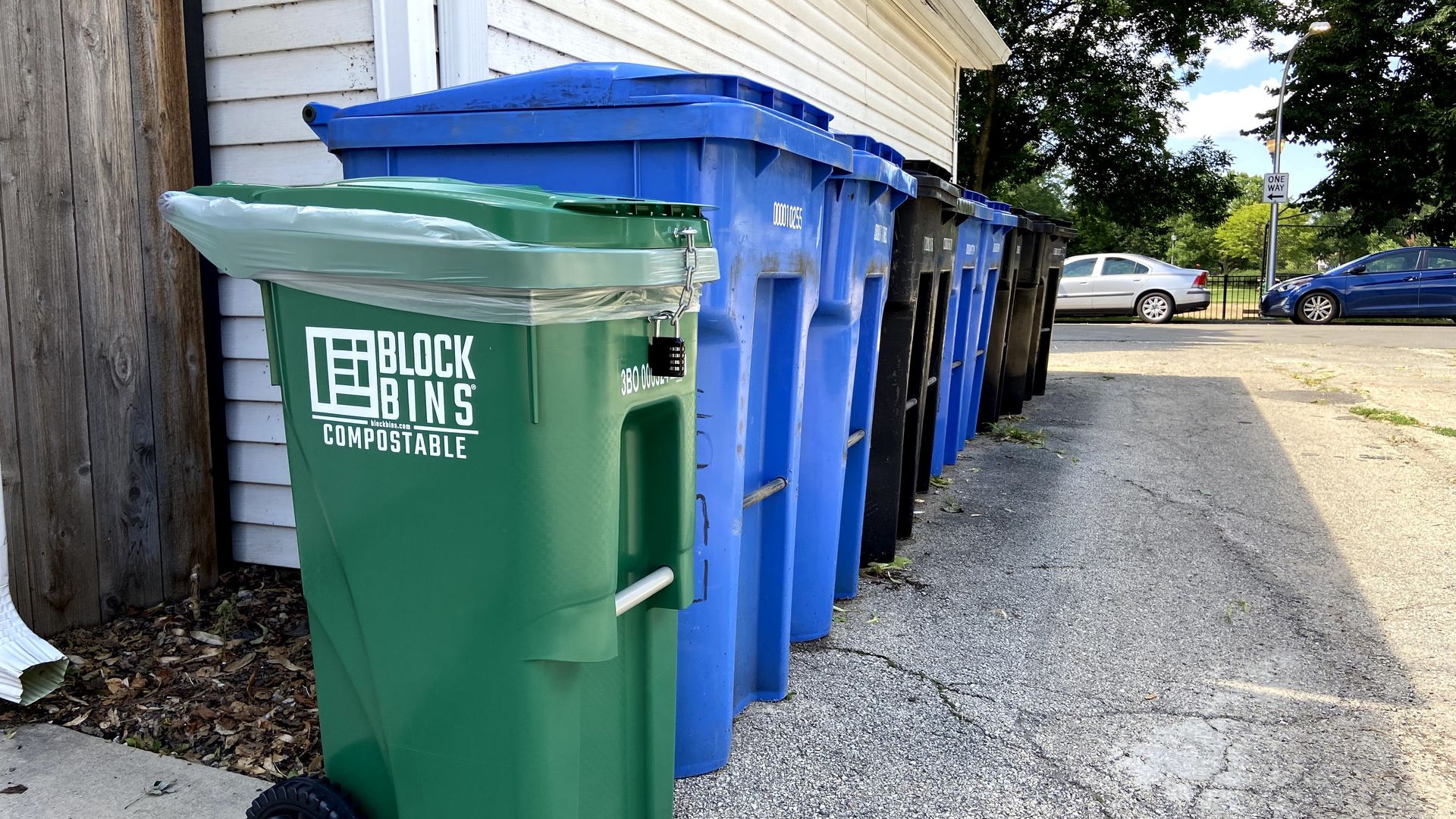 Today we launch The Fix, a feature spotlighting possible solutions to big Chicago problems.
The problem: More than 90% of Chicago waste goes to a landfill instead of being recycled or composted.
About 20% of that waste by weight is organic, like food and plants, that could be composted.
Why it matters: When you send organic waste to the landfill it creates powerful greenhouse gasses that drive climate change. But when you send it to be composted it creates material that can be used to enrich the soil.
State of play: Chicago already has private composting services that pick up buckets of food scraps from homes, but they cost at least $15 a month for monthly pick ups and most are for individual homes.
The fix: Block Bins, which "allows residents to share bins and create their own community drop-off points to deposit food scraps," founder Dane Christiansen tells Axios.
"And proprietary software aids in route planning, making collection more efficient and thus reducing costs both to the environment and subscribers...They can be placed near homes, in alleys and in building lobbies."
The cost: Fees start at about $10 a month, which makes it the least expensive service in the city.
The track record: Over the last 18 months, Christiansen says, "Block Bins has placed 500 lifetime bins across 29 of Chicago's 50 wards - and the service is growing. To date, Block Bins has diverted more than 500,000 pounds of food scrap from landfills."
What's next: The company is working on a process to collect "hard-to-recycle plastics in Chicago, while looking at exporting the service to municipalities across the country."
Check blockbins.com to see if there is already a bin on your block.
📬 Have a potential fix for a big Chicago problem? Send it to [email protected], preferably broken into small chunks that fit into the categories above, and we might feature it.
More Chicago stories
No stories could be found
Get a free daily digest of the most important news in your backyard with Axios Chicago.