How to deal with those pesky yellow jackets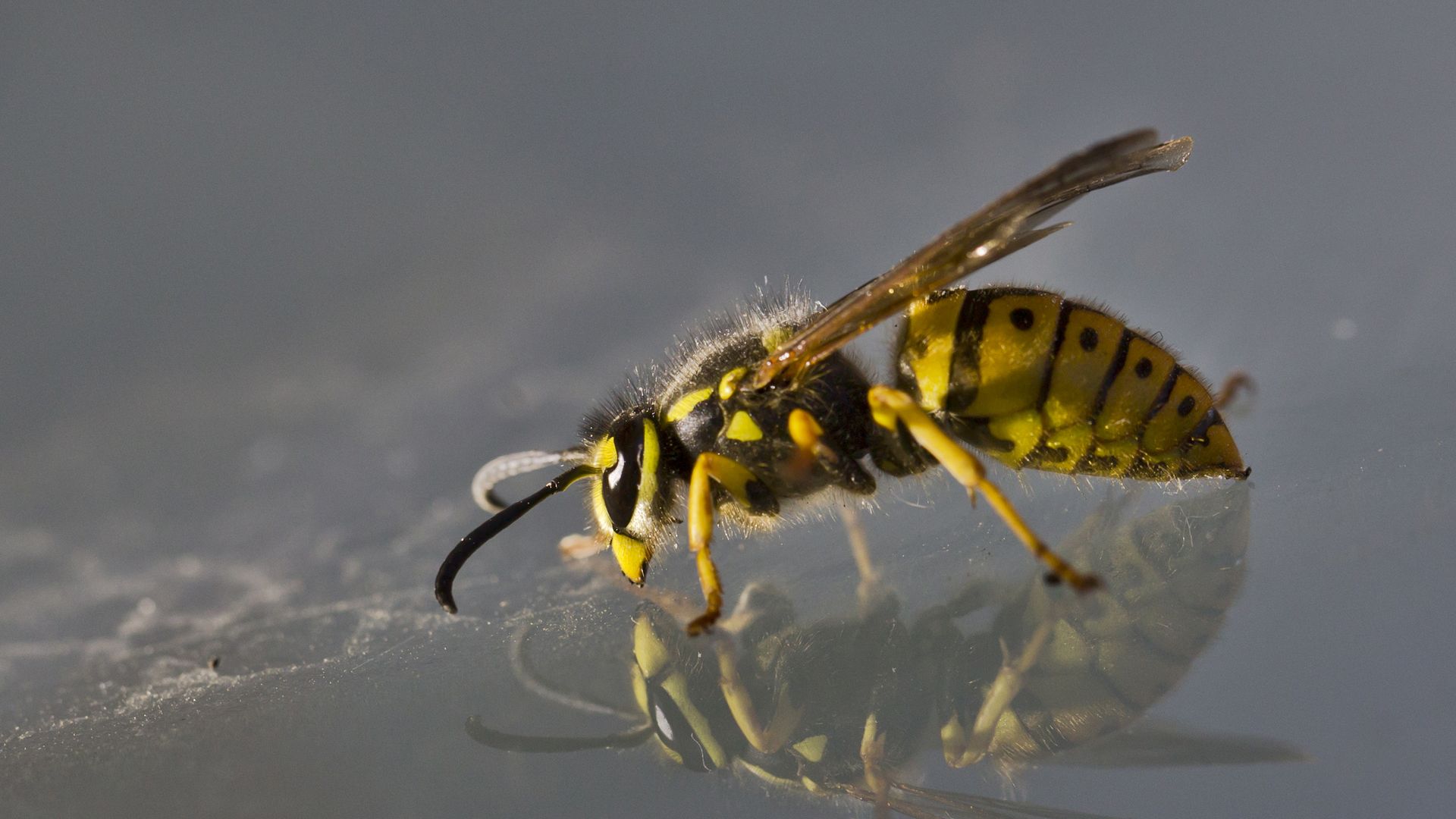 If you've eaten outside lately, you've probably experienced yellow jackets getting all up in your business. So what should you do?
"Do not under any circumstances swat them or move in an erratic manner," entomologist May Berenbaum tells Axios, "because that will lead to defensive behavior" like stinging, which they can do multiple times.
Why it matters: Yellow jackets are a staple of early fall outdoor life, but even more so with increased COVID-era al fresco dining.
Why so mean? Yellow jackets are going through stuff right now, explains Berenbaum, an entomology professor at the University of Illinois at Urbana-Champaign.
"[In the fall] food supplies are dwindling, the flowers are disappearing, caterpillars are in short supply," and the only yellow jackets that survive winter "are fertilized queens, and everybody else dies."
"So that's why they're around people," she says. "They're desperate for food and their lives are collapsing."
Go deeper: Berenbaum's tips to avoid yellow jackets:
Cover outdoor food and garbage cans.
Try decoy attractants containing acetic acid — like bowls of vinegar or kombucha with a little dish liquid — several feet away.
Walk calmly away if you can.
Don't wear attractive bright colors or strong perfumes, "because they're very sensitive to smell."
Don't leave open cups of apple cider around, "because they will sting you if you attempt to swallow them."
Be smart: An Internet tip suggests repelling them with a dryer sheet under your tablecloth, to which Berenbaum says, "I've not seen any literature saying that's effective. I'm dubious."
More Chicago stories
No stories could be found
Get a free daily digest of the most important news in your backyard with Axios Chicago.