Childhood obesity rates better but not great in Illinois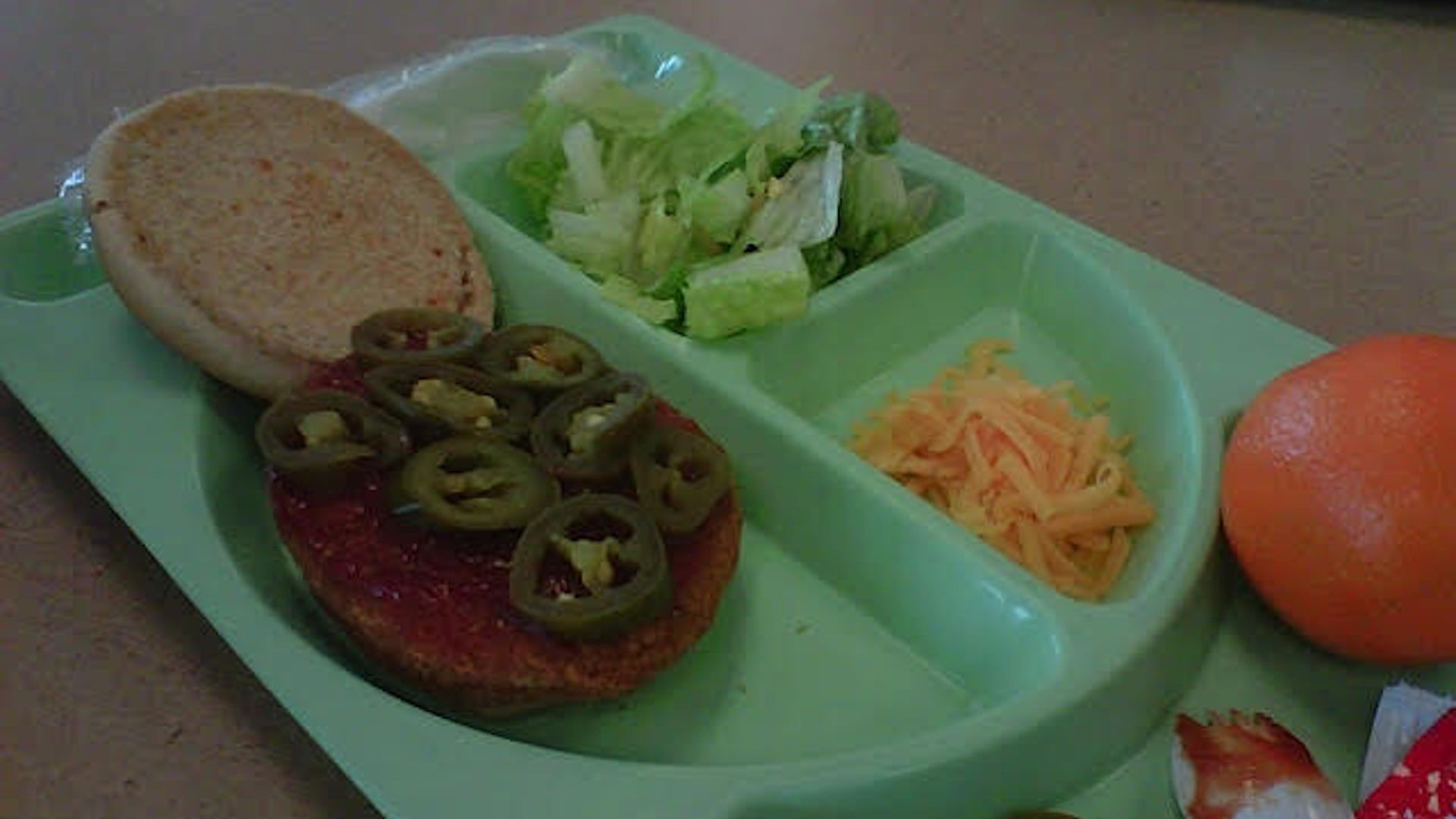 Illinois ranks in the top third when it comes to high childhood obesity rates, according to a report released today by the Robert Wood Johnson Foundation (RWJF). But it's a big improvement from the state's ranking a decade ago.
Context: In 2009 Illinois ranked 4th worst in the nation for childhood obesity among kids 10-17. But today the state is No 16. Our rates fell from 20.7% to 17.4%, still above the national average of 16.2% but much improved.
Why it matters: Childhood obesity is estimated to cost $14 billion in direct health expenses annually in the U.S. and has ramifications for a child's ability to attain a healthy weight later in life.
Policy fixes: The RWJF recommends better obesity data collection, improved health care and expanded access to public nutrition programs including school lunches.
But Monica's past reporting on school lunches found that the most popular entrees in CPS have long been highly processed foods that health authorities say are unlikely to lead to healthful diets.
What's next: Monica has seen some new items on CPS menus — like "Lentil Joe" sandwiches — that make her hopeful things are changing. So she submitted a FOIA request to get the latest CPS school lunch data. Stay tuned.
Go deeper: The demographics most affected are African American, Latino and Native American kids, especially in low-income communities. Their childhood obesity numbers are about double those found in Asian American, white and high-income families.
Jamie Bussel of RWJF says this is linked to structural racism that affects laws, housing, policy and access to quality health care.
"If we don't [address] these fundamental [issues], we're not going to make progress on health equity in America and we're certainly not going to make progress on addressing childhood obesity," Bussel said during a virtual press conference Tuesday.
Geographic highs and lows: Kentucky topped the list with 23.8% childhood obesity while Utah showed the lowest levels with 9.6%.
The intrigue: The numbers for this report come from the 2019-2020 National Survey of Children's Health. But more recent national data from electronic health records indicate that the pandemic may have ushered in a significant rise in childhood obesity among children, ages 2 to 19.
More Chicago stories
No stories could be found
Get a free daily digest of the most important news in your backyard with Axios Chicago.