Chicago native Patricia Smith wins major poetry honor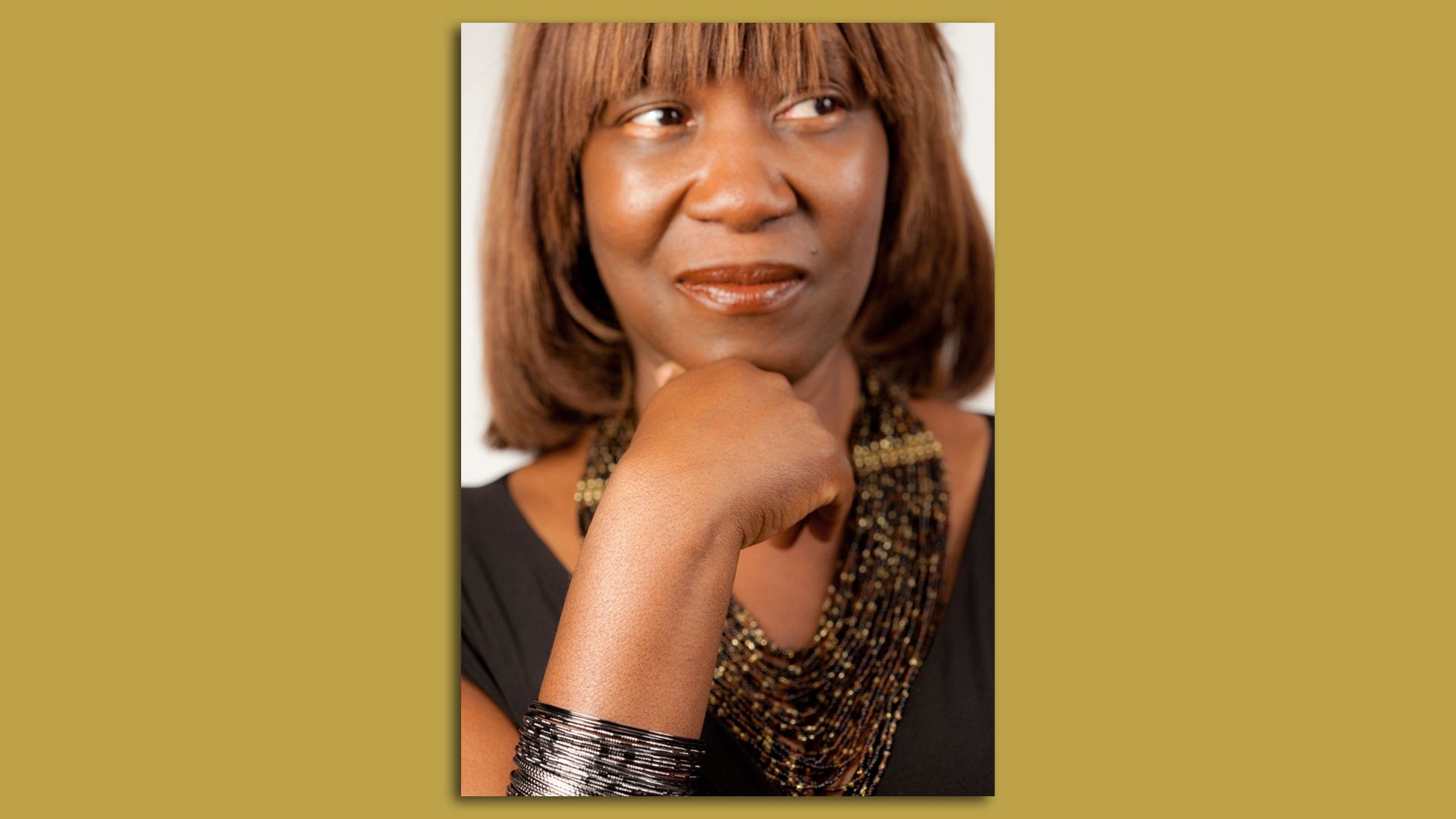 Next week, Patricia Smith will receive the Poetry Foundation's Ruth Lilly Poetry Prize, one of the highest honors in American poetry.
Why it matters: The $100,000 Ruth Lilly Poetry Prize is a big deal in itself. But it's even more impressive considering the Chicago-born professor launched her poetry career, not as an academic poet, but as a contestant in the Uptown Poetry Slam.
Smith grew up in Chicago and attended Schurz High School. She was working as a reporter for the Sun-Times in the '80s when she performed slam poetry for the first time.
"It was frightening," she tells Axios of her first forays on stage in the mid-80s. "All of a sudden, the things that you've written down that you thought were kind of personal…you had a chance to share with a roomful of strangers.
The intrigue: Performance poetry is not the typical starting point for poetry award winners. Smith, a four-time National Poetry Slam Champion, says she felt for years that "imaginary chasm" between academics and performance poets, those who wrote first for the page and those who wrote first for the ear.
"We were all working with language," she says. "But some people were getting grants and great teaching jobs….while [performance poets] had these big audiences and a stage but we also had other jobs."
Some in the academic camp "had this idea that we were really actors, that there was something magical that we were doing that didn't really involve a poetry writing skill. And I think that idea kept us back for a long time."
The bottom line: As the author of eight volumes of poetry, including "Incendiary Art" and "Blood Dazzler," and the winner of multiple national writing awards, Smith has proven that poets who start at a slam can hold their own with those who start with an MFA (though Smith also earned one of those later on in her career).
This year's Ruth Lilly Poetry Prize only reinforces that.
The latest: Today, Smith lives in New Jersey, working as a full professor at CUNY Stonybrook and a lecturer at Princeton University. She is also working on a crime novel that takes place during Hurricane Sandy.
The Chicago food question: What does she miss?
"I miss my dipped Italian beef with extra giardiniera. But no one hereabouts knows what I'm talking about," she says. "Also, in the semi-dessert category — sour pickle with peppermint stick shoved in its innards."
She is referring, of course, to the famous Side Side peppermint pickle. Does anyone know anybody who still sells them?
Background: After working at the Chicago Sun-Times, Smith went on to write a celebrated column for the Boston Globe in the '90s. Her career there ended in a way she's not proud of and would like to put behind her.
🗯 Monica's thought bubble: Smith's brilliant success as a creative writing professor, Guggenheim fellow and nationally celebrated poet is a testament to Chicago talent, resilience and amazing second acts.
More Chicago stories
No stories could be found
Get a free daily digest of the most important news in your backyard with Axios Chicago.