Aurora mall lures Asian foodies to Wayne's World burb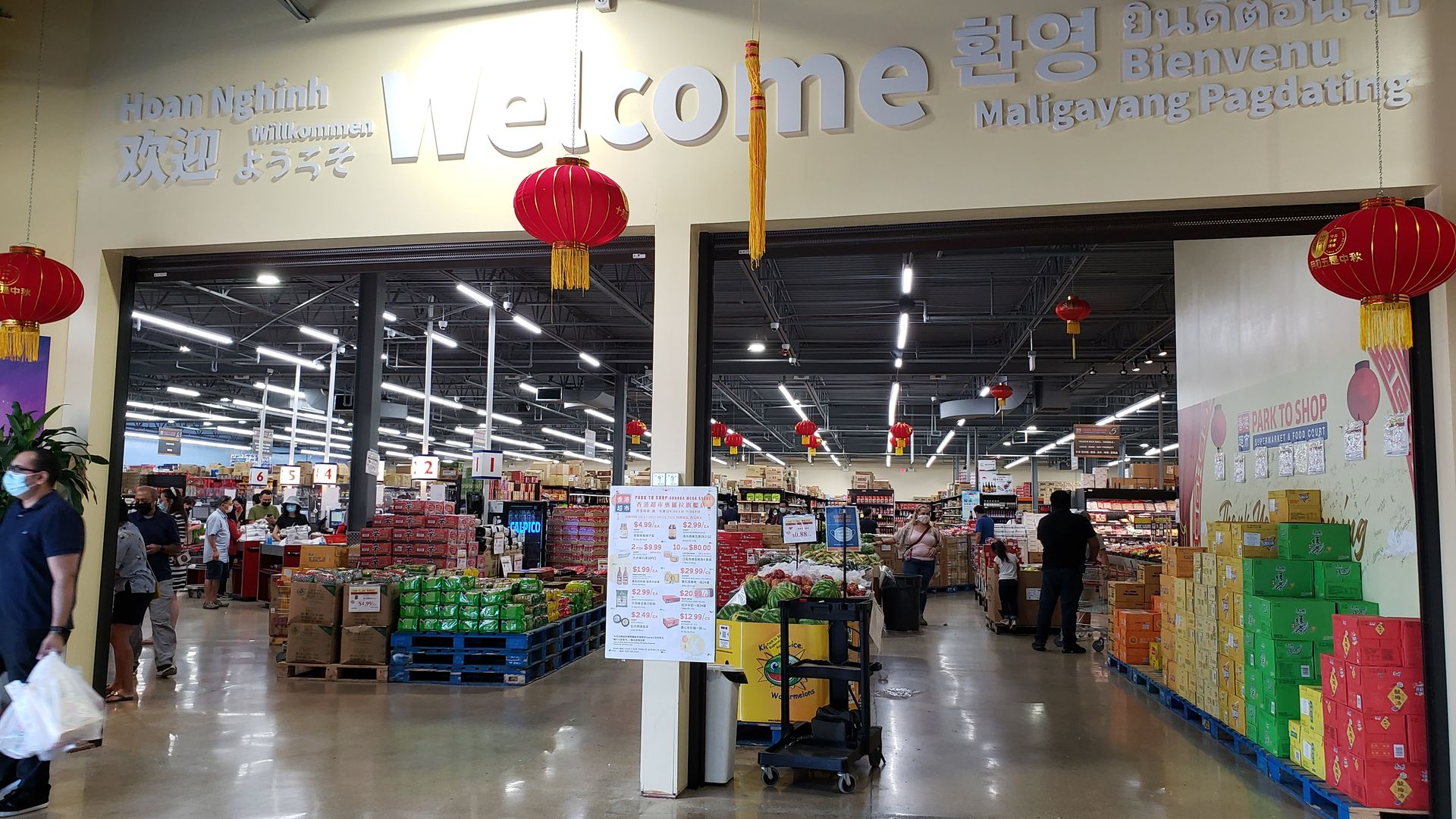 Could Aurora, Illinois create one of the largest Asian lifestyle centers in North America? That's the aim of Pacifica Square developers, the Windfall Group who've lured an impressive array of businesses to the suburb over the last two years.
Why it matters: Aurora has long been known for things like "Wayne's World" and good Mexican cuisine. But Asian food? Not so much. So Monica took a 1-hour trip west to check it out.
First look: From the parking lot, the "square" looks like a bunch of new Asian businesses landed in the old Yorkshire Plaza mall.
Outposts of Lao Sze Chuan, Strings Ramen, Levee Karaoke & BBQ and Hyderabad House surround the parking lot.
Anchoring the whole thing is a huge Asian grocery store next to a 10-stall food court.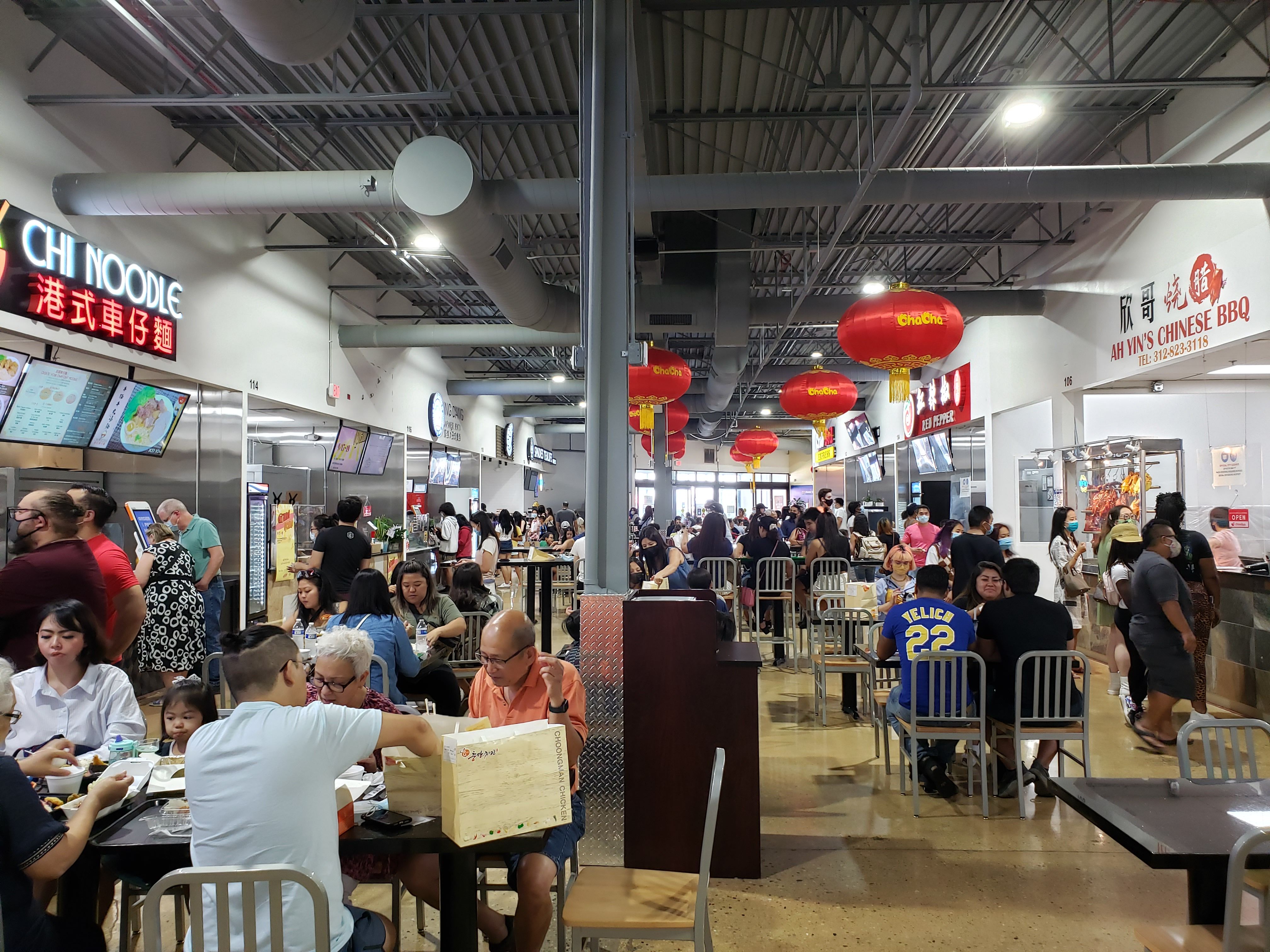 The Asian food court is the biggest we've seen in Illinois with offerings like Southeast Asian Cajun seafood, Chinese noodles, Hong Kong bbq, Japanese bento boxes, Korean chicken, East Asian baked goods, boba tea and Taiwanese night market food.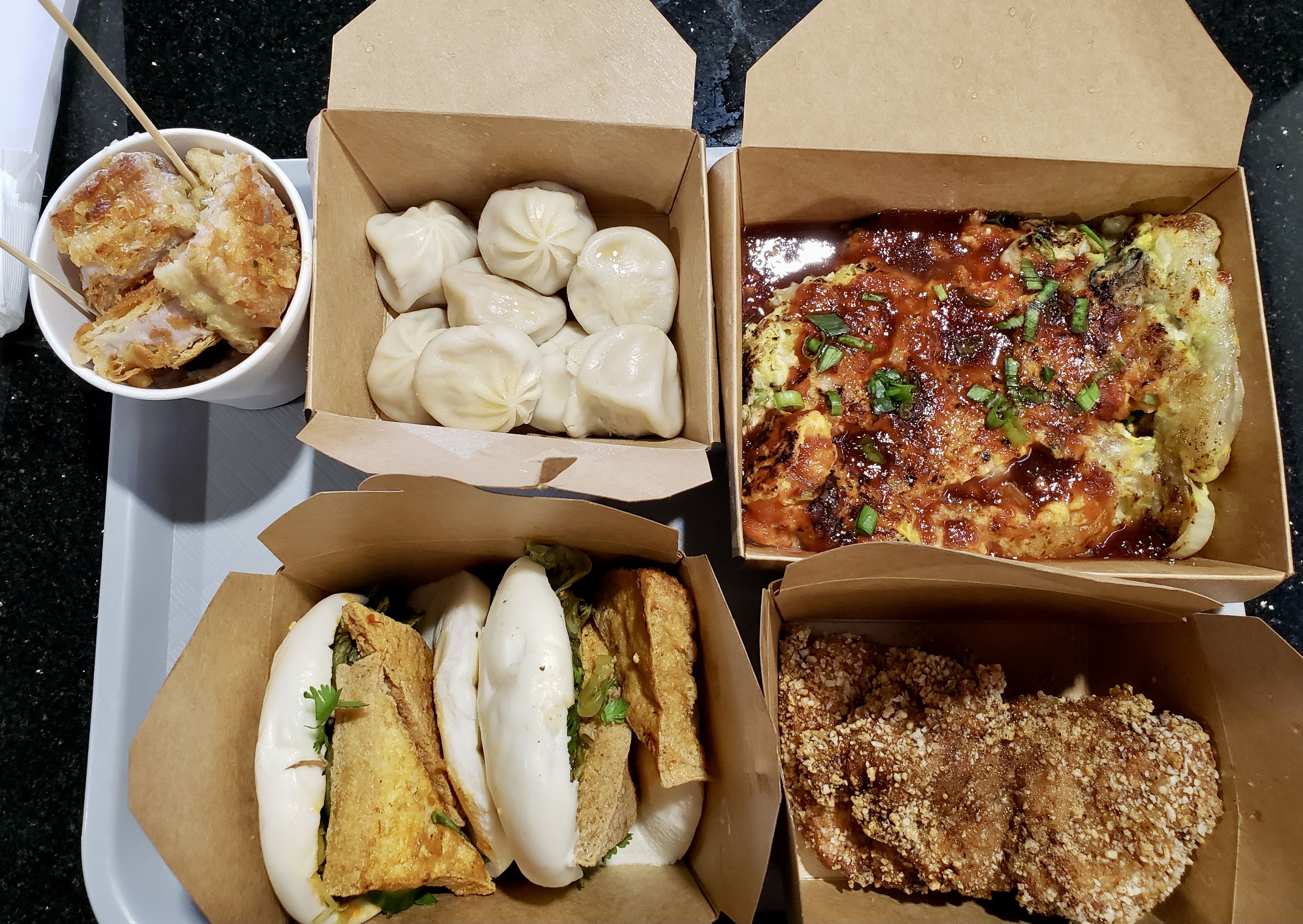 Best bites: Juicy soup dumplings ($8) and mashed taro fritters on a stick called taro bites ($4), both from the Lisa's Bistro Night Market stall.
Biggest disappointment: Soggy chicken cutlets ($9) and a goopy oyster omelet ($15) also from Lisa's. Tofu sliders (also available with pork belly) tasted like, well, fried tofu on bread. Monica's daughter ordered them. Sorry.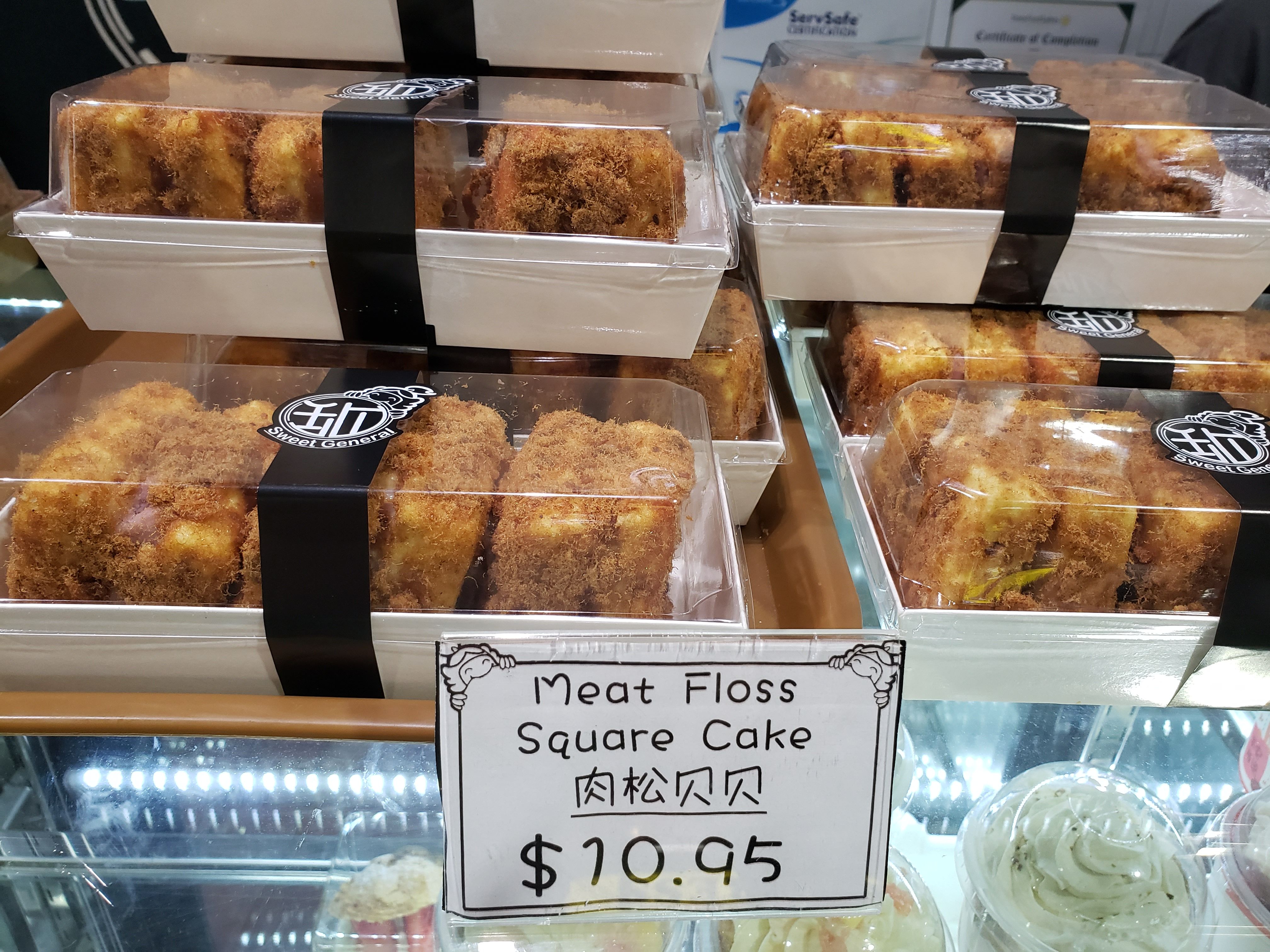 Most intriguing bite: The meat floss square cakes from Sweet General bakery feature coconut and taro paste between sponge cakes, cloaked in salty pork floss. Like Twinkies rolled in pork flavored poodle hair, they're Monica's new sweet-salty addiction.
The anchor store: An enormous location of the Midwest Asian grocery chain Park to Shop. The selection leans Chinese-centric, but features Asian food from all over the continent and rivals the area's biggest Asian stores in size and selection.
The verdict: The Chinese-American Windfall Group may not have built the biggest Asian center in North America yet, but with 15 restaurants and at least one huge grocery store, they've created a great day trip for Chicagoans who dig Asian food.
And for the growing Asian population in DuPage County — especially in Oak Brook, Glendale Heights and nearby Naperville — they've created a much more convenient shopping and eating experience than going to the city.
What's next: The Windfall Group predicts, on its website, that with "future phases [of the development], Pacifica Square will become one of the biggest Lifestyle Centers in North America, and an ASIAN COOL cultural destination for its customers and visitors."
More Chicago stories
No stories could be found
Get a free daily digest of the most important news in your backyard with Axios Chicago.