Chicago's poopiest beaches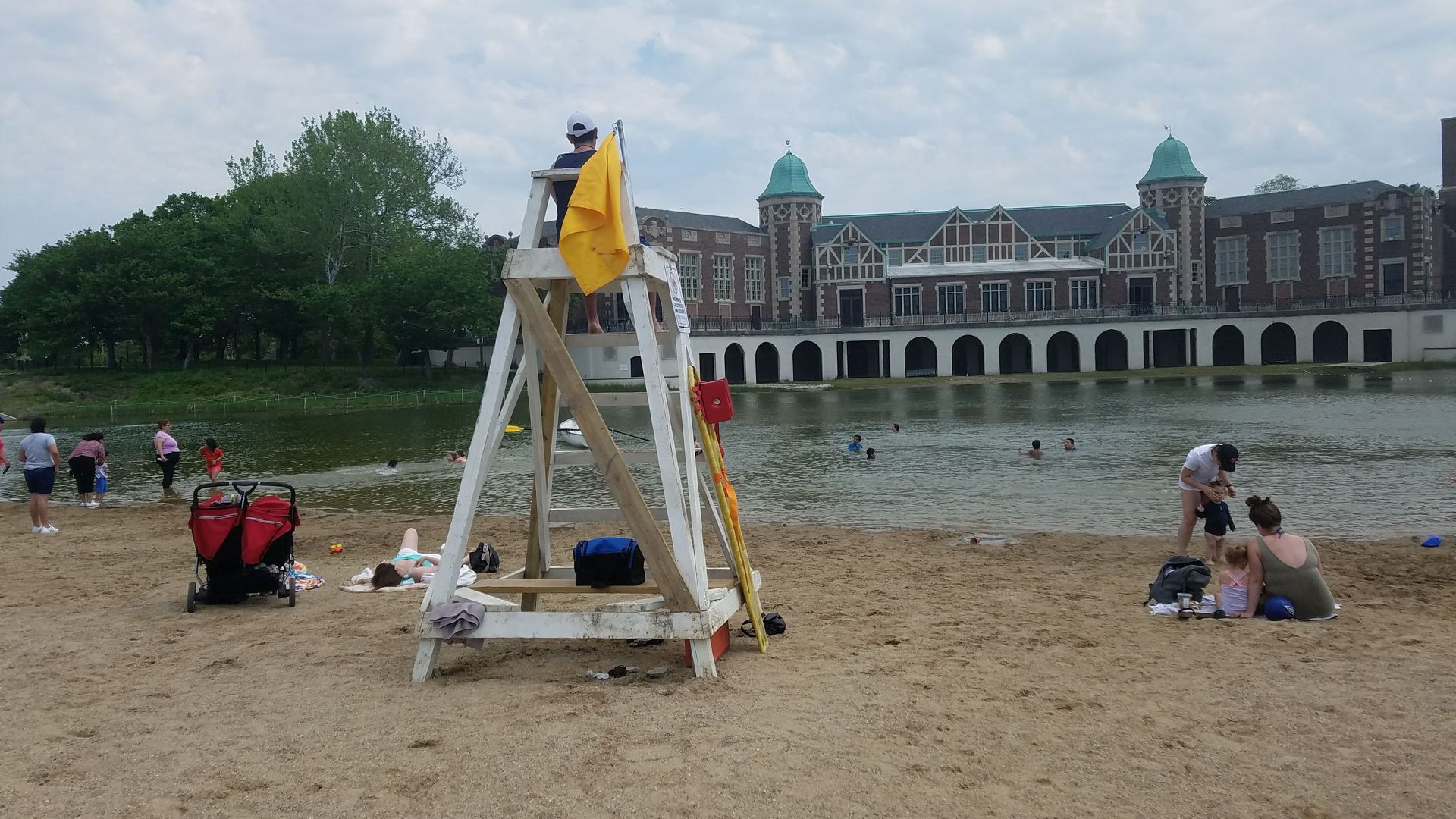 Fecal bacteria in Chicago beach water got bad enough to trigger safety warnings 16% of the time this summer.
Beaches with the best and worst records stayed pretty steady compared to previous years, according to city data analyzed by Axios.
Why it matters: Chicago is expected to stay in the 70s all week, making swimming tempting — if not legal. And since the city stops testing the water on Labor Day, there are no official warning flags to tell you when fecal levels (measured through concentrations of enterococci bacteria) get dangerous.
Context: During the summer, the city posts a yellow flag when enterococci levels hit 1,000 CCE (calibrator cell equivalents) or higher. It means swim with caution because people could get sick at that level.
The latest: 2021 data showed that water at Humboldt Park, Montrose, and 63rd Street beaches tied for the most days with elevated enterococci levels (at 17 days each).
Zoom in: Humboldt Park fared worst overall with both the highest percentage of elevated days (26%) and the highest reading of 118,370 — more than 118 times higher than the warning limit.
The Humboldt Park beach has a long history of bacteria issues and it's a special case for a few reasons.
It's the only beach not located on Lake Michigan — essentially an inland pond.
It registered elevated levels 26% of the time, but it was open only about half as many days as the rest of the beaches and therefore tested less.
Still, that 118,370 CCE reading, on Aug. 19, is scary stuff — especially because park officials almost never close a beach for fecal readings.
Officials made an exception and closed Humboldt that day.
"We were not able to definitively identify a source, although anecdotally many geese and dogs were observed at the beach," spokesperson Michele Lemons told Axios.
More Chicago stories
No stories could be found
Get a free daily digest of the most important news in your backyard with Axios Chicago.