MARTA's Five Points vision needs more work, council members say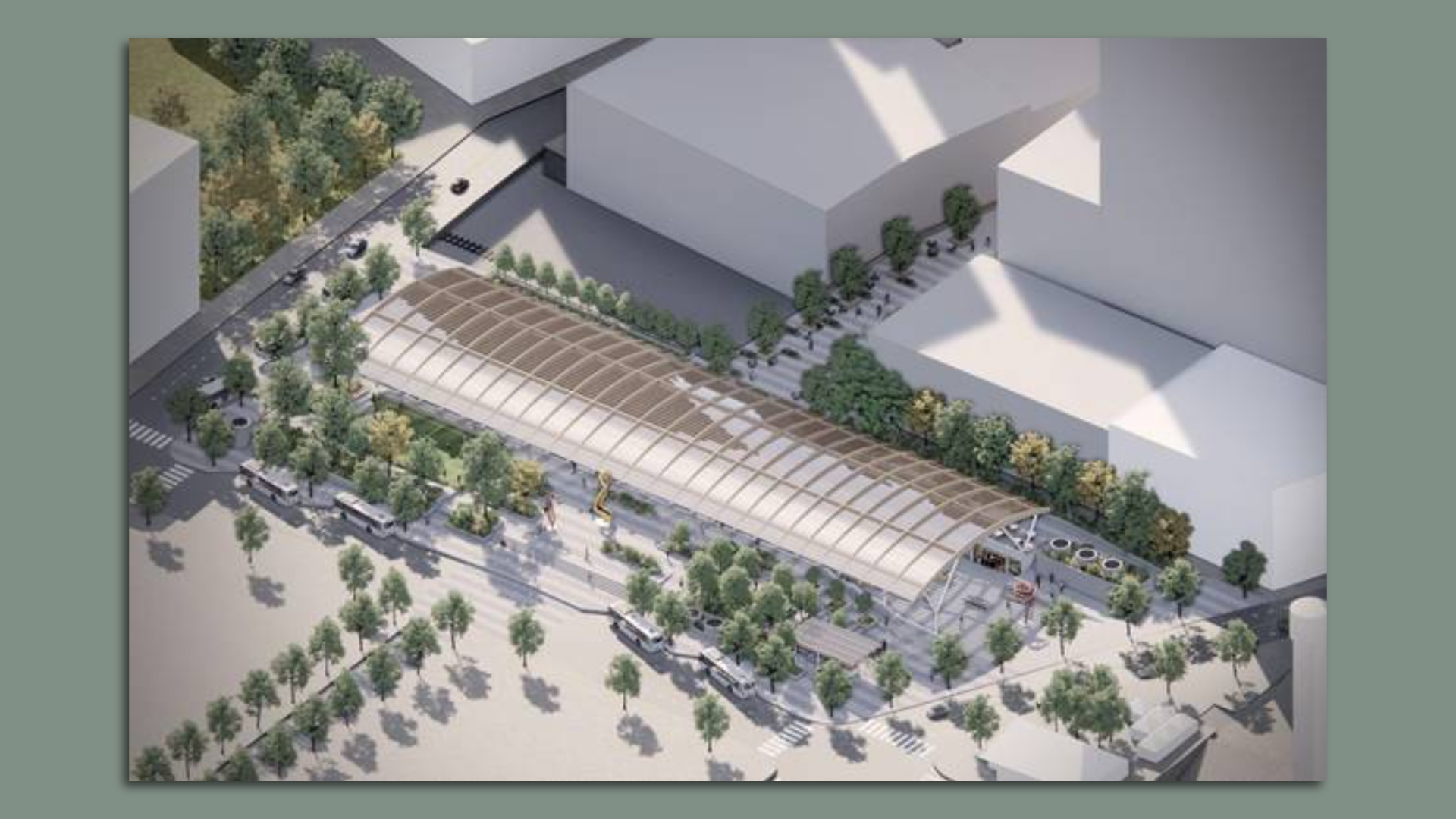 Atlanta City Council members who represent the heart of Downtown want MARTA to revisit the roughly $200 million redesign of the Five Points station, arguing the current plan creates roadblocks for pedestrians and cyclists and falls short of a bold central transit hub.
Why it matters: The more than 40-year-old Downtown station — the only place where all MARTA rail lines converge — is one of the most ambitious projects on the transit agency's to-do list and will be a beehive of activity when Atlanta plays host to some 2026 World Cup games.
Yes, but: For decades after the World Cup, the station will serve the fast-changing neighborhood primed for more than $6 billion in public and private investment.
Catch up quick: This past August, MARTA announced the long-overdue makeover of the central station. Agency reps presented more than a dozen concepts, all of which call for removing the Brutalist canopy and creating an open space.
Details: In a letter Wednesday to MARTA and Mayor Andre Dickens, Council members Jason Dozier and Amir Farokhi say the preferred vision that the transit agency is circulating among city and civic leaders — which includes seven on-street bus bays around the plaza — doesn't jibe with Atlanta's pedestrian and cyclist-friendly vision for the area.
"Crossing between the planned Summerhill [bus rapid transit] and the Five Points Station or traveling between planned developments will involve walking through a physical barrier of idling buses," write the council members, who also want MARTA to re-engage the public about the station design.
Farokhi and Dozier want MARTA to consider running buses below street level or elsewhere on or near the property.
State of play: Don't rush the design and construction of one of the most important public transit projects just for the World Cup, Farokhi and Dozier write.
Instead, "[s]maller scale, cheaper investments can be made in Five Points in the short-term while appropriate design and engineering is done to create a transformed station that prioritizes livability."
"We worry that the current design will be approved for expediency's sake only to hit snags in engineering and construction, ultimately rendering it inoperable during the World Cup — a brief 32 months from now."
The other side: In a statement, Keli Davis, MARTA's director of facilities program management said the preferred design — known as "9A" — preserves the existing community garden and Soccer in the Streets' mini-pitch, follows the Atlanta City Design Plan and creates opportunities for new retail and public spaces.
The concept "is the design that best meets the needs of the various stakeholders, including members of the downtown development community, the City of Atlanta, and MARTA's transit customers," she said.
More Atlanta stories
No stories could be found
Get a free daily digest of the most important news in your backyard with Axios Atlanta.