"Cop City" and the language of protest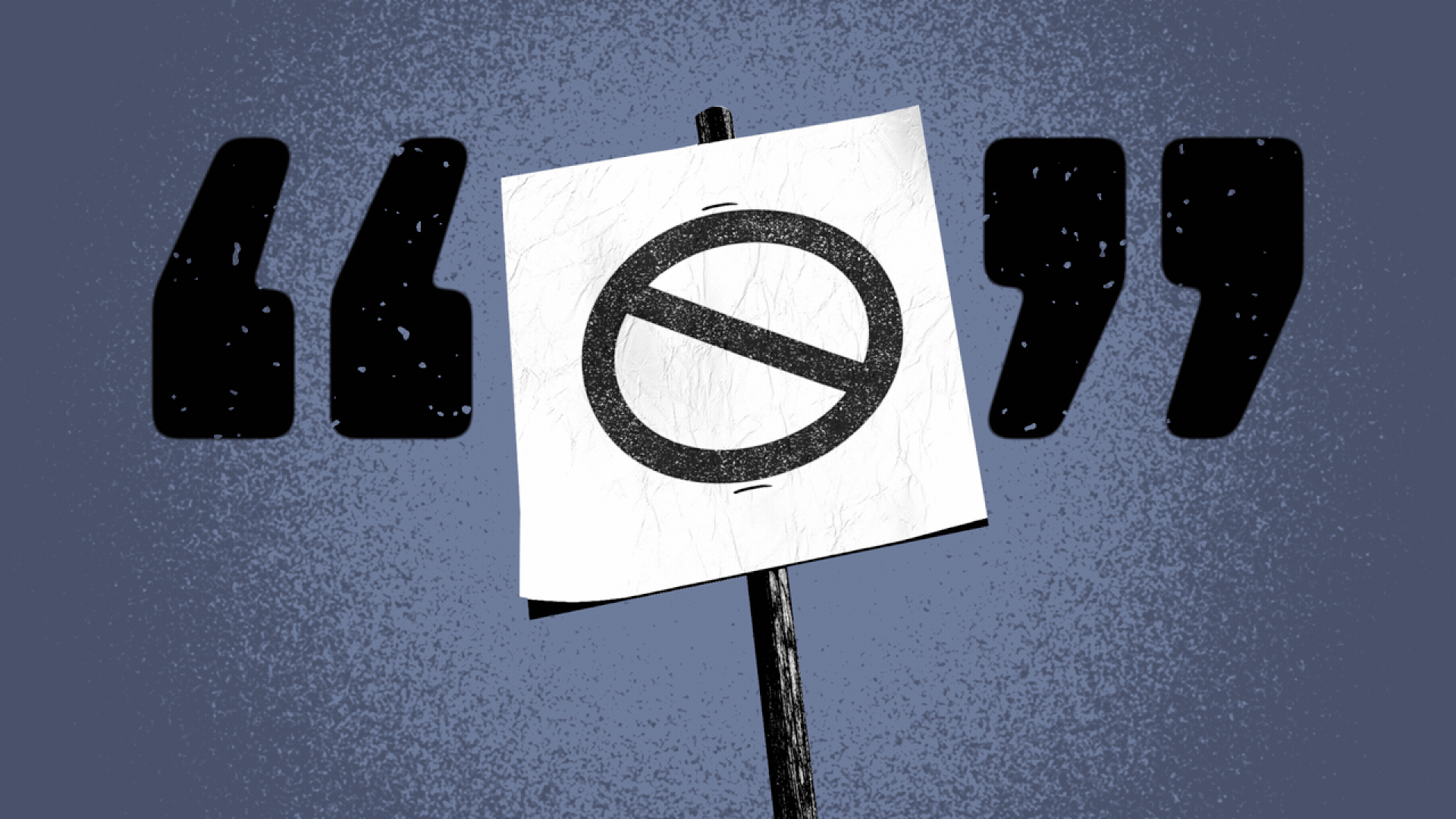 Last month, Georgia Attorney General Chris Carr chided local media for its characterization of activists protesting Atlanta's planned $90 million public safety complex.
Carr urged media outlets to "stop calling these people protesters," arguing that "rioters" was more fitting for the activists, some of whom broke windows and set a police car on fire during the downtown demonstration.
The now-national, largely leaderless movement against the complex in southwest DeKalb County has sparked a debate about the language used to describe the people trying to halt the project.
Why it matters: Debate over the language used by public officials and law enforcement affects how people perceive what's happening, further inflames the dispute and drives a deeper wedge between either side.
Driving the news: Elected officials from Gov. Brian Kemp to U.S. Rep. Marjorie Taylor Greene, both Republicans, have at times referred to the activists as "terrorists" and "militant activists." Democratic Mayor Andre Dickens has called some of the out-of-state activists "outsiders."
Others, including many supporters of the largely leaderless movement, say they are activists who are working for the environment, public safety reform, outright police abolition, or a mix of the three.
But during the fog of protest and the ensuing debate between public officials, law enforcement and activists, words matter.
What's happening: Academics argue that labeling activists as "outsiders" reminds them of language segregationists used against activists during the civil rights era and that the word "terrorist" is often used to describe people actively opposing stances they support.
"I literally have seen this playbook over and over again," Sekou Franklin, a political science professor at Middle Tennessee State University who has been following the protests, told Axios.
What they're saying Hannah Riley, who opposes the facility, said the terms used to describe activists "are being used by media and public officials to delegitimize the widespread local dissent."
Catch up quick: A peaceful vigil honoring Manuel Esteban Paez "Tortuguita" Terán, who was shot and killed by an officer after law enforcement say he shot a state trooper during a confrontation in the forest last month, ended in arrests after some threw rocks at a downtown building and lit a police car on fire.
18 activists, including some who allegedly occupied the forest site, are being prosecuted under domestic terrorism and other charges by Georgia's attorney general and DeKalb's district attorney.
Zoom out: Franklin told Axios he's pored over archives of debates surrounding the Voting and Civil Rights acts and "you find a lot of the local racist and segregationists saying that the only reason why Black folks, for example, have issues is because of outsiders that are stirring the pot."
"They said, 'Well, we had peace and harmony in our community before the outsiders came in,'" he said, adding that most protests were led by local, mostly Black people. "They could not grasp the idea that local Black folks had these grievances."
The other side: Carr told Axios the comparison to the struggle to end racial discrimination is "absurd" and that he sees a "bright line" between words and actions.
"Protesters use words," Carr said. "Actions, acts of throwing rocks through windows and lighting cars on fire, shooting police officers, anything that is an act of violence is no longer peaceful protest."
Between the lines: Terrorism as a word is so broadly used that it's become meaningless, John Horgan, a Georgia State University professor who studies terrorism and political violence, told Axios. And the state's legal definition is so expansive that it captures activity that most people may not view as terrorism, he said.
"It's a pejorative label, and increasingly used just to characterize acts that we ourselves disagree with," Horgan said.
Of note: In response to a question from Axios, Kemp's communications director Andrew Isenhour said: "For our part, we define domestic terrorists as those who commit acts of domestic terrorism, plain and simple."
Dickens' office did not return Axios' request for comment.
What's next: Last week, DeKalb County announced it approved a land development permit needed to move the project ahead.
Activists have vowed to continue fighting it, including with a week of solidarity protests in mid-February.
Terán's family is planning to hold a press conference Monday in DeKalb County.
Emma Hurt contributed reporting.
Editor's note: The charitable foundation of Cox Enterprises and its leadership have financially supported the project. Cox owns Axios.
More Atlanta stories
No stories could be found
Get a free daily digest of the most important news in your backyard with Axios Atlanta.