Gun used in "Cop City" shooting purchased legally, authorities say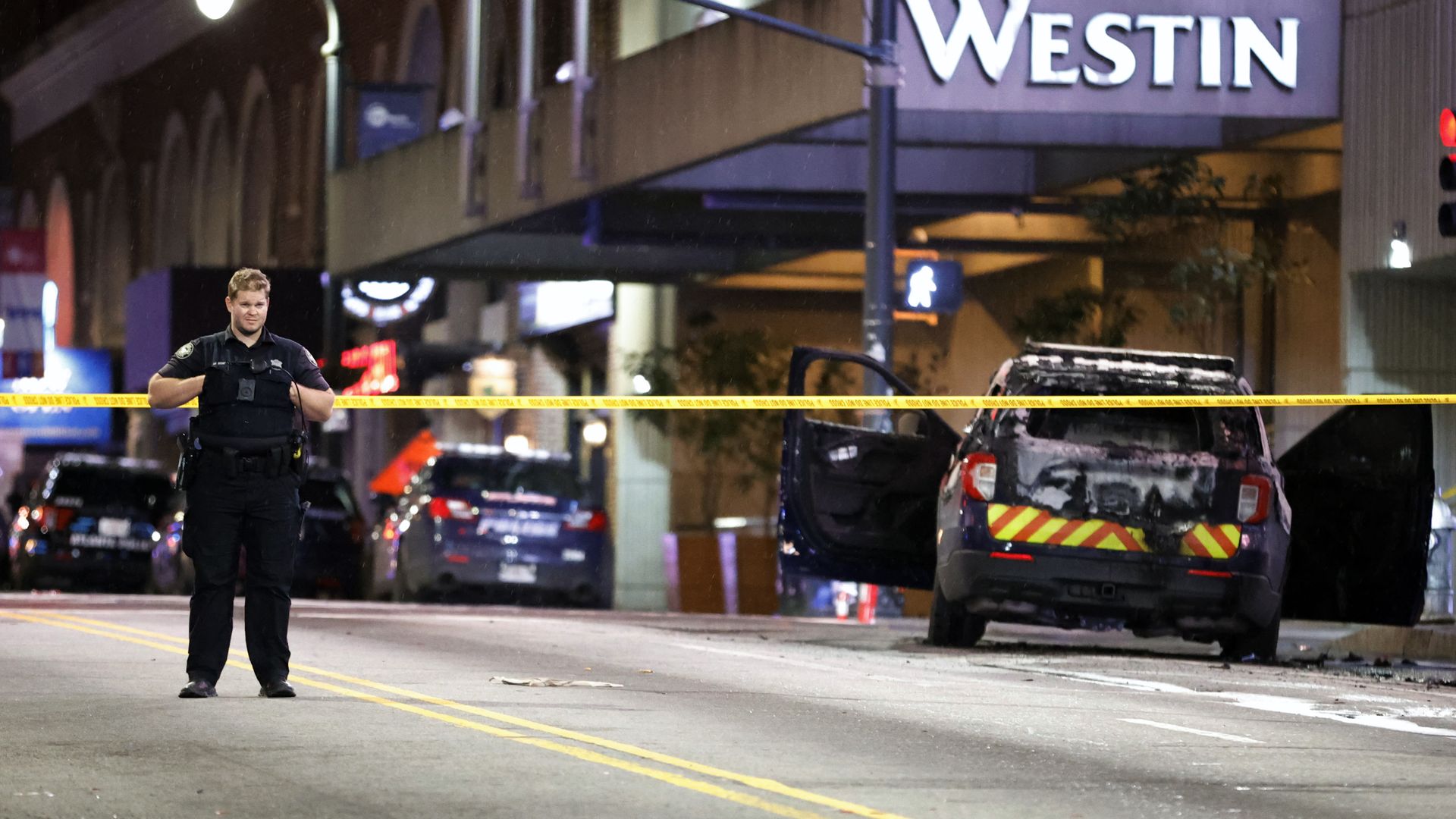 The Georgia Bureau of Investigation says the activist who was shot and killed by a Georgia state trooper this past Wednesday at the so-called "Cop City" legally purchased the gun used to shoot an officer.
Of note: Axios has requested to view the transaction document the agency says it used to confirm the purchase. The agency says it released the information in an attempt to dispel what it called called "inaccurate media and on-line reports."
The agency also said that troopers who were involved in the "clearing operation" that ended with the death of activist Manuel Esteban Paez Terán were not wearing body cameras. Footage of the aftermath of the shooting does exist, however, the GBI said.
Why it matters: The lack of body camera footage and a slow trickle of information surrounding the shooting death has fueled activists' distrust of law enforcement officials' narrative of the event.
State of play: Six people were arrested during a Saturday protest in Downtown Atlanta that started out peaceful in Woodruff Park but turned destructive after activists set a police car on fire and vandalized buildings.
The officer involved in the operation, who the GBI has declined to name out of security concerns, was last reported in stable condition.
Go deeper