For investors, SBF is the biggest loser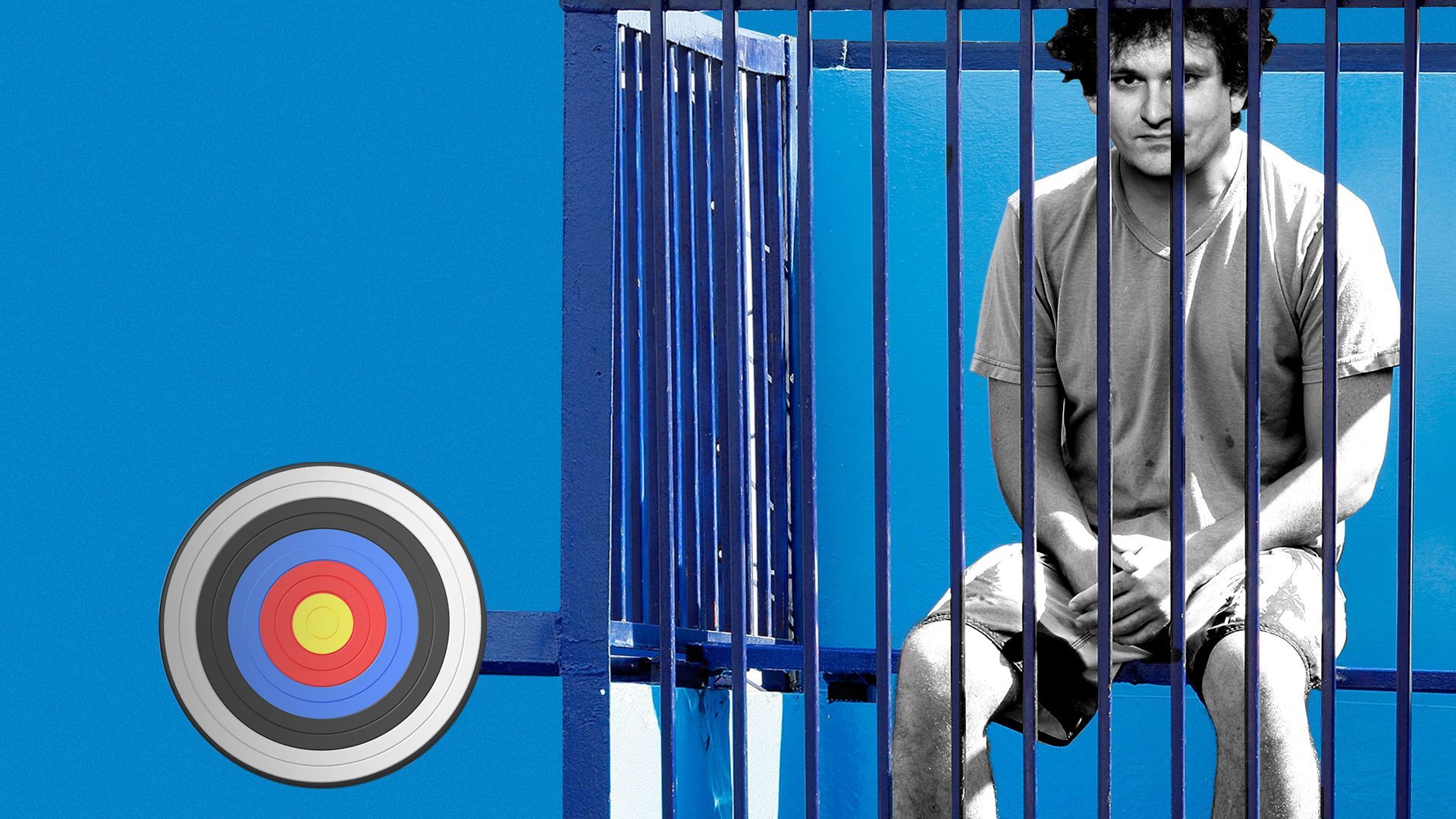 No single founder has stacked up more losses for venture investors than Sam Bankman-Fried, according to PitchBook.
Why it matters: SBF, as he's known, was the worst thing to ever happen to the digital asset industry, and he's maybe the worst thing to happen to investors.
Of note: SoftBank's Vision Fund 2, Temasek and Sequoia marked down their respective investments in FTX to zero.
For crypto regulars out there: The data is only about equity raises. PitchBook isn't tracking raises for token sales yet (so it's even worse when you factor in all the FTT that SBF and company sold).
Flashback: While history is littered with major losses for VCs, PitchBook tells Axios that of the ones where a founder was still there for the fall, only Elizabeth Holmes of Theranos comes close to SBF's dead weight on portfolios.
State of play: Venture investing in crypto has taken a major hit compared to the last two years, but not so much compared to the years leading up to the boom.
2023 has seen nearly twice as much investment as 2020, the last year before the boom kicked in.
In the weeds: SBF's empire invested in lots of other companies, and it is trying to get some of that money back.
For example, it's seeking to recover $240 million for an acquisition it made of Embed, a clearing firm, that its new management has since found worth much less than the price paid.
The companies also put $1 billion into a bitcoin miner called Genesis Digital Assets. (Not the lender.)
The intrigue: SBF's investment in AI startup Anthropic could ultimately be valuable enough to see FTX customers — who were also out billions — made whole.
The bottom line: SBF did everything big. Now he's a convict who is looking at doing big time.
Go deeper: FOMO fuels venture-backed fraud trials
Go deeper