FOMO fuels venture-backed fraud trials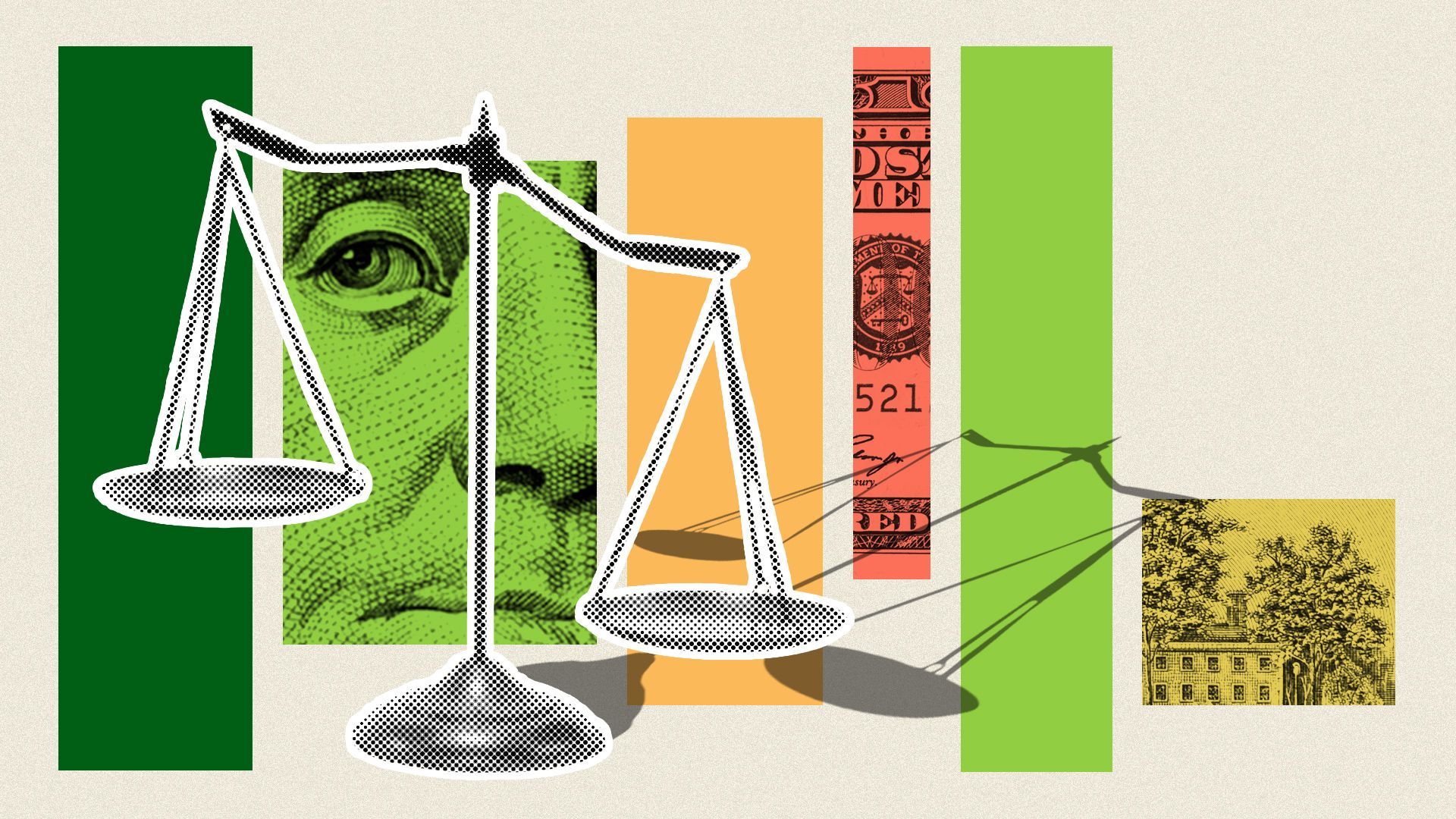 Several trial witnesses have described in recent days how they were pressured into investing in a business and then found out its leader was also apparently misusing funds and defrauding them. And no, it's not disgraced crypto mogul Sam Bankman-Fried's trial, but one taking place across the country, in California.
Why it matters: Watch enough venture capital-fueled trials, and FOMO (Fear of Missing Out) emerges as the key driving force, along with self-dealing, fake financial reports, and lofty aspirations sold as reality.
Driving the news: Mike Rothenberg's flashy venture firm collapsed in 2016. He is in the middle of a second criminal trial in Oakland on 21 counts of criminal charges that he lied to investors and Silicon Valley Bank over how his firm was spending investment capital.
His first trial, on two separate charges last year, ended with a hung jury and a mistrial. Despite a request to be acquitted, Rothenberg will be tried again on these charges at a date to be determined.
The big FOMO picture: In all three recent major fraud trials — Theranos, FTX and now Rothenberg — investors have skirted on due diligence and good corporate governance, amid fears of missing out on the next big thing.
Many would staunchly deny this, but it's hard to believe it didn't play a role.
Zoom in: As the chief investment officer of a billionaire's family office testified, he invested in Rothenberg's virtual reality studio amid pressure from Rothenberg to quickly close the deal despite seeing red flags in the financials.
"I immediately thought [the balance sheet] was thrown together, but I didn't really care about that because [I thought] it was bootstrapped by Mike," Lawrence Weisman said per Law360.
Days earlier, investor John Melas-Kyriazi told the jury that Rothenberg's firm gave his family a "very, very short window of time to make investment decisions" and requested that funds be wired before signing paperwork to invest in a secondary for then-private gaming company Unity. (He said his family did wire $1 million sans paperwork, only to later find out another investor was given more time for due diligence.)
Between the lines: Like Theranos' promises of revolutionizing health care with one-drop blood testing, and FTX's astronomic rise amid a booming crypto market, Rothenberg's pitches to investors about "next big thing" tech and companies made them hard to resist.
Yes, but: During opening statements, Rothenberg's lawyers told the jury that his lavish events were legitimate business operations to attract new investors — which is not entirely wrong.
Rothenberg Ventures' Founder Field Day may have been especially silly, but venture firms routinely host parties, dinners and even conferences to market themselves and provide fun or education to their portfolio companies.
1 👀 thing: In a notable court moment, former Rothenberg Ventures COO Justin Grooms testified that Rothenberg, after finding out the SEC was investigating him, had at one point asked Grooms to hand over laptops to the company's driver — who would then dispose of them by "throw[ing] them off the Bay Bridge."
The bottom line: Rothenberg Ventures may have been lampooned by HBO's "Silicon Valley" show, but you almost can't write this stuff.…
Go deeper