Theranos trial reveals investors' questionable due diligence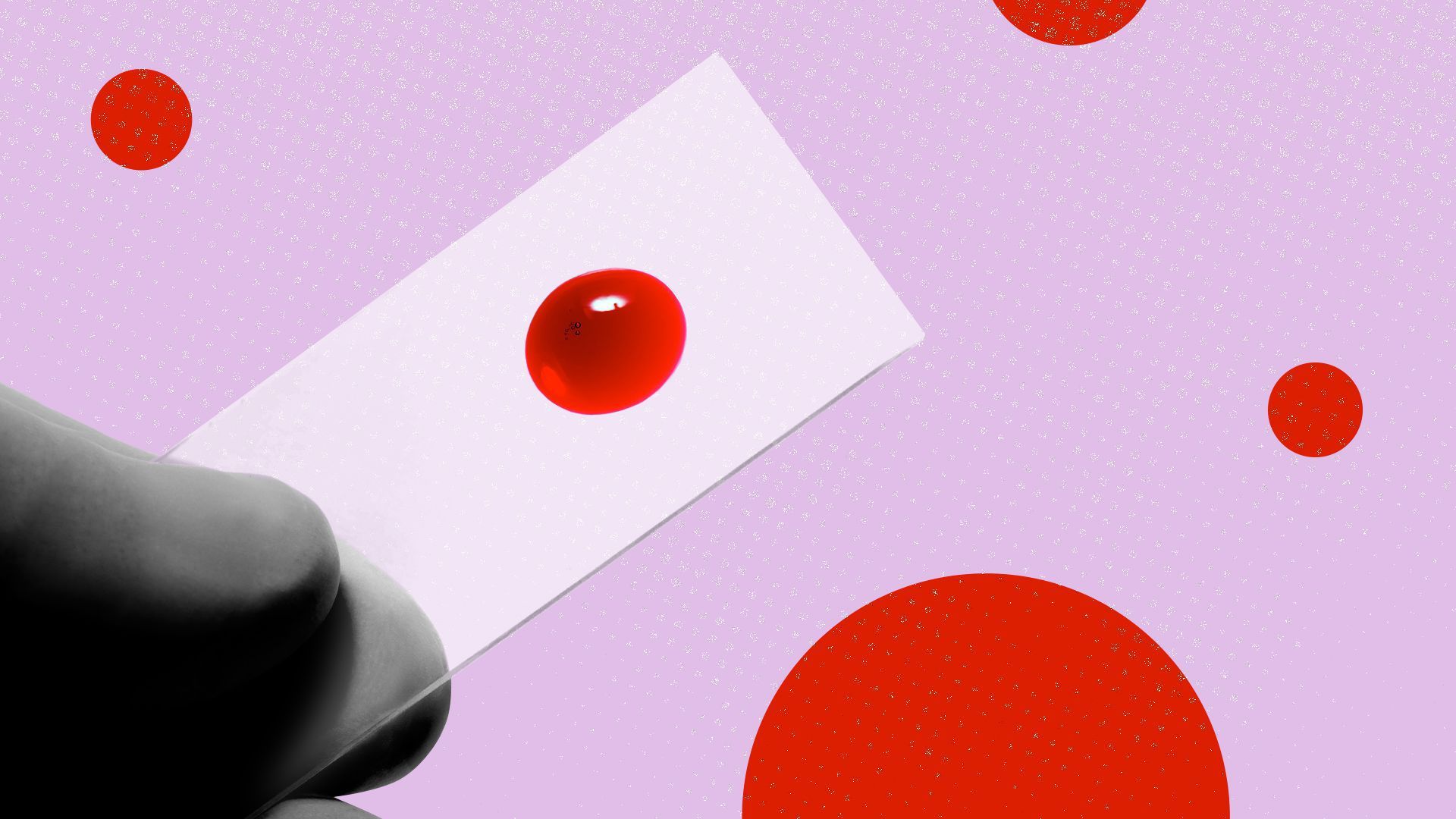 Ex-Theranos CEO Elizabeth Holmes' trial continues today, and the past week of testimony has painted a concerning picture: Mega-companies like Safeway and Walgreens seem like they didn't do great due diligence.
Why it matters: Holmes is accused of defrauding investors and patients, but her defense team is intent on showing that she was very upfront about Theranos — if only investors listened.
The big picture: Theranos' aim of producing quick blood tests that could be done on-site with its machines undoubtedly captured the imagination of both companies.
Former executives testified about their excitement over its potential driving them to strike deals with Theranos.
Yet, both seemed to either ignore red flags — like experts at Johns Hopkins University telling former Safeway CEO Steve Burd they'd not been able to keep the machine long enough to validate it. (Burd also told the court that Safeway performed "at least 100 hours" of due diligence, which makes this even more confounding.)
Safeway also didn't set any real deadlines for the Theranos clinic rollout, something Burd explained by saying that it was nascent tech.
And while Burd seemed to get frustrated with Theranos' slow pace and delays, ex-Walgreens CFO Wade Miquelon was supportive of Holmes even as some reports about the company began to emerge in 2015 that things were amiss with its technology, per emails shown in court.
Walgreens also agreed to pay Theranos a $100 million "innovation fee" (whatever that is).
Yes, but: Both companies' agreements with Theranos included escape hatches, such as Safeway's ability to terminate the pilot program of clinics if it's not satisfied.
This signals that it's possible the companies had some reservations about Theranos' ability to deliver on its ambitious tech goals.
The bottom line: Theranos didn't have to do very much to get some very sophisticated entities to trust it.
Go deeper: Jim Mattis testifies that Elizabeth Holmes misled him about Theranos
Go deeper