SpaceX gets FAA approval for second Starship test launch after explosion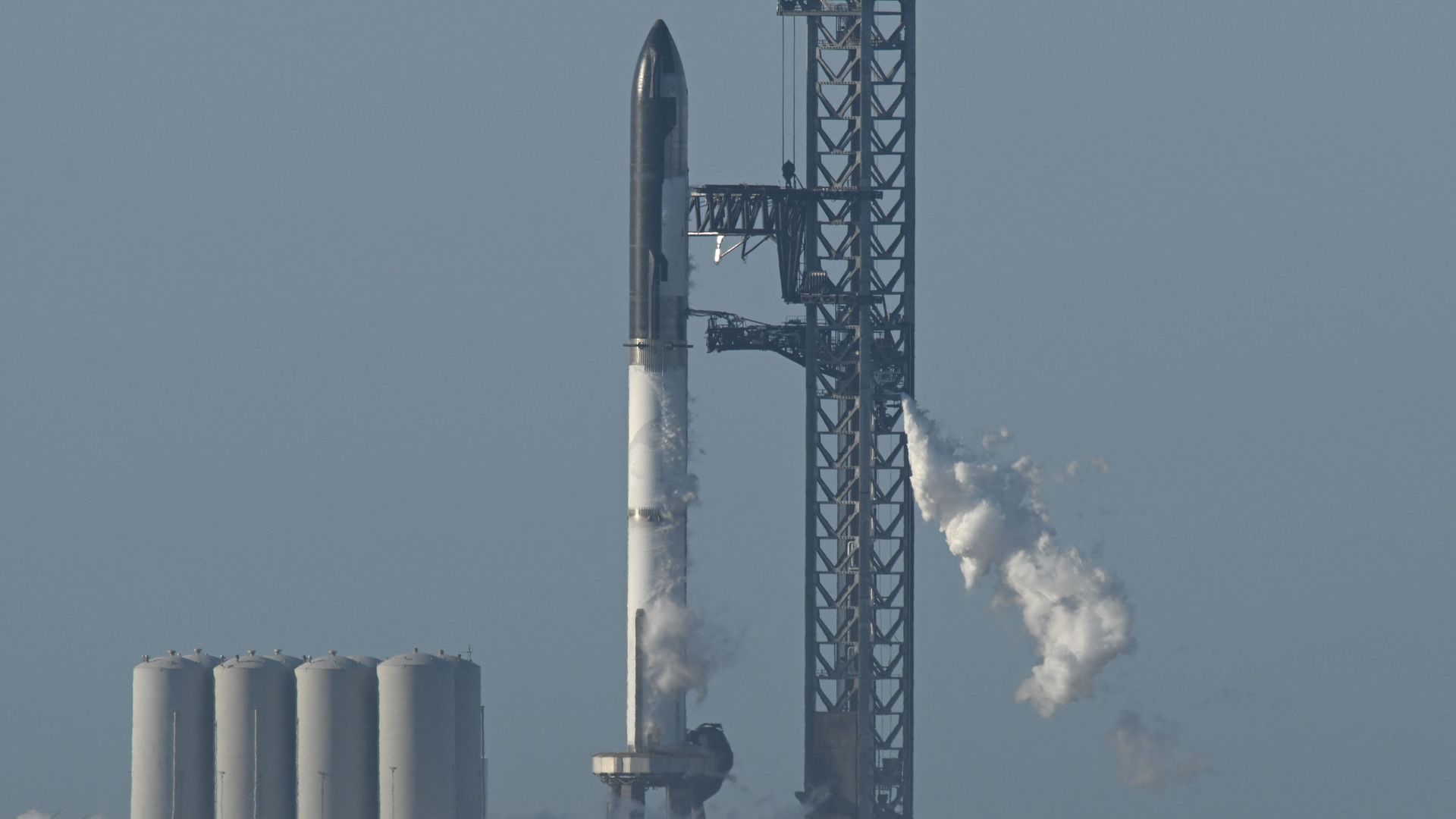 The Federal Aviation Administration on Wednesday green-lit SpaceX's second test launch of its Starship rocket, which could happen as soon as Friday.
Why it matters: The reusable rocket is critical for NASA's Artemis program, but its previously failed launch raised safety and environmental concerns.
Of note: The FAA announced just two months ago that SpaceX must fix dozens of issues with the vehicle that were found found after the rocket exploded during the first test.
In issuing the launch license on Wednesday, the agency determined SpaceX met all safety, environmental, policy and financial responsibilities for a second launch.
The FAA was sued by environmental and cultural heritage groups over its approval of Starship's first test flight, which reportedly hurled debris into a state park that's leased by the Lower Rio Grande National Wildlife Refuge.
The U.S. Fish and Wildlife Service said at the time that no debris was found on refuge land and that no dead birds or animals had been reported, though the launch did ignite a fire on state park land.
Details: SpaceX said it set Nov. 17 as the launch date for the second test, pending any regulatory changes.
The flight will feature a new separation system for stages of the rocket and a new thrust control mechanism for its rockets, the company said.
It added that a water-cooled steel flame deflector will be used to help prevent the launchpad from melting and exploding.
The big picture: NASA is relying on Starship's success, as it selected SpaceX to develop a lunar lander variant of the spacecraft to carry two American astronauts to the moon and back as part of Artemis III, which is currently set for late 2025.
Go deeper: SpaceX refused to hire asylees and refugees, DOJ alleges in new lawsuit
Editor's note: This is a breaking news story. Please check back for additional details.
Go deeper