Parsing the aftermath of SpaceX's explosive Starship flight test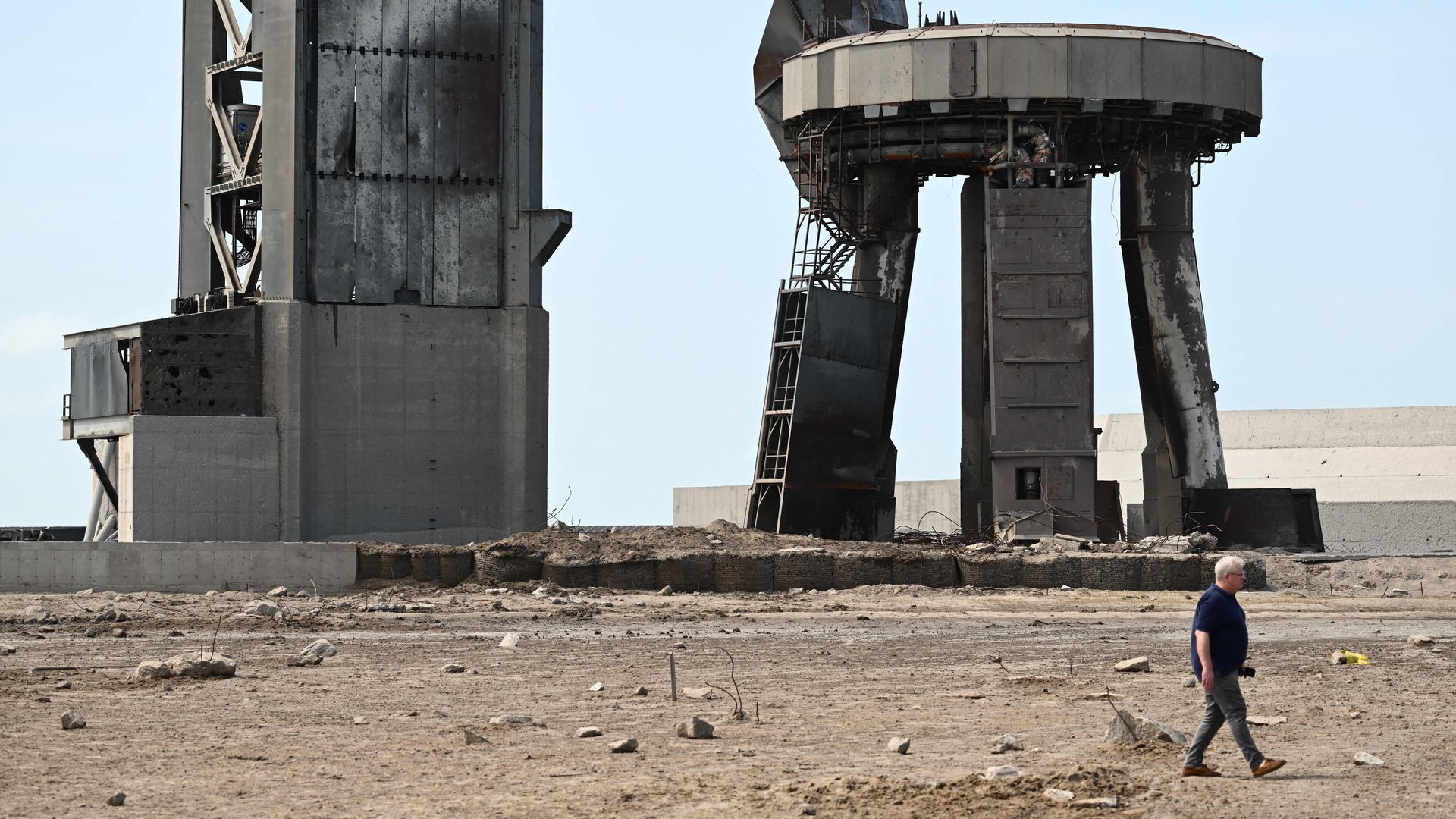 Before SpaceX's Starship exploded above Boca Chica, Texas, on April 20, it spread debris for miles and caused the Federal Aviation Administration (FAA) to ground the program to determine what went wrong during the test.
Why it matters: While these types of FAA safety investigations are standard for launches that don't go according to plan, this one could delay future Starship flight tests, which may have cascading effects on SpaceX and its partners, including NASA.
Details: The FAA said in an April 20 statement that an "anomaly" occurred during the vehicle's ascent and before the Super Heavy booster was supposed to separate from the Starship spacecraft, forcing SpaceX to trigger the vehicle to explode shortly after liftoff.
The U.S. Fish and Wildlife Service (FWS), after its damage assessment of the launch, said concrete chunks, stainless steel sheets, metal and other objects were hurled "thousands of feet away" from the launch pad, while a cloud of pulverized concrete "deposited material up to 6.5 miles northwest" of the site.
What they're saying: After the launch, SpaceX CEO Elon Musk said a water-cooled steel plate the company is developing to reinforce the Starship launch pad was not ready in time for April 20 launch.
The big picture: Though Musk said SpaceX could be ready to launch Starship again "in 1 to 2 months," FAA mishap investigations can take longer.
Between the lines: Tolerating risk and learning from failures have been central to SpaceX's development process, but too much risk and unexpected blunders may raise safety concerns that the company will have to resolve with federal regulators.
Go deeper: Japan's ispace appears to have failed to land on the Moon
Go deeper