SpaceX's Starship soars, then explodes in major test flight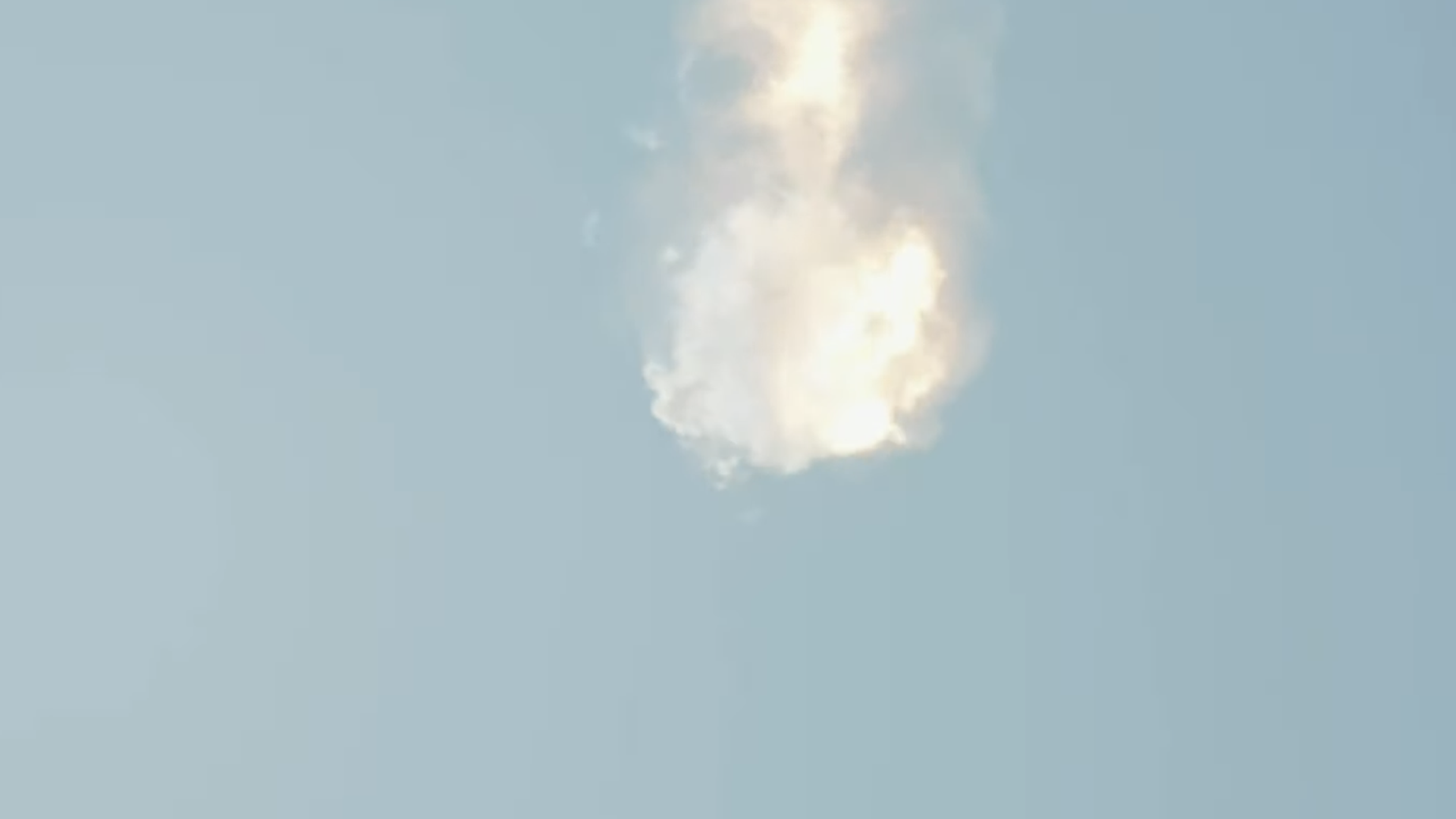 SpaceX's next-generation Starship exploded on Thursday during a major test of its most powerful rocket.
Why it matters: SpaceX values moving fast and taking risks as it's developing a new rocket. These kinds of high-profile accidents during testing are part of that philosophy.
If SpaceX has its way, Starship will one day fly people and cargo to deep space destinations like the Moon and even Mars.
Driving the news: Starship took flight at around 9:33am ET from Boca Chica, Texas, as the vehicle's Super Heavy booster rocketed the vehicle away from Earth.
All seemed to go well during the first part of the flight, but the rocket appeared to run into problems about three minutes after launch, with the test eventually ending in an explosion over the Gulf of Mexico.
The cause of the accident wasn't immediately clear.
The intrigue: SpaceX tempered expectations ahead of the launch.
"With a test such as this, success is measured by how much we can learn, which will inform and improve the probability of success in the future as SpaceX rapidly advances development of Starship," the company wrote on Twitter.
The big picture: NASA is already counting on Starship.
The space agency awarded SpaceX a major contract to use the vehicle as a human lander that is expected to bring astronauts to the surface of the Moon as part of the Artemis program.
"Every great achievement throughout history has demanded some level of calculated risk, because with great risk comes great reward," NASA administrator Bill Nelson wrote on Twitter after the test. "Looking forward to all that SpaceX learns, to the next flight test—and beyond."
What to watch: Some experts believe that Starship will completely change the space industry after the huge rocket starts flying regularly.
Elon Musk has said that if the fully reusable Starship flies regularly, it could bring down the cost of launching people and payloads to space by at least a factor of 10.
Yes, but: That relies on being able to rapidly launch Starship and reuse the vehicle, and that is likely years away.
Go deeper: Starship could transform the space industry
Editor's note: This story was updated with additional details and a statement from NASA administrator Bill Nelson.
Go deeper