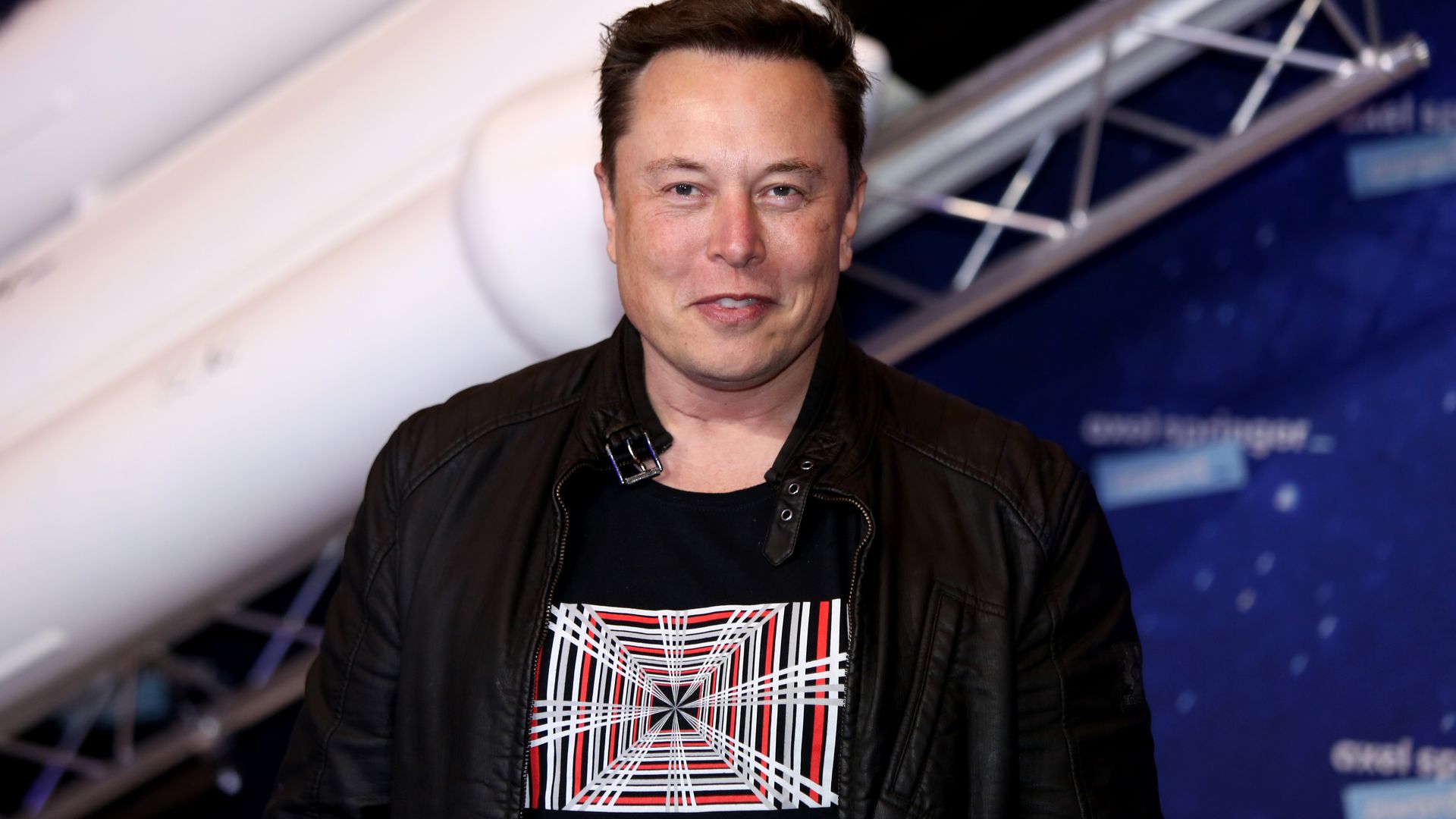 NASA announced Friday it has awarded Elon Musk's SpaceX a $2.89 billion contract to build a spacecraft that will carry astronauts to the Moon's surface.
Why it matters: NASA hopes to land astronauts on the Moon by 2024, which if successful, would be the first time since the last Apollo mission. SpaceX beat out Jeff Bezos' Blue Origin and defense contractor Dynetics for the contract.
NASA had previously awarded all three companies millions of dollars to refine their lunar lander ideas.
What they're saying: "We should accomplish the next landing as soon as possible," said Steve Jurczyk, NASA's acting administrator, per Reuters. "This is an incredible time to be involved in human exploration, for all humanity."
As part of the Artemis program, NASA pledged to land the first woman on the Moon.
"Another goal of the Artemis program includes landing the first person of color on the lunar surface," NASA said Friday.
SpaceX tweeted Friday: "We are humbled to help @NASAArtemis usher in a new era of human space exploration."
Our thought bubble via Axios' Andrew Freedman: By selecting only SpaceX for this project, NASA will be without a backup if the company fails to deliver on its goals.
Often, for a project this critical, NASA has given awards to more than one company to allow for possible problems.
Both Boeing and SpaceX received contracts to fly astronauts to the International Space Station, and Boeing's launch vehicle encountered software problems that delayed its flights, so SpaceX flew first.
Go deeper: Comparing the Artemis and Apollo missions to the Moon
Go deeper